[unable to retrieve full-text content]
Welcome to our Brexit live blog.
Please manually refresh this page for the latest updates.
Follow this page throughout the day for the latest Brexit news as May meets ministers at 10am – reportedly under pressure to resign to win support from hardliners for her withdrawal agreement.
MPs are also expected to vote today on so-called indicative motions that set out the possible paths forward on Brexit.
Here's what you need to know:
– Ministers deny May must quit to secure support for Brexit deal
– May could put her deal before parliament for a third vote on Tuesday
– A series of indicative votes could happen today to define path forward on Brexit
– EU has agreed to a delay of 22 May with a deal, or 12 April without a deal
3.42pm: May abandons last-ditch bid to save her Brexit deal
There is insufficient support for Theresa Mays Brexit deal to bring it to parliament for a third meaningful vote, the Prime Minister said today.
That means MPs have until 12 April to find a new way forward on Brexit, with the PM saying that the European Council has again said that there "could be no reopening of the withdrawal agreement".
However, she will continue to canvas MPs in a bid to drum up support for her deal ahead of the extended Brexit deadline, she said.
The UK was due to leave the EU on 29 March until the EU agreed to an extension until 12 April at 11pm.
The lack of support delivers a crushing blow to her hopes to secure her withdrawal agreement, and gives MPs the chance to wrest control of Brexit from Mays hands.
She added that the government will oppose Sir Oliver Letwins amendment that could allow parliament to vote on a series of different directions it could take on Brexit.
Calling this an "unwelcome precedent", May added that she is "sceptical" aboutthe approach which has only delivered "contradictory" outcomes in the past.
However, the government will give time for MPs to debate alternatives to her deal, the PM said.
1.20pm: May 'likely to hold third meaningful vote tomorrow'
The government is likely to press ahead with a third so-called meaningful vote on Prime Minister Theresa Mays Brexit deal tomorrow, according to reports.
May held a cabinet meeting this morning to decide on a route forward after a weekend of speculation that she could resign as Prime Minister.
If May's withdrawal deal is approved Brexit will be delayed until 22 May. But if MPs reject the deal it will be extended to just 12 April, by which time the UK must have agreed a new path forward.
ITVs Paul Brand tweeted this afternoon the PM is planning to hold the third meaningful vote tomorrow, but this has not yet been confirmed by Downing Street.
BREAKING: Understand PM going for Meaningful Vote 3 tomorrow. Only after that will she will consider indicative votes.

— Paul Brand (@PaulBrandITV) March 25, 2019
No 10 source just got in touch to say a 'final decision' hasn't been taken on MV3 tomorrow.

— Paul Brand (@PaulBrandITV) March 25, 2019
The Prime Minister is due to make a statement at 3.30pm, with meetings with both opposition leader Jeremy Corbyn and Democratic Unionist Party (DUP) leader Arlene Foster before then.
But it has also been reported the DUP, which props up the Conservative government, has not changed its position, potentially hampering the chance of such a vote happening tomorrow. It is thought the DUPs support for Mays deal will be vital in pushing it through.
Cabinet source says meeting this morn was more positive about chances of a third vote than theyd expected, but not conclusive – and govt likely to leave indicative votes to parly rather than lead process because going to happen anyway

— Laura Kuenssberg (@bbclaurak) March 25, 2019
Cabinet ministers refused to respond to reporters questions as they filed out of 10 Downing Street earlier.
The EUs chief Brexit negotiator Michel Barniers spokesman Daniel Ferrie tweeted a press release earlier today, which warned if an agreement cant be found by 29 March, Britain may yet crash out without a deal.
"While the European Union continues to hope that it will not be the case, if the Withdrawal Agreement is not ratified by Friday 29 March, a "no-deal" scenario may occur on 12 April."

Read more here: https://t.co/8F93UGsjKa#Brexit pic.twitter.com/8ExjvFXLQb

— Daniel Ferrie (@DanielFerrie) March 25, 2019
"While the European Union continues to hope that it will not be the case, if the withdrawal agreement is not ratified by Friday 29 March, a "no-deal" scenario may occur on 12 April," it said.
10.35am: EU completes no-deal Brexit preparations
The EU has completed its preparations for a no-deal Brexit as the UK hurtles towards its 29 March departure date without a withdrawal agreement nailed down.
The European Commission said it has finished preparations ahead of Fridays deadline, adding: "While a Brexit no-deal scenario is not desirable, the EU is prepared for it.
"We continue supporting administrations in their preparations and urge all EU citizens and businesses to continue informing themselves."
Currently the UKs legal departure date remains 29 March.
However, the EU has agreed to extend it to 22 May if MPs approve Theresa Mays Brexit deal by the end of the week at the third time of asking.
If they do not, then the European Council has offered a delay until 12 April for the UK to propose a new path forward.
But today the Commission warned: "As it is increasingly likely that the United Kingdom will leave the European Union without a deal on 12 April, the European Commission has today completed its 'no-deal' preparations."
The EUs no-deal preparations include:
Financial services
"Temporary, limited measures" to prevent any disruption to financial services between the EU and UK such as clearing derivatives – but only for 12 months.
Air travel
Air traffic between the bloc and the UK will have some basic measures in place to "avoid full interruption" of flights transporting people and goods.
Road connections
The EU and UK will have "basic road connectivity" as long as the UK reciprocates.
Rail services
Travel by rail and through the Channel Tunnel will be valid for just three months to allow longer term measuresRead More – Source
[contf]
[contfnew]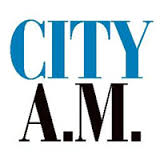 [contfnewc]
[contfnewc]