German Chancellor Angela Merkel and French President Emmanuel Macron are among the European leaders who will sit down with their African counterparts for the two-day summit in the capital, Abidjan.The issue of human slave auctions in Libya is expected to be on the agenda, following recent reporting by CNN which revealed African migrants being sold as slaves in the capital, Tripoli, and elsewhere.European Parliament President Antonio Tajani called in a speech Tuesday in Abidjan for the summit to "give fresh impetus to our relations," with a focus on investment in job creation and infrastructure to help manage an impending population explosion in Africa."Everything we do must focus on young people," said Tajani, as he warned that Europe risked being sidelined if it did not step up to the challenge. "This is of fundamental importance, as there is a danger of our relationship being shunted into the background by other players such as China and Turkey."Tajani also condemned "the reemergence of a form of slavery" in Libya. "This is unacceptable, and we must not close our eyes to the phenomenon," he said. "This is why we need an honest, open discussion on the subject of migration."Tajani tweeted that the summit "must put the African continent securely at the top of our political agenda. The time has come to deliver concrete results for the benefit of citizens on both continents."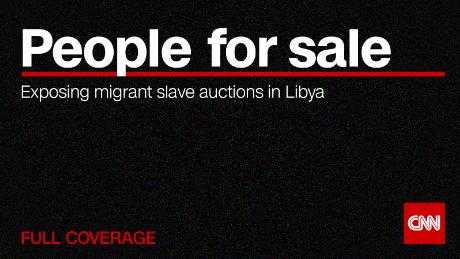 In recent years, Libya has been flooded by migrants hoping to travel to Europe. The United Nations estimates there are now between 700,000 and a million migrants in the country. Those who have crossed the Mediterranean have shared stories about beatings, kidnappings and enslavement.The United Nations-backed Libyan Government of National Accord, or GNA, has said it is keen to address violations against illegal immigrants but called upon regional and global partners to provide assistance.African Union Commission chairman Moussa Faki Mahamat told CNN last week that tackling the slave markets in Libya was "the responsibility of the international community."Macron, who has condemned slave auctions in Libya as a "crime against humanity," signaled a new approach in his country's relations with Africa while visiting Burkina Faso on Tuesday — his first stop in a three-day Africa tour. He is from a generation "that will not tell Africa what to do," he said.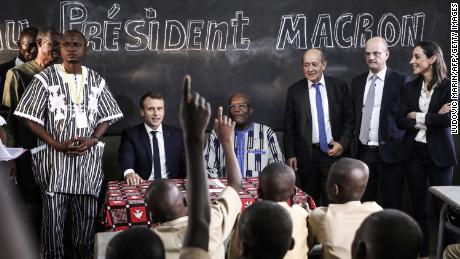 He also said change wasn't just an option for Africa but "mathematics" in a continent where 70% of the population is aged under 30. This, he tweeted, "is an opportunity but also a great responsibility."African and EU leaders have held joint summits in the past — the last was in Brussels in 2014 — but the migration crisis and fears over security and terrorism may bring new urgency to European efforts.The European Union and its member states are already the largest aid donors on the continent, giving 21 billion euros in development aid to Africa in 2016, according to the European Council.EU companies also accounted for about a third of the overall foreign direct investment in Africa in 2015, it said.
Original Article
[contf] [contfnew]
[contfnewc] [contfnewc]