City firms are set to embark on a hiring spree next year as the need to deal with new rules and technology trumps the ongoing political uncertainty over the Brexit process.
More than two-thirds of financial services firms plan to recruit staff over the next 12 months, with the majority planning to bring permanent staff on board, according to data from top City recruiter Hays.
High demand for staff has driven double-digit salary growth for new hires in the capital, as firms compete to attract the best candidates. The latest figures show salaries are likely to keep on rising next year as the war for talent hots up.
Read more: Hiring is on the rise in financial services firms
The average advertised City salary increased by 10.3 per cent in the year to October to reach £57,536, far outstripping pay outside London, according to data from jobs site Adzuna.
Big drivers of hiring in the Square Mile include the imminent update to the Markets in Financial Instruments Directive (Mifid II) as well as the General Data Protection Regulation (GDPR). Meanwhile, fintech workers in areas such as data science and cybersecurity are also in high demand.
Mark Staniland, managing director of Hays London City, said: "It's promising that despite market uncertainty, financial organisations are continuing to hire as regulatory changes come into play and digital advancements are creating the need for organisations to constantly adapt and remain up-to-date."
The latest data from the Association of Professional Staffing Companies shows salaries increased by 3.8 per cent in the City in the year to the end of October.
Read more: Firms failing to get to grips with hiring bias
"Demand is really strong", which has seen "starting salaries on the up", said Tom Hadley, director of policy at the Recruitment and Employment Confederation.
Meanwhile, median salaries across British professional services more generally declined by 0.2 per cent during the same period.
Asset managers, risk managers and back office roles have seen strong growth, Hadley added, while banks in particular have been forced to compete for talent with a broader array of firms than in the past.
"Some of the big banks increasingly are competing with digital startups," Hadley said.
The salary increases in the City stand against the backdrop of historically low unemployment throughout the UK – although average British salaries have flatlined.
For employers the pool of available talent has steadily dried up, with industries across the economy complaining of a dearth of quality candidates. Data from the Bank of England, collected by its agents in surveys of firms around the UK, show recruitment difficulties have increased steadily since the final quarter of last year. Difficulties are now approaching their post-financial crisis peak, reached at the end of October 2015.
Staniland said: "Persistent skills shortages have the potential to limit productivity, growth and innovation – all of which could harm the City's ability to remain competitive on a global scale."
Read more: City jobs rose in July as firms took a "robust" attitude to hiring
[contf] [contfnew]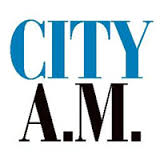 [contfnewc] [contfnewc]