Labour leader Jeremy Corbyn has told Morgan Stanley it was right to view his party as a threat, after the investment bank warned that a Corbyn-led government could pose as much of a risk to business in Britain as a hard Brexit.
In a video posted on Twitter today, Corbyn said:
Bankers like Morgan Stanley should not run our country, but they think they do, because the party they fund and protects their interests, the Conservative party, is in Downing Street.

That's why they want to keep the Tories there, because their rigged economy and their tax cuts for the richest work for them.
"These are the same speculators and gamblers who crashed our economy in 2008, and then we had to bail them out. Their greed plunged the world into crisis and we're still paying the price, because the Tories used the aftermath of the financial crisis to push through unnecessary and deeply damaging austerity." Corbyn said.
Read more: Corbyn says it's "no wonder" bankers are running scared from the UK
When bankers like Morgan Stanley say we're a threat, they're right.

The next Labour Government is a threat to a damaging and failed system that's rigged for the few. pic.twitter.com/v1ujMkngdv

— Jeremy Corbyn (@jeremycorbyn) November 30, 2017
The Labour leader added that "nurses, teachers, shop workers, builders, well, just about everyone is finding it harder to get by".
"While Morgan Stanley's CEO paid himself £21.5m last year and UK banks paid out £15bn in bonuses," Corbyn said. "Labour is a growing movement of well over half a million members and a government in waiting that will work for the many. So when they say we're a threat, they're right. We're a threat to a damaging and failed system that's rigged for the few."
Morgan Stanley had told investors that another General Election at the end of 2018 was looking more likely once Theresa May's government realised it could not reach the Brexit deal it was after, leading to cracks beginning to show in the Conservative party, and an opportunity for Labour to make a run for Number 10.
It flagged the nationalisation of some key industries as well as higher taxes as some of the reasons for its concerns that a Labour government could hurt British business.
The report from the bank's European equity team said: "The UK is in the midst of a double whammy of uncertainty in the shape of Brexit and a fragile domestic political situation.
"Taken together, these two factors – which are interrelated to some degree – cast a long shadow over the policy backdrop and economic outlook of the UK."
Read more: What Prime Minister Corbyn would do to the British economy
[contf] [contfnew]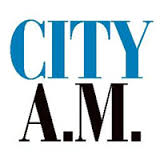 [contfnewc] [contfnewc]