The EU will not accept any Brexit offer from the UK if it is unacceptable to Ireland, Donald Tusk said today.
The President of the European Council made the remarks in a speech in Ireland today, where he met with Irish Taoiseach Leo Varadkar in Dublin.
"I came to Ireland to reassure the Taoiseach and the Irish people that the EU stands with you," he said.
"Before proposing guidelines on transition and future relations to the leaders, I will consult the Taoiseach if the UK offer is sufficient for the Irish government.
"Let me say very clearly: If the UK offer is unacceptable for Ireland, it will also be unacceptable for the EU. I realise that for some British politicians this may be hard to understand."
This is why the key to the UK's future lies – in some ways – in Dublin, at least as long as Brexit negotiations continue.
Tusk added that as "the UK started Brexit", it's the UK's responsibility to set out a "credible commitment" that there will be no hard border between Northern Ireland and the Republic.
"The EU is fully behind [Ireland] and [its] request that there should be no hard border on the island of Ireland after Brexit," he said.
"The Irish request is the EU's request."
His comments come only hours after Ireland's newly appointed tanaiste, or deputy prime minister, said post-Brexit trade talks could not proceed until the UK provided assurances over the border issue in Ireland.
Simon Coveney said the UK would be asking the Republic to take a "leap in the dark" over its future and that it must "give reassurance that there will not be regulatory divergence between the two jurisdictions on the island of Ireland".
"What the British government has been asking of the Irish government is just: 'Trust us, we'll solve these issues with a broad, bold trade agreement.' And that may not be possible, we don't know," Coveney told the BBC.
"We can't be asked here to leap into the dark by opening up phase two discussions in the hope these issues may be resolved."
This breaking news story is being updated as more information emerges – please refresh the page for the most recent version.
To keep on top of the biggest news stories as they happen, follow @CityAM on Twitter. You can also sign up for our newsletter alerts for updates throughout the day.
[contf] [contfnew]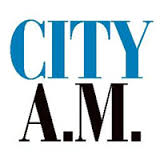 [contfnewc] [contfnewc]