Cryptocurrencies and bitcoin have become the buzzwords of 2017. However, bitcoin is much more used as a commodity or asset rather than its original goal to be a replacement currency.
"Bitcoin is a wonderful invention that has already begun to change the world, but at the moment it is too early to talk about it as an alternative or truly decentralized currency. It is most often used as an investment asset," Mikhail Mashchenko, an analyst at the social network for investors eToro in Russia and CIS.
Read more
The cryptocurrency leader is still hardly recognized by business, according to the analyst.
"Even if there is a "bitcoin accepted here" sign at the cashier desk, the shop uses a payment app by BitPay or Coinbase, which instantly converts the cryptocurrency into dollars, euros and other fiat money," Mashchenko said.
Transaction volumes of bitcoin are tiny, compared to majors like PayPal.
"The volumes in the leading cryptocurrency look ridiculous: judging by the data for the last quarter, the number of all transfers in the bitcoin network is approximately 0.1 percent compared to PayPal. Besides PayPal, there are a huge number of other digital payment operators bigger than bitcoin," Mashchenko said.
Yevgeny Boldin, from the analyst department at Analitika Online notes that while bitcoin transactions are slower compared to traditional payment methods, it offers the lowest commissions.
At the moment, bitcoin commission on a $10,000 transfer is about $20, cheaper than banks can offer, he said.
Mashchenko disagrees, saying that bitcoin transactions are overly expensive at the moment, and don't allow bitcoin to become a traditional payment system.
Read more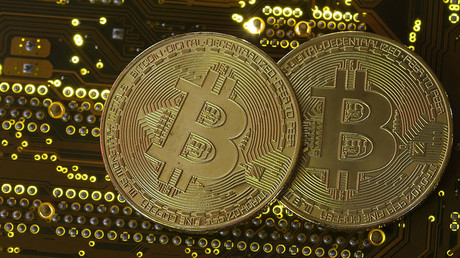 "If this problem is not solved, bitcoin will remain an investment asset, while currencies such as litecoin and dash will lead the market. 2018 could be a turning point for them both in terms of users and price growth."
Users who complain about high commissions, relatively slow transaction speeds and volatility of bitcoin should remember that the currency is decentralized, says Eldiyar Muratov, president of Singapore Castle Family Office.
"The speed of the operation depends on many parameters that do not relate to the currency itself and are of a technical nature. It is important to remember that each investment has advantages and disadvantages," he told RT.
According to the analyst, bitcoin will fail to rival traditional fiat money.
"Payment systems will actively use blockchain immediately after the first signal of a real danger is received, which will prevent bitcoin from moving the titans from their current positions," Muratov said.
[contf] [contfnew]
[contfnewc] [contfnewc]