The government has set out a warning about the security risks of using anti-virus software made by Russian companies.
The UK's National Cyber Security Centre's (NCSC) director Ciaran Martin yesterday wrote to government departments saying anti-virus software made in Russia should not be used for systems related to national security.
Martin said the NCSC was in talks with Russia's Kaspersky Lab to develop a system for verifying its products, which are used around the world, including in Whitehall.
Read more: May tells Putin: We know what you are doing
The security firm's anti-virus software was banned from US government computers earlier this year after the company's products were accused of being used to enable Russian spying.
"We are in discussions with Kaspersky Lab… about whether we can develop a framework that we and others can independently verify," Martin said in the letter.
Kaspersky Lab has denied allegations about its anti-virus products and its ties to the Russian government. It said it looked forward to working with the NCSC.
Prime Minister Theresa May last month accused Russia of "threaten[ing] the international order" following allegations of Russian meddling in the US presidential election and in Brexit.
"We know what you are doing – and you will not succeed," May said, adding that Russia was seeking to "weaponise" information.
Read more: Facebook and Twitter will cooperate with UK inquiry into Russian Brexit meddling
[contf] [contfnew]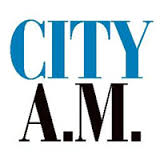 [contfnewc] [contfnewc]