Last week, French president Emmanuel Macron participated in an informal ritual of French presidents: The Big Africa Speech.
At the beginning of a French president's reign, a pilgrimage is typically made to Africa to lay out the president's policy on Françafrique—the formal and informal network of currency, business, and political ties which link West African nations to their former colonial masters.
These speeches set the tone for this relationship.
In Dakar in 2007, Nicolas Sarkozy's speech included the phrase: "The African man has not yet entered history." In 2012, president François Hollande used another trip to Dakar to set off a flurry of diplomatic activity which would lead to increased French, and eventually American military activity, in West Africa in response to increasing terrorist activity in the Sahel.
The event has been marked by formal meetings with heads of state in capital buildings in the past, but this year Macron chose the University of Ouagadougou, in Burkina Faso. Playing to his reputation for disruption, Macron kept it informal, taking questions from the crowd. After the pre-selected questioners had their turn, he asked for additional questions. One of the questions went viral.
"Ce n'est pas à moi de réparer votre électricité c'est à votre président"
Incroyable : le président #Macron humilie le président Burkinabé qui quitte la salle. pic.twitter.com/siEiGxGf16

— Damien Rieu (@DamienRieu) November 28, 2017
A student asked about the stability of local power systems and referenced the campus where the air conditioning had failed. Macron shrugged the question off, saying that was a problem for Burkina's president, Roch Marc-Christian Kaboré, to solve. Kaboré, who was in the room, excused himself for what his team would later say was a bathroom break. Macron quipped that he had left to fix the AC— the crowd burst into laughter.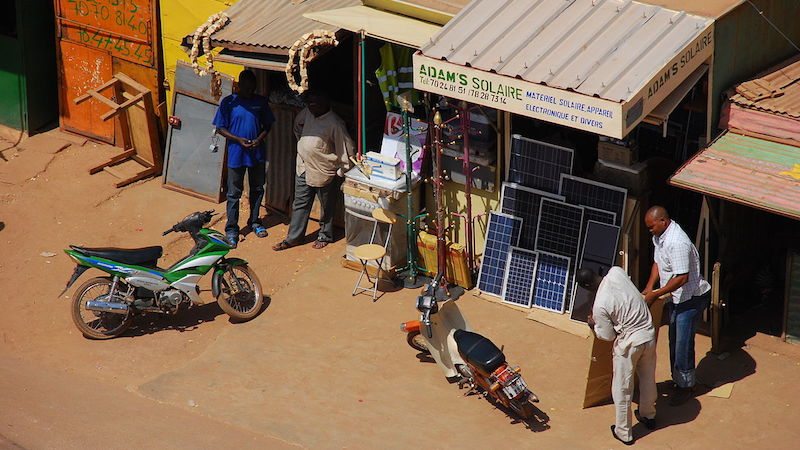 Although this moment in the speech has drawn headlines, there was substance in the exchanges.
Macron praised national hero and anti-colonial leader Thomas Sankara, which drew cheers from the crowd. Sankara was murdered 30 years ago in October by a regime brought to power by a bloody coup which ousted him from where he ruled. Opposition to the Françafrique is a central piece of Sankara's legacy with his rule marked by criticism for imports and the appropriation of private land.
[contfnewc]
Until recently, Burkina Faso's official line on Sankara's death was that he died of natural causes. However, during the coup, his body was dismembered and tossed into an unmarked grave. The subsequent regime reversed his nationalizations and returned Burkina Faso to the International Monetary Fund and the World Bank.
"We are hopeful—although it has been 30 years that this issue has not been elucidated—that we will be able to find a solution, a definitive ruling, to address this problem," said President Kaboré last month at a press conference, referring to the reopening of a long-closed murder case.
In addition to praise, Macron offered hope of illumination announcing France would soon release classified documents relating to the murder.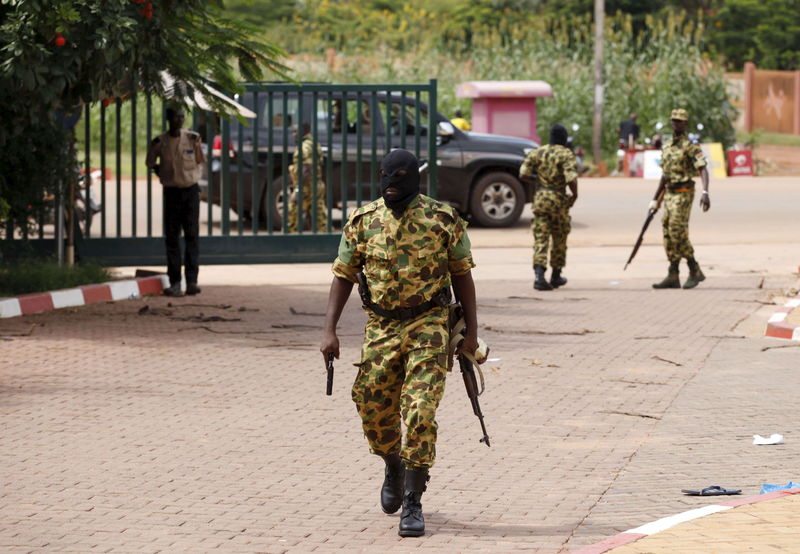 The second major point of policy was delivered when Macron was challenged by a student on the CFA franc, the currency of 14 African countries. Originally put in place by French colonizers in 1945, the currency has remained in-place despite independence movements throughout Africa. The CFA franc is a boon to France, with African countries depositing 50% of their foreign exchange reserves in the Bank of France, for which they get to enjoy a fixed rate of currency exchange with the Euro. The currency made headlines in September when Senegal deported a man for burning a single piece of currency which was worth $9.20.
Macron signaled that he would be open to changes if the member nations wanted them, such as expanding the CFA franc to new countries (Nigeria's exclusion from the currency makes regional trade more difficult), replacing it with a new currency, or ending the entire system.
"France will go along with the solution put forward by your leaders," said Macron.
LIMA CHARLIE NEWS, with Diego Lynch
Lima Charlie provides global news, insight & analysis by military veterans and service members Worldwide.
For up-to-date news, please follow us on twitter at @LimaCharlieNews
In case you missed it: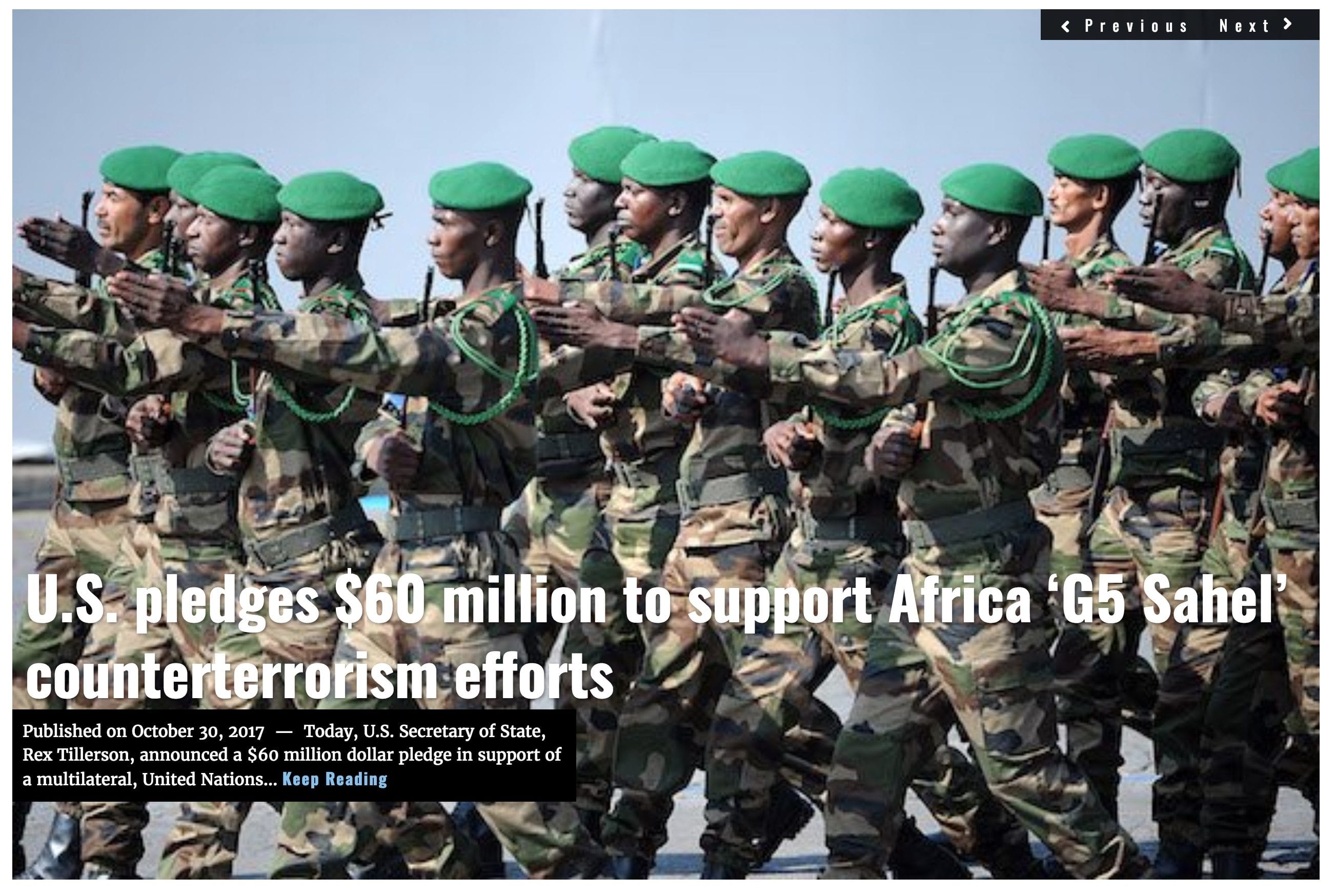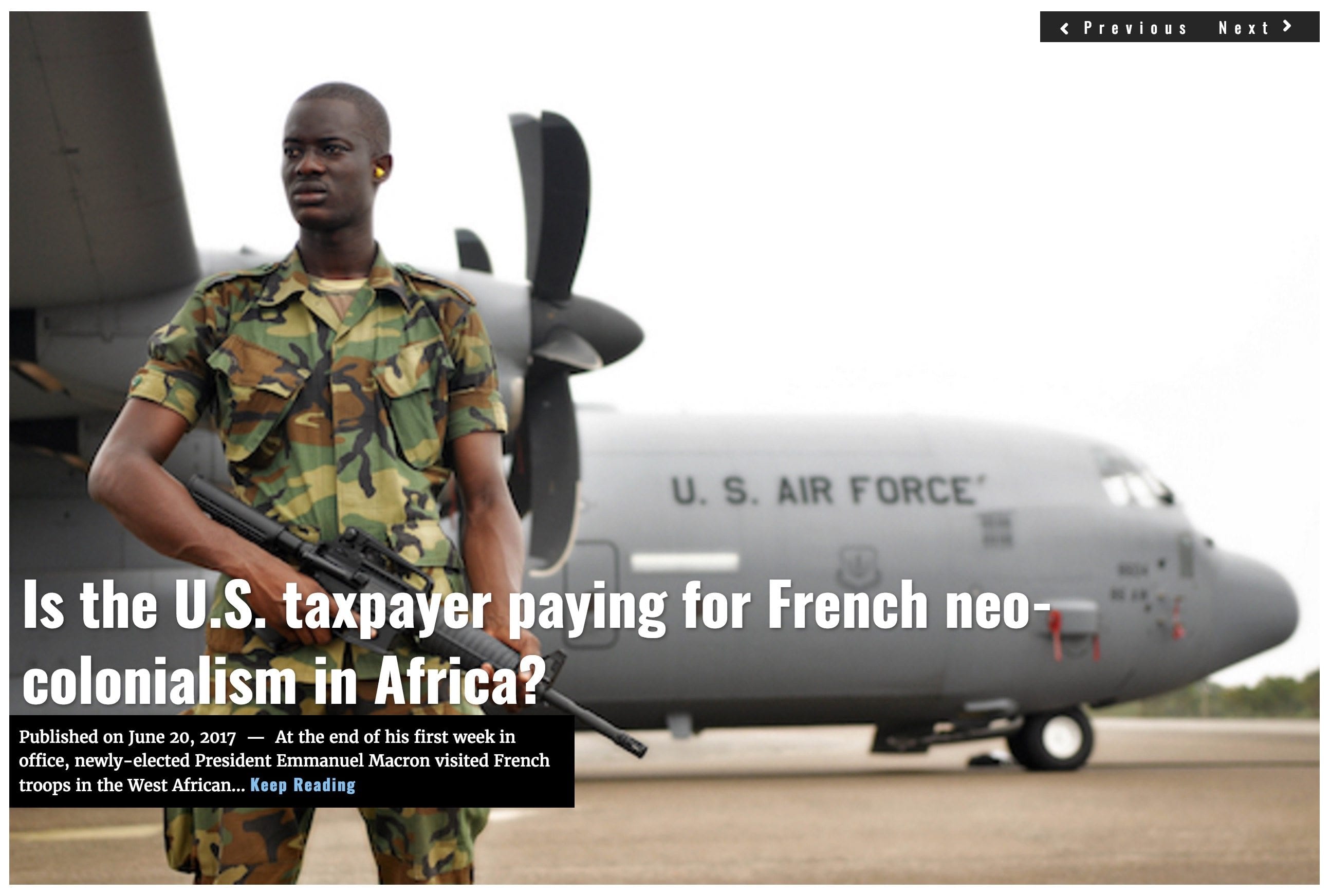 [contf] [contfnew]

[contfnewc] [contfnewc]
The post Macron lays out policies on Françafrique appeared first on News Wire Now.