The US and South Korea agreed to put the annual military drills on hold after North and South Korea announced they were talking for the first time in two years. The initial talks involved the North's proposal to send an Olympic delegation to the Games in Pyeongchang, South Korea.The exercises, code-named Key Resolve and Foal Eagle, are carried out annually in March and April, usually drawing a fierce response from the North Korean regime. During last year's drills, Pyongyang launched multiple missile tests and held a massive artillery exercise at the end of April."Though it is too early to disclose the exact date and size of the planned joint exercises, they will be carried out after the Olympics," Choi Hyun-soo, spokeswoman for South Korea's Ministry of National Defense, told reporters.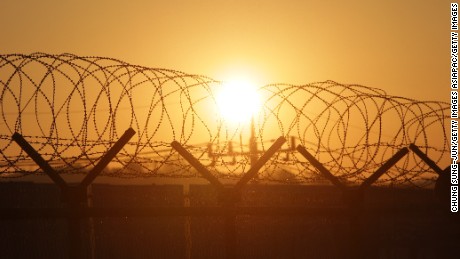 The 2018 Winter Olympics close at the end of February while the Winter Paralympics wrap up with a closing ceremony on March 18.When confirming plans to resume the exercises, US Joint Staff Director Lt. Gen. Kenneth F. Mackenzie told reporters Thursday the drills would start "immediately" after the Olympics.A separate South Korean defense official told CNN the joint exercises would not be scaled back despite the unusual delay."The Key Resolve and Foal Eagle exercises will not be downsized nor (will the) exercises be merged into one," he said.North Korean state media KCNA released a statement from the country's permanent representative to the UN saying any new military drills would harm relations with Seoul."If the US truly wishes for the improvement of the North-South ties and has a willingness to provide a peaceful environment on the peninsula, it should completely halt the joint military exercises, not just postponing them," the KCNA statement said.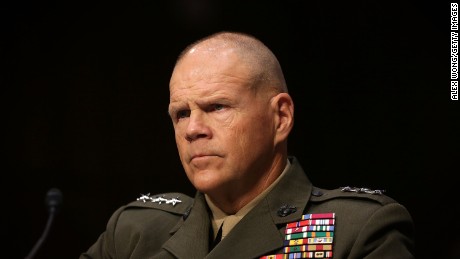 An estimated 3,600 additional US service members were deployed to join the 28,000 US troops already based in South Korea during last year's drills, which included ground, air, naval and special operations field exercises. The United States and South Korea maintain that the annual exercises, which have been carried out regularly for nearly 40 years, are strictly defensive and non-provocative. Both exercises, according to US Forces Korea, are designed to "highlight the longstanding military partnership" between the two countries and improve stability and security on the Korean Peninsula.The announcement that the exercises will continue after the Games comes during a thaw in relations between the two Koreas, who will march together under a unified flag at the Winter Olympics opening ceremony.The diplomatic breakthrough followed the first face-to-face meetings between representatives from North and South Korea in more than two years, held at the heavily fortified Demilitarized Zone between the two countries.Earlier this month, North Korean state media hailed the talks as "brilliant" for "national reunification." Both countries are still technically at war, having never signed a peace treaty following the end of hostilities in 1953.
Original Article
[contf] [contfnew]
[contfnewc] [contfnewc]