UK businesses must prepare for a "storm" of secondary legislation that could radically alter the legal and regulatory environment as a result of Brexit.
The government is having to replicate 19,000 EU legislative acts, and amend 7,900 statutory instruments which currently implement EU law. Some secondary legislation will be updated to "correct deficiencies" using the so-called Henry VIII powers provided under the EU Withdrawal Bill.
Law firm Hogan Lovells warns that even minor changes to the wording of a provision could "dramatically alter the application of the rules in practice and therefore will inevitably involve policy choices".
Charles Brasted, a partner in the taskforce, said: "The government truly has a mammoth task ahead of it and will need to work quickly to complete the largest legislative overhaul ever undertaken in the UK which will fundamentally change the legal and regulatory environment of businesses across the country.
"Given that Brexit is already taking up considerable governmental and legislative bandwith, it is looking increasingly likely that the all-important task of trawling through all soon-to-be-retained EU law for any 'Brexit-glitches' will take place solely within government departments with minimal Parliamentary oversight and consultation. This lack of oversight combined with the sheer scale of the task and the immense pressure the Government is under to complete it in time will undoubtedly cause flaws or unintended consequences to arise, which may not be noticed before they become law."
Brasted urged UK businesses to "look out for themselves more than ever before".
"They will need to be vigilant to make sure no mistakes are made and the proposed changes work for them," he added.
[contf]
[contfnew]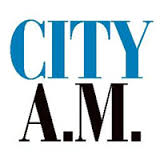 [contfnewc]
[contfnewc]