In his second day of grilling before US lawmakers, Facebook's boss Mark Zuckerberg has revealed that his data was included in the Cambridge Analytica breach.
Facing questions from congresswoman Doris Matsui, Zuckerberg seemed unable to answer questions over whether users still owned their data once it got into the hands of "data brokers".
He fell back on phrases such as users having "complete control" over their data, even though the Cambridge Analytica scandal – where users had their data mined through personality quizzes without their knowledge – implied this to be untrue.
As Zuckerberg was being questioned, Cambridge Analytica announced its acting boss Alexander Tayler had stepped down to resume his role as chief data officer.
Read more: Amid Facebook controversy, Cambridge Analytica suspends its chief executive
Zuckerberg revealed he was considering legal action against Cambridge Analytica, which has maintained it did nothing unlawful, but was hazy on any further details.
Elsewhere in Zuckerberg's hearing, the Facebook boss said he believed more regulation of social media was "inevitable". However he had little to say on what form this should take.
He declined to commit to changing all accounts' default settings to collect the minimum amount of data, saying it was a "complex issue" which deserved more than a yes or no answer.
"That's disappointing to me," fired back Democratic congressman Frank Pallone, who had asked the question.
Yet the company's share price continued to climb as Zuckerberg contritely answered Congress's questions.
Read more: Cambridge Analytica: Mark Zuckerberg should "stop hiding behind his Facebook page", MP says
Congressman McNerney later asked whether the user information that people can download from Facebook contained all of the information which Facebook holds on them. Zuckerberg said he believed it did, but McNerney challenged that when he had tried it, the information did not include his browsing history.
He seemed doubtful that Facebook did not collect information on his browsing history, but Zuckerberg was unable to confirm or deny this.
"Constructive" meeting in London
Back in the UK, the secretary of state for digital, culture, media and sport Matt Hancock today met with senior Facebook executives to discuss "data issues".
He described the meeting as "robust but constructive", and said there "needed to be a change in the relationship between government and the social media companies".
"Social media companies are not above the law and will not be allowed to shirk their responsibilities to our citizens," said Hancock.
"We will do what is needed to ensure that peoples data is protected and dont rule anything out – that includes further regulation in the future."
Read more: The real Cambridge Analytica scandal is how much data we freely give away
[contf]
[contfnew]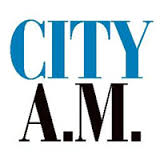 [contfnewc]
[contfnewc]