Two in five businesses in the UK are planning to export for the first time or enter a new market in six months, despite current market uncertainty.
In its latest Business Barometer report, Lloyds Bank said that the prospect of increased profits and turnover were the main reasons why firms were looking to expand their business abroad.
Almost one fifth (18 per cent) explained they were looking to export due to existing demand overseas, and 13 per cent wanted to take advantage of currency exchange rates.
Over a third (37 per cent) of businesses stated that they had no intention of breaking into new markets overseas within the next six months.
Read more: British exports to grow at "fastest pace since 2011" say HSBC forecasts
Unsurprisingly, the report showed that Brexit continues to split opinion in the business world, as 33 per cent thought it would have a positive impact on business activity while 28 per cent said it would have a negative effect.
Clive Higglesden, head of trade and supply chain product, Global Transaction Banking at Lloyds Bank, said:
Its encouraging to see that exporting plays an important part in British firms growth plans over the next six months.

The fact that 40 per cent of UK businesses are looking to either start up or expand their export operations shows the desire for Britain to take advantage of the appetite for their products and services abroad.

Diversification into overseas markets can reduce exposure to UK business cycles and with the fall in the value of the pound since Brexit making a lot of British exports more attractive overseas Im certain that there are many opportunities for British exporters to prosper globally with the right support.
The study also found that firms based in the capital had more appetite to start exporting, as 53 per cent said they were confident, compared to only 35 per cent in the West Midlands and 31 per cent in the East Midlands.
This was backed up by 59 per cent of companies in London saying they intended to export for the first time in six months, some way ahead of firms in the West Midlands and south east, where only 42 per cent said the same thing.
Higglesden told businesses that exporting didn't have to be difficult, as he added that there was more support available than many firms realised.
"Whether through your banks relationship manager or your local chamber of commerce, there are lots of resources available for businesses looking to export," he stated.
[contf]
[contfnew]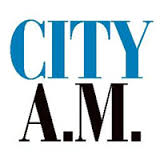 [contfnewc]
[contfnewc]