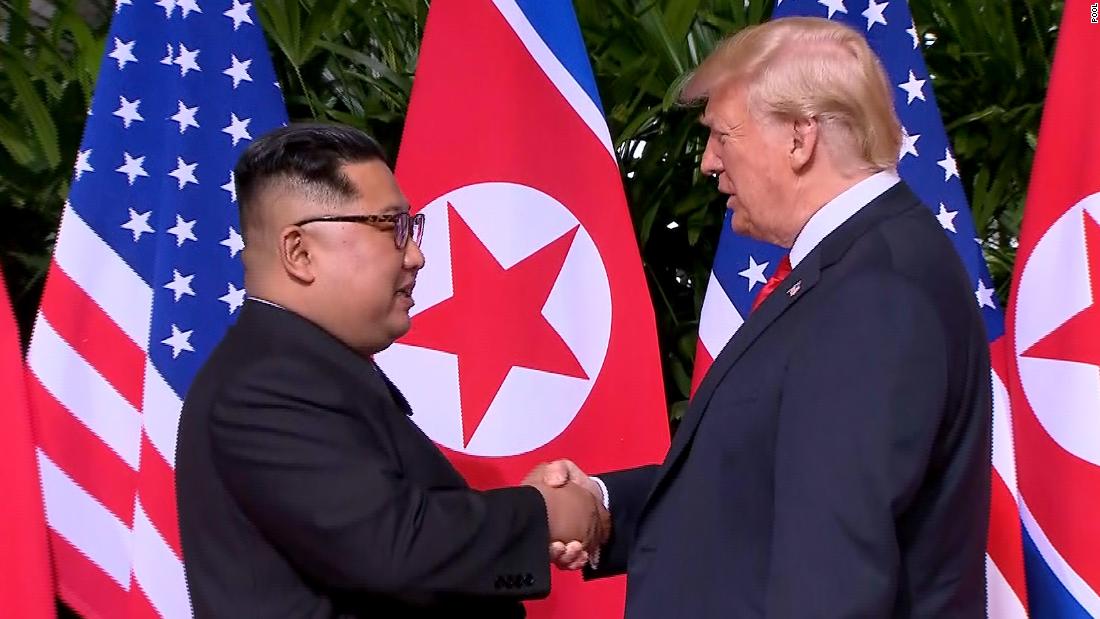 President Trump and North Korea's Kim Jong Un are signing a joint agreement, although the exact details are still unknown.
"We're signing a very important document, a pretty comprehensive document," Trump told the waiting reporters. He said he would discuss it "at great length" at an upcoming news conference, and indicated it would be made available publicly.
Kim said he wanted to express his gratitude to President Trump for making the meeting happen.
"We had a historic meeting and decided to leave the past behind and we are about to sign the historic document," Kim said through a translator.
"The world will see a major change," he continued through a translator.
A US official told CNN earlier the document would acknowledge the progress of the talks and pledge to keep momentum going.
It follows a day of historic talks at Singapore's Capella Hotel, on Sentosa Island — the first meeting between a sitting US President and a North Korean leader.
No signing had been planned at the beginning of the day, although a large amount of time had been left free after a working lunch schedule for 11:30 a.m. local time (11:30 p.m. ET).
Trump first announced there would be "a signing" shortly after midday, during a stroll with Kim around the hotel grounds.