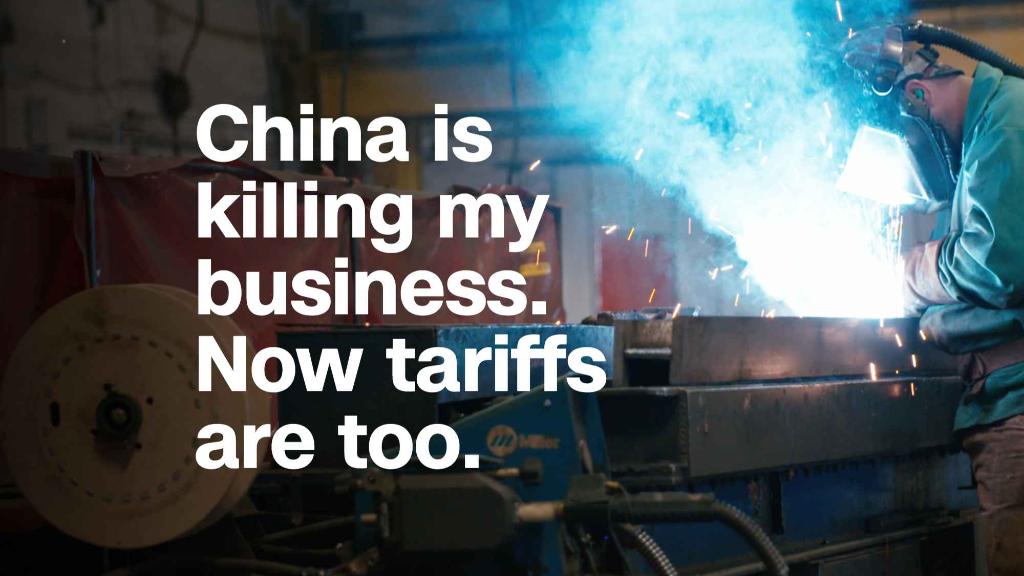 China is killing my business. Now tariffs are too.
President Donald Trump has given his approval for the United States to put tariffs on $50 billion of Chinese exports, according to a source with knowledge of the situation.
An official announcement is expected on Friday. The president's green light came after a meeting Thursday with top economic officials, including Treasury Secretary Steven Mnuchin, Commerce Secretary Wilbur Ross and US Trade Representative Robert Lighthizer.
The move represents a serious escalation of trade tensions between the world's two largest economies — just as Trump has also picked fights with allies Canada, Mexico and the European Union over steel and aluminum.
It was first reported by Bloomberg.
Beijing previously said it would respond to American tariffs on $50 billion worth of Chinese exports with retaliatory tariffs on $50 billion of US products such as cars, planes and soybeans.
"If the United States takes unilateral protectionist measures and harms China's interests, we will respond immediately and take necessary measures to firmly safeguard our legitimate rights," Chinese Foreign Ministry spokesman Geng Shuang said Friday at a regular news briefing.
For months, Trump has slow-walked threats of tariffs against China as punishment for intellectual property theft.
Related: China is killing his business. Tariffs could make or break it
He first announced that the United States would impose trade penalties on about $50 billion of Chinese goods in March.
"We have a tremendous intellectual property theft problem," Trump said at the time. "It's going to make us a much stronger, much richer nation."
After China warned it would retaliate, Trump threatened tariffs on a further $100 billion of Chinese products.
In mid-May, both sides announced a ceasefire after two rounds of trade negotiations.
The countries said in a joint statement that China would "significantly increase" purchases of US agricultural and energy products to reduce the trade imbalance, a top Trump administration demand. Mnuchin subsequently declared the trade war "on hold."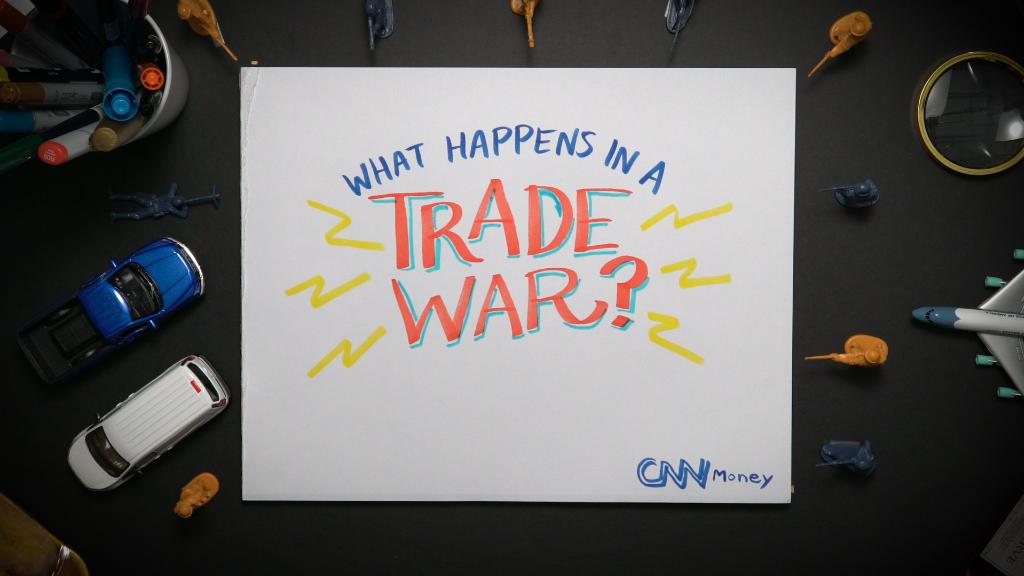 This is what a trade war looks like
Ten days later, the White House abruptly said it would proceed with the tariffs, along with new limits on Chinese investments in the United States.
The Trump administration said it would finalize the list of goods that would be subject to 25% tariffs by June 15, and that the tariffs would go into effect "shortly thereafter." An initial list, which including items ranging from artificial teeth to flamethrowers, was released at the beginning of April.
A further round of trade talks in Beijing earlier this month failed to yield any breakthroughs. And the Chinese government warned thenit wouldn't honor its pledge to increase purchases of US goods if tariffs were imposed.
IMF chief warns US about trade, deficits
The Trump administration last week cut a deal with Chinese telecommunications firm ZTE (ZTCOF) to end a crippling ban that prevented the company from buying American parts. ZTE's fate had become entwined in the trade talks. But the agreement to save the company has faced resistance from lawmakers in Congress, who argue the ban should stay in place because ZTE allegedly poses a security threat.
Trump's decision to move forward with tariffs on China follows his recent imposition of steep tariffs on steel and aluminum imports from Canada, Mexico and the European Union on national security grounds.
Those penalties have been met with consternation by world leaders, and led to a fraught G7 meeting with Canada, France, Germany, Italy, Japan and the United Kingdom last weekend.
After the G7 summit, Trump sent out an angry pair of tweets in which he slammed Canadian Prime Minister Justin Trudeau as "very dishonest & weak," and ordered US representatives not to sign a joint communique with the G7 leaders.
The European Union and Canada have said they will enact retaliatory tariffs starting in July. Mexico has already retaliated with its own tariffs on US goods.