Folk pop super star Ed Sheeran is being sued for $100m (£76.4m) over claims that one of his hit songs ripps off elements of a Marvin Gaye classic.
Legal documents filed in the US claim Sheeran's chart topping number Thinking Out Loud copies parts of Gaye's 1973 song Let's Get it On.
The claimant, called Structured Asset Sales, which partly owns the copyright to Gaye's song says Sheeran took elements of "the melody, rhythms, harmonies, drums, bassline, backing chorus, temp, syncopation and looping" from Let's Get It On.
Read more: Can we get a witness? Ed Sheeran facing Marvin Gaye copyright suit
Sheeran has already faced one lawsuit over the song from the family of Ed Townsend, the man who co-wrote Lets Get it On with Gaye.
He also settled a separate $20m claim over his song Photograph last year, as a pair of musicians successfully claimed it borrowed from their tune Amazing.
Robin Thicke and Pharrell Williams paid $7.4m to the family of Marvin Gaye in 2015 after a judge ruled their track Blurred Lines as being too close to the soul singer's hit Got To Give It Up.
The lawsuit follows a slew of similar cases in the music industry over the last couple of years.
Earlier in 2018, British band Radiohead accused singer Lana Del Rey of nicking parts of their song Creep on a track on her latest album called Get Free.
Read more: Ranked: The UK's richest musicians in 2018
[contf]
[contfnew]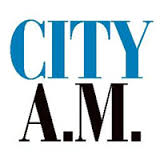 [contfnewc]
[contfnewc]