Germany's Chancellor today raised the ghost of the financial crisis as she warned that potential fallout from a trade war could have dire consequences.
Addressing the lower house of parliament, Merkel said US tariffs on European cars would be "much more serious" than the recent steel and aluminium levies and the continent's leaders must work together to coordinate a response to Donald Trump's threats.
"The international financial crisis, which ensured that we now act in the framework of the G20, would never have been resolved so quickly, despite the pain, if we hadnt cooperated in a multilateral fashion in the spirit of comradeship," Bloomberg reported she said. "This has to happen."
Read more: Trump's trade war
US President Donald Trump has threatened to place a 20% tariff on all European cars coming to the US if the EU doesn't remove its own trade barriers.
On Sunday Trump went so far as to say that Europe is "possibly as bad as China" on trade. As tensions mount between Washington and Beijing, the first round of new Sino-US tariffs will be implemented on Friday by both countries on products worth $34bn (£25.9bn).
Additional rounds are then expected as Trump has threatened punitive taxes on a huge $450bn of exports from China – threats to which China has vowed to retaliate.
Read more: Chinese stocks down 2.5 per cent today as tariff deadline looms
The European Commission warned earlier this week that they could retaliate against as much as $300bn of US exports if the Trump administration decides to penalise the European auto industry.
In May this year the US government launched an investigation into auto imports to determine whether they are hurting national security.
The EU has said the US investigation "lacks legitimacy, factual basis and violates international trade rules."
In an assessment of the growing tariff spat between the world's economic superpowers, the World Trade Organisation said global economic growth was "in jeopardy" and pleaded for a "de-escalation".
"The worrying trend is the increase in trade restrictive measures which has come at a time of increasing trade tensions and associated rhetoric," the WTO said in its report published today.
Rising tensions and restrictive trade measures "should be of real concern to the international community," Director-General Roberto Azevêdo said commenting on the report.
The think tank Oxford Economics has said that if the trade war escalates global growth could be cut by 0.4 per cent, wiping hundreds of billions of pounds off the value of the world economy.
"We estimate tariffs have been imposed on $60bn of products, 0.3% of world trade so far, but this would rise to over $800bn of trade," it said.
In Merkel's address today she said the US should work with its partners to find a multilateral solution that address its trade complaints, adding that ''Germany will do everything to prevent the situation from escalating."
[contf]
[contfnew]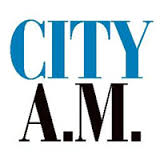 [contfnewc]
[contfnewc]