A renowned London jeweller is suing the wife of Malaysias former Prime Minister in a bitter row over £11.5m gems that came from a boutique shop in Knightsbridge.
Saner Halimeh, whose high-end clientele includes many of the worlds rich and famous, is demanding the return of 44 pieces of jewellery which have been received but not paid for by Malaysian former First Lady Rosmah Mansor.
The fought-over luxury collection, which includes a diamond ring worth more than £700,000, was sent to Mansor on a "try-before-you-buy" basis in anticipation of her husband Najib Razak winning the national election in May.
Read more: A celebrity jeweller facing fraud charges in India is seeking UK asylum
However, Mansor never paid for the jewels following her husbands surprise defeat at the polls, which has since led to the couple being investigated and having assets seized over missing government funds by Kuala Lumper authorities.
Among the seized items is more than £200m of jewellery, including the unpaid-for diamonds sent over by Halimeh, who insists that the jewels now be returned as he is still their legal owner.
Read more: Tiffany shares rocket as first quarter results sparkle
Lebanese-born Halimeh, who has previously sold jewellery to the likes of Oprah Winfrey and Angelina Jolie, said he was "saddened" that he had to bring court action against Mansor, bringing an end to the "ten year relationship with her and her husband, which started in London based on charity and fashion events."
[contf]
[contfnew]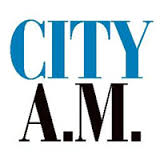 [contfnewc]
[contfnewc]