Children protest against the Saudi-led coalition outside the UN offices in Sanaa (Reuters)
HODEIDAH, Yemen – Saudi Arabia may now be allowing some humanitarian aid into Yemen, but the blockade on all commercial goods remains firmly in place, and it is ordinary civilians who are paying the price.
In the streets of Hodeidah, on the eastern coast of Yemen, Ahmed Showei walks the streets, peddling toys.
Even before the blockade on Yemen was introduced, on 6 November, Showei, who is 43 and a father of six children, was struggling to make a living.
I found that the prices had increased around 50 percent so I could not buy food for my family

– Ahmed Showei, Hodeidah street vendor
But as prices have soared, he says his suffering has "doubled" and he can no longer earn enough to support his family with even meagre rations.
The Saudi-led coalition closed the country's entire airspace and borders in retaliation for a missile launched at Riyadh by Houthi rebels.
They soon lifted the blockade on government-controlled ports – such as Aden and Hadhramout – and have now let some humanitarian aid into Hodeidah. Sanaa airport has also been reopened, but to UN aircraft only.
But while the blockade has lifted on select humanitarian deliveries, Yemeni traders still cannot import fuel or other goods via Hodeidah's port, meaning prices of fuel and basic commodities have not decreased from the heights they soared to when the siege was first enacted.
Fruit and vegetables are plentiful, but their prices are out of reach for many (MEE/Sameer Sultan)
Showei earns around YR500 ($2) a day, but this was only just enough to provide for his family even before the siege came into being.
"The ingredient for bread – wheat, flour and oil – are a priority for me as bread is our main meal. I only buy fruits and meat once a month, and sometimes not at all," he says.
But now, since the blockade, prices have risen to such an extent that Showei cannot now provide his family with even the basic commodities.
"I used to buy food to last just a week, as I cannot afford to buy a 50kg bag of flour like rich people," he told MEE.
"I found that the prices had increased around 50 percent so I could not buy food for my family."
Read more ►

British PM asks Saudi Arabia to lift blockade on Yemen to avoid 'catastrophe'
One kilo of flour now costs YR200, almost half his daily wage.
As a result of the latest blockade, the World Food Programme has said it estimates an additional 3.2 million people have been pushed into hunger.
And the UN has warned that the blockade could cause the largest famine the world has seen in decades if it continues.
The price of 20 litres of petrol has increased from around $12 to $34 in Hodeidah, with diesel prices having risen similarly.
A cylinder of propane, used for cooking, has doubled in price from around $11 before the blockade to $22 now.
"I need to work two weeks just to buy propane," Showei added. "So we have resorted to cooking by burning firewood and cardboard instead of gas."
Despite such cost-saving measures, the family is still struggling to such an extent that Showei has also had to ask one of his children to go out to work.

The price of fuel has soared, leading to knock-on price rises and leaving many unable to afford to cook (MEE/Sameer Sultan)
"I did my best to help my family but the bad conditions have not helped.
"As a last resort I had to ask one of my daughters to work at the house of a rich friend," Showei added.
Recalling having to send his daughter out to work, Showei began crying.
May Allah punish the people who aggravate our suffering

– Ahmed Showei, Hodeidah street vendor
Unable to continue speaking, he could only repeat a prayer, asking God, "May Allah punish the people who aggravate our suffering."
At least 20.7 million people are in need of some kind of humanitarian or protection support in Yemen, according to the UN, with some 9.8 million in acute need of assistance.
An estimated 17 million people – 60 percent of the total population – are food insecure while a further seven million people do not know where their next meal is coming from and are at risk of famine, the UN said.
Civilians suffering
Akram Ateya, a trader in Hodeidah city, said that some goods have disappeared from the city since the blockade was enforced, as traders can no longer import goods through the port.
"The prices of basic commodities have soared more than 40 percent because traders cannot import again via Hodeidah city and if we import via Aden, that will cost so much," Ateya told MEE.
"If we import via Aden, we would need to pay for checkpoints, transportation, taxes for Aden and Sanaa authorities and all these costs would be added to the price of food commodities."
Civilians used to blame traders for any increase in prices, but this time residents of Hodeidah are pointing the fingers firmly at the Saudi-led coalition.

Ahmed Showei struggles to make a living selling toys in Hodeidah (MEE/Sameer Sultan)
"Traders are also Yemenis and they are also victims of the blockade as they cannot import goods easily, so we should not blame them," said Najeeb Akram, formerly a fisherman, and now a vegetable seller.
"We blame the Saudi-led coalition that closed the port under the pretext of smuggling weapons," Akram told MEE.
"The Saudi-led coalition can make a number of other steps to prevent the flow of arms to the Houthis, without resorting to a blockade on Yemeni ports that will affect civilians."
Many other Hodeidah residents, like Akram, used to work as fishermen, but when the Saudi-led coalition began launching air strikes in the sea off Hodeidah, the fishermen could not work.
The Saudis also accused the Houthis of smuggling weapons via boats, so fishing is dangerous work in Hodeidah.
Akram added: "I stopped working as a fisherman in 2015 and became a vegetable seller and it seems that I will become bankrupt because many people have stopped buying fruits and vegetables altogether."
Fuel badly needed
An official source in the Hodeidah province office confirmed to MEE that a ship of humanitarian aid arrived at the seaport on Sunday, but that traders are still unable to import any goods.
"Yemenis need aid but they also need to import fuel and other goods – the humanitarian aid alone cannot help," the source said.
"Some hospitals in the city are on the brink of closure because of the fuel crisis as prices have soared to more than double after the blockade."

A cargo ship unloads wheat at the Red Sea port of Hodeida, earlier this month. But flour prices are still artificially high (Reuters)
Aid workers warned that even with the current restrictions lifted, without access to goods such as fuel generators which power hospitals and treat drinking water, the country is still on track for a large-scale famine.
The source added: "Fuel is the most important thing, so if the Saudi-led coalition will not allow traders to import it, we hope that humanitarian organisations provide Hodeidah and the surrounding areas with fuel."
The Red Cross announced on Wednesday that it was buying 750,000 litres of fuel as a "stop gap" measure to provide Taiz and Hodeidah with enough power to operate water pumps for a month.
The fuel and cylinders of propane in the government-controlled areas is cheaper than Houthi areas but the checkpoints between the Houthi and government areas prevent people transporting fuel between the government and Houthi-controlled areas.
If fuel is available in acceptable prices, then prices of basic commodities will decrease and hospitals can help patients

– Hospital worker in Hodeidah city
The price of 20 litres of petrol costs YR6,000 in Aden, but YR8,500 in Hodeidah. One propane cylinder costs YR2,500 in Aden but YR5,000 in Hodeidah.
The source added: "Fuel is more important than anything else, if the fuel is available in acceptable prices, then prices of basic commodities will decrease and hospitals can help patients."
The Yemeni government used to depend on local oil derivatives to provide markets with fuel but many firms stopped production when the war broke out in 2015.
Looming malnutrition
The UN estimates that about 100,000 children under the age of five in Hodeidah are at risk of severe acute malnutrition, compared to 23,000 before the war. – link?
Twenty of the country's 22 provinces are in "emergency" or "crisis" food insecurity phases and almost two-thirds of the population are now facing hunger and urgently require life and livelihood-saving assistance.
Without additional humanitarian and livelihoods support, both Hodeidah and Taiz provinces, together accounting for almost a quarter of Yemen's population, risk slipping into famine, according to the World Food Programme.

Mohamad Saad, six, receives treatment for malnutrition in al-Thawra hospital in Hodeida city (MEE/Sameer Sultan)
Vendor Showei, who cannot provide his children with food, fears that his children will soon become malnourished.
"Until now my children have still been able to find something to eat, but I fear they will starve to death in the coming months," he said.
"I can bear hunger, but children cannot."
Save the Children said on 15 November that the continuing blockade by the Saudi Arabia-led coalition on the country's northern ports of entry is likely to increase the death toll further, past the projected 50,000 children expected to die this year.
Showei added: "I hope that the world hears the moan of hungry people in Yemen and end the atrocious war that deprived many people from food."
[contf] [contfnew]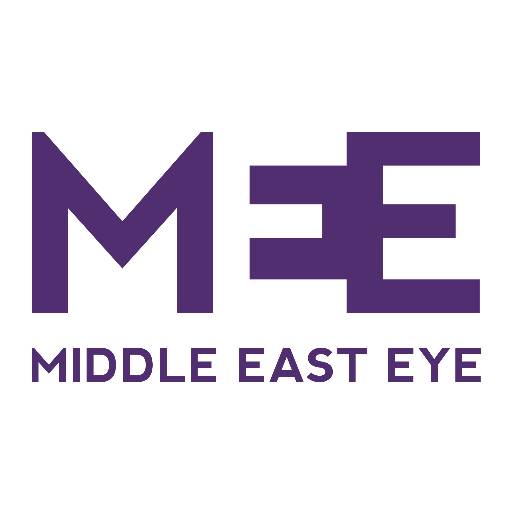 [contfnewc] [contfnewc]