Musa Hilal was recruited by the Sudanese government to organise and lead the Janjaweed against the armed rebel Darfuri groups in early 2003 (AFP)
KHARTOUM – After an ongoing cat and mouse chase, the Sudanese authorities appear to have ended the legacy of Musa Hilal, the former leader of the Janjaweed militia who was arrested on Monday in Darfur following clashes with government forces.
Hilal was detained near his hometown of Mustariha in North Darfur after clashing with Sudanese forces known as the Rapid Support Forces (RSF) led by his cousin and former ally, General Mohamed Hamdan Hemetti. The clashes led to the death of dozens of fighters on both sides.
Hilal was then transported to Khartoum along with his family and some of his loyalists, amid calls from his tribe to afford him a fair trial, but his fate remains unclear.
Tensions between the Sudanese government and the militia commander reached a tipping point in recent weeks. After Sudanese Vice President Hassabo Abdel Rahman announced the launch of a disarmament campaign on 20 July to confiscate weapons and unlicensed vehicles across Darfur, Hilal made a number of statements, saying that the campaign aimed to eliminate him and threatened military action against it.
As the commander of the Border Guards militia, Hilal has around 3,000 men in an enclave under his control in North Darfur, but analysts believe his arrest relates to the government's attempt at balancing power in the troubled Darfur region.
Experts fear that pitting Hilal and Hemetti – both of whom are tribal and militia leaders in the biggest Arab tribe in North Darfur, the Rizeigat – against each other will lead to another wave of violence in the war-ravaged region, but this time amongst Arab tribes instead.
Who is Musa Hilal?
As a former ally of Sudanese President Omar al-Bashir, Hilal was a member of Bashir's ruling National Congress Party and held a seat in the Sudanese parliament. In 2008, Bashir appointed him special adviser for the ministry of federal governance.
Hilal, sheikh of the Mahamid clan of the Rizeigat Arab tribe of northern Darfur, was recruited by Bashir's government to organise and lead the Janjaweed, a loose group of armed militias, to fight against the armed rebel Darfuri groups after they began attacking government targets in early 2003 and accused Khartoum of oppressing black Africans in favour of Arabs.
'While the government has pitted both militia leaders [Hilal and Hemetti] against one another to gain control in Darfur, it will eventually exclude them both'

– Mohamed Alamin, Sudanese security expert
The Janjaweed and its sub-group, the Border Guards militia, committed human rights violations against the black African tribes of Darfur, for which the UN Security Council imposed sanctions on Hilal in April 2006. According to Human Rights Watch, "Hilal and his men played an integral role in the two-year campaign of ethnic cleansing by the Sudanese army and the Janjaweed militia."
Despite many refugee accounts that air raids by government aircrafts in the 2000s would be followed by attacks from the Janjaweed, the government only admits to mobilising "self-defence militias" but denies any links to the Arab Janjaweed militia.
Fall out with Bashir
Despite being allies for many years, Bashir and Hilal fell out in 2013 after which Hilal broke with the government and fled to his hometown of Mustariaha in north Darfur, taking control of the gold-rich area of the Amir Mountains.
The rift started in mid-2013, when Hilal left Khartoum after the government refused to adhere to his political demands which included his appointment as vice president and removal of several governors in Darfur.
Read more ►
The situation deteriorated when Bashir appointed the second-most prominent Border Guard commander Hemetti as field commander of the RSF, which is attached directly to the presidency. Formally known as Mohamed Hamdan Dagl, Hemetti had fought under the command of Hilal as a junior Janjaweed leader in Darfur.
In 2014, Hilal withdrew from the ruling party and established the Awakening Revolutionary Council (ARC), known as el-Sahaw, to serve as a political body representing his interests. The council has an administrative and judicial role in the areas controlled by Hilal in Darfur. Hilal has since refused to return to Khartoum and has opposed calls for reconciliation from the government.
Hilal has repeatedly accused the Sudanese security agencies of attempting to assassinate him, attacked Vice President Abdel Rahman and General Hemetti, and said that Bashir did not reward him for his role fighting alongside the government against rebels in Darfur.
Sudanese President Omar al-Bashir (AFP)
Conspiring with foreigners
According to RSF spokesman General Abdul Rahman Alja'ali, the situation in Mustariha has been calm since RSF forces took control of the area following Hilal's arrest. Investigations by the Sudanese authorities into the detainees, which included an Algerian national and other foreigners, had begun, he added.
In August, Vice President Abdul Rahman accused Hilal of conspiring with the Libyan National Army (LNA) general Khalifa Haftar amid reports that Hilal had established contact with Haftar. At the same time, the government arrested many of Hilal's militiamen, including his personal guard, as they were entering Darfur from Libya.
The Sudanese government considers Haftar an enemy and has accused him of supporting armed groups to destabilise Darfur.
Meanwhile, Hilal's ARC has rejected these claims describing them as a "fabricated attempt" to take bring down Hilal, while head of the ARC's foreign relations office, Ali Majok, warned in a press statement on Tuesday against any attempts to harm Hilal.
"The safety of our leader Musa Hilal is the responsibility of the government and we call on them not to attempt to harm him or to fabricate any charges against him," read the statement.

A woman in Khartoum's suburb of Mayo where many internally displaced people from Darfur live (AFP)
The scapegoat
Criticising government policies in Darfur, parliamentary member Fathi Osman Madibu said that the government had created deep-rooted grievances among Arab and African tribes, adding that the government was ultimately responsible for arming Arab tribes against African rebels.
"It's unfair that the same central government which armed and created these militias currently wants to disarm them without establishing foundations for peace," Madibu told MEE. "Arab tribes are also afraid to put down their arms without guarantees that others will do so as well.
"Hilal is being framed as the scapegoat for the crimes that took place in Darfur," said Sudanese political analyst Musa Hamid.
Read more ►

Despite domestic unrest, Sudan and South Sudan continue to play the blame game
Despite a widely held belief that Bashir's government is ultimately responsible for what happened in Darfur where up to 300,000 people may have died and over 2 million been displaced since 2003 civil war erupted, bringing Bashir to justice has been a slow process.
ICC judges issued arrest warrants in 2009 for Bashir and other top officials for genocide, crimes against humanity and war crimes in the western Darfur region after the UN Security Council's referral of the situation in Darfur to the ICC in 2005. But in 2015, chief prosecutor of the ICC, Fatou Bensouda, chided the Security Council's for its "empty promises" to bring Bashir to trial for the atrocities.
According to Hamid, "It won't be difficult for the government to hold Hilal accountable, but Bashir will need to appease the RSF."
The government fears that any confrontation with Hilal might trigger massive defections from the RSF, while reports have suggested that Hemeti fears that implementing the government's disarmament plan in Darfur may spark military confrontation with Hilal.
'It's unfair that the same central government which armed and created these militias, currently wants to disarm them without establishing foundations for peace'

– Fathi Madibu, Darfur parliamentarian
Furthermore, according to Sudanese experts, Hilal poses a military and political threat to Bashir's government and is considered a legal liability as he possesses information and evidence about the early stages of the Darfur conflict.
At the same time, the "current wave of violence may end the legacy of Musa Hilal, it will not be the end of the Janjaweed phenomena as militias that fight alongside the government in war zones," explained Hamid.
Tribal divisions
Analysts believe that Bashir's government not only sparked divisions between African and Arab tribes in the region, but has also ignited divisions amongst Arab tribes as well.
Pointing towards the fragile geopolitical conditions in and around South Sudan, Sudanese security expert Mohamed Alabas Alamin warned that Darfur was at a crossroads and that the current situation could lead to another wave of violence among Arab tribes and militias.
"While the government has pitted both militia leaders [Hilal and Hemetti] against one another to gain control in Darfur, it will eventually exclude them both," said Alamin.

Internally displaced people demonstrate during the visit of the US Ambassador to the United Nations, at the UN Protections of Civilians camp in Juba on 25 October 2017 (AFP)
Despite these divisions, Darfur parliamentarian Madibu told MEE that reconciliation efforts within the Rizeigat tribe are ongoing in order to try and contain any potential reaction from Hilal's Mahammed clan against the Amhary clan of Hemetti.
Hamid explained that the "intentional exploitation of Hilal and Hemetti by the central government had led to the current situation", while Alamin warned that the confrontations could "lead to counter attacks and may pave the way for regional interventions in the country as well."
"Given the geopolitics of the region, specifically the fragility of the situation in Darfur and the destabilisation of South Sudan and neighbouring Libya, it's quite risky for the government to fight its ally in Darfur," added Alamin.
[contf] [contfnew]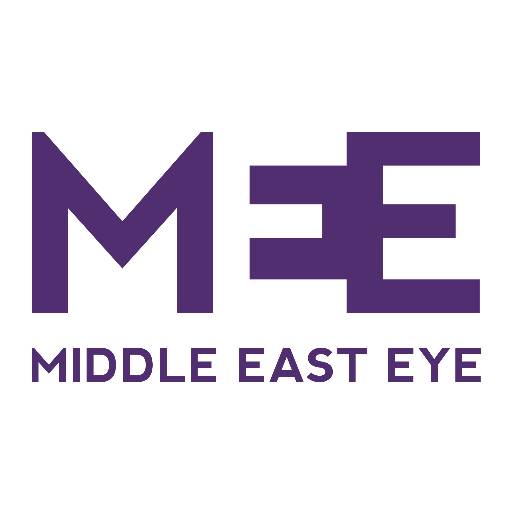 [contfnewc] [contfnewc]