Ahmed Mater's photos document Mecca's redevelopment and trace influence of oil on Saudi's economy and culture (MEE/James Reinl)
NEW YORK, United States – Back in 2014, a group of Arab artists set forth on a Saudi-funded mission to drive a motorhome along the highways of America and bring a taste of Middle Eastern culture and creativity to its big cities and rural backwaters.
This week, the project culminates with the launch of a show by Ahmed Mater, a 38-year-old doctor-turned-artist from Tabuk, Saudi Arabia, at New York's Brooklyn Museum, that chronicles the revamp of the holy city of Mecca.
In many ways, Mater and his crew have pulled off a surprise success. Cajoling Texans and other white-bread Southerners to engage with Arab artists despite widespread hostility to the Middle East since 9/11 was a tall order.
READ MORE ►
"Imagine coming on a plane, not knowing anyone in America, starting a nationwide tour," Stephen Stapleton, who co-founded the art collective with Mater, told Middle East Eye about the start of the road odyssey.
"Then, three years later, you've travelled the whole country and realise this could well have become the largest ever cultural diplomacy initiative between Saudi Arabia and America."
The nine-metre motorhome and mobile art studio has covered 35,000 miles of American asphalt. It sits in a lock-up in New Jersey, after what Stapleton, a Briton, described as an irksome number of breakdowns.
Scores of artists have flown back and forth between the Gulf and the US, painting, photographing and working with locals. One Levantine artist documented his visits to three US towns called Palestine – in Michigan, Ohio and Texas. Another worked on an Indian reservation.
Ahmed Mater documented the revamp of Mecca and created an installation of window frames from bulldozed buildings for his show at the Brooklyn Museum (MEE/James Reinl)
In the other direction, US installation artist David Scanavino headed to Dhahran, Saudi Arabia, to join petrochemical students on artworks that blended Islamic geometry with an engineer's view of crude oil carbon atoms.
All of this all occurred against a backdrop of seismic shifts in the desert kingdom and its American ally, with the surprise rise of both US President Donald Trump and Saudi Crown Prince Mohammad bin Salman, sabre-rattling with Iran, fighting in Yemen and rows with Qatar.
They have been "energetic" times, said Mater.
In the US, Trump's Muslim-bashing on the campaign trail was one headache. In the Gulf, artists navigated the region's famously prickly sensibilities, where such taboo topics as religious conservatism, fast-paced change and an over-reliance on oil are often brushed under the carpet.
Mater's show, which opens on 1 December, is the 15th in a series of exhibitions that will draw a total of 250,000 visitors. The project grew in scale thanks to petrodollars from the cultural arm of Saudi Aramco, an oil firm and the world's most valuable company.
Stapleton raves about the success. Folks from prestigious galleries like MoMA and The Metropolitan Museum of Art now "take us seriously", while everyday Americans have tasted Arab culture in fun settings, he said.

Called "Mecca Journeys", Mater's photos charts the levelling of old Mecca communities to make way for hotels and an expansion of Grand Mosque (MEE/James Reinl)
Back in 2003, when he and Mater co-founded Edge of Arabia, things looked different. Americans were aghast at the mostly-Saudi hijackers who toppled the World Trade Center; US forces were at the start of operations in Afghanistan and Iraq that drag on today.
"That relationship was broken after 9/11 and no one could talk about it. And here, 16 years later, you have Ahmed telling a very deep story from the centre of the Islamic world and you feel New York is ready to talk about that now," Stapleton said.
Mater's show not only caps off the US road trip, it draws together many of the threads that the artists have encountered and the occasionally-awkward lines they have had to tread throughout their project's lifespan.
Called "Mecca Journeys", it charts the levelling of old Mecca communities to make way for hotels and an expansion of the Grand Mosque as officials seek to double the number of haj pilgrims from 2.5 million this year to 5 million by 2020.
The haj and the year-round lesser pilgrimage, umrah, net $12bn in revenue, according to BMI Research, accounting for Crown Prince Salman's plan to revamp Mecca as he diversifies the kingdom's economy away from oil.
The towers of hotels and malls of the $15bn Abraj al-Beit golden clock tower complex feature prominently in Mater's show, with shots from luxury suite interiors showcasing what critics deride as rampant commercialization of one of Islam's holiest sites.
"There is a big debate on these issues," Mater told MEE, after guiding journalists through his show, which includes photos, videos and a floor-to-ceiling installation of windows saved from bulldozed Mecca homes.
The show broaches even tougher topics – from the exploitation of South Asian construction workers to the deadly stampedes of pilgrims and the tight security that has been a hallmark of Grand Mosque visits since the site was overrun by extremists in 1979.
But, when asked about his thorny themes, Mater answers more like a Washington-based lobbyist than an artist. It is too early to judge Mecca's facelift or the kingdom's bold future under Crown Prince Salman, he said.
"I believe in change," Mater told MEE. "I have option to live outside and become like an artist who really has a full freedom. No, for me, my mission is to live in Saudi Arabia and be part of change, rather than to be critical of something."
Mater is adept at walking a delicate path. In the past, his works depicted gas station pumps as symbols of death, yet the project was mostly funded by Saudi Aramco and the Saudi-based Jameel family's Toyota and Lexus distributors.
It has also been a troublesome labour of love, Mater said. Taking helicopter rides over Mecca threw up yards of red tape; while using a clunky, Sinar camera in awkward locations was tricky and left several of his images out of focus.
Their travails do not end yet. Mater's show runs at the Brooklyn Museum until 8 April; he and Stapleton are already seeking the next round of funding for more US-Gulf art projects to run from 2018 onwards, after the Aramco money runs out.
[contf] [contfnew]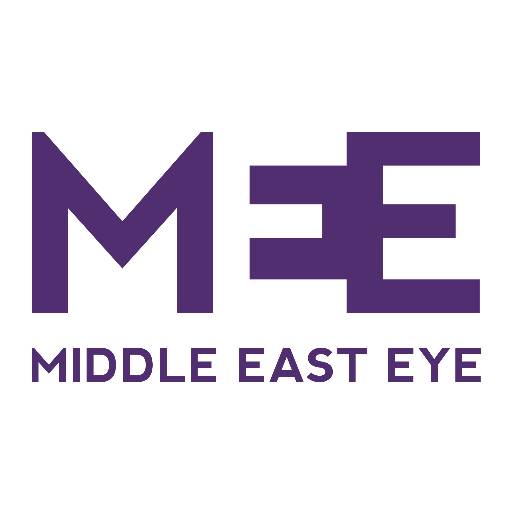 [contfnewc] [contfnewc]