The two NATO allies have engaged in a spiky tit-for-tat that began in early October — Washington responded to the arrest by freezing all of its non-immigrant visa services in the country, causing ire in Ankara, which then responded by doing the same. The deterioration in relations appears to have happened over a matter of days — but under the surface are several sticking points that have been eating away at the US-Turkey alliance for years. Here's a look at the key issues.
Detentions in Turkey
The arrest of Metin Topuz, a staff member at the US' Istanbul consulate, was just the latest in a string of detentions that have irritated Washington.Several US citizens — as well as Turkish nationals working for the US mission in the country — have been detained as the government continues with an aggressive purge following a failed military coup last year.Like Topuz, many are accused of terrorism and espionage.US Ambassador to Turkey John Bass has complained that authorities had not bothered to even tell Washington why Topuz was detained and that the employee had been denied access to a lawyer.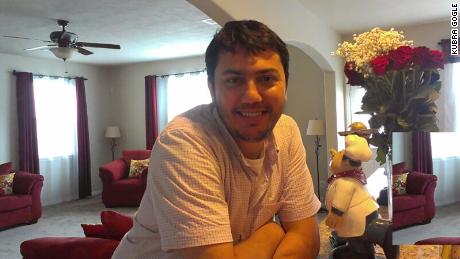 Bass on Monday suggested that there may be people in the Turkish government trying to rattle US-Turkey relations."This arrest has raised questions about whether the goal of some officials is to disrupt the long-standng cooperation between Turkey and the United States," he said in a video message.His comments were ridiculed by Turkish President Recep Tayyip Erdogan, who said he would no longer recognize Bass as a US representative. On Thursday Erdogan blamed Bass for the entire row."Honestly speaking it is the ambassador here who instigated this incident. It is not acceptable that the USA is sacrificing its relations with its strategic partner Turkey for an irresponsible ambassador. We can not accept this," he said in Ankara.It may appear that the current row began with Topuz, but the employee is actually the second US consular staff member to be arrested this year.Several US citizens have also been detained, including a pastor, Andrew Brunson, who was arrested a year ago and is charged with plotting to overthrow the Turkish government, disrupting the constitutional order and espionage.NASA physicist Serkan Golge, a dual Turkish-US national, has been in detention for more than a year, also accused of having links to Gulen.
Gulen: Erdogan's nemisis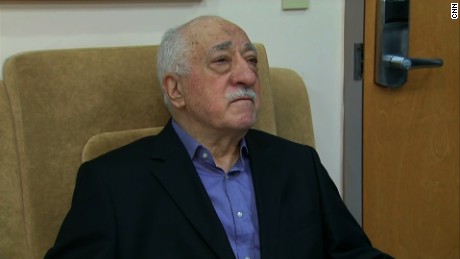 In most of these cases, the Turkish authorities have made accusations of links to Fethullah Gulen, a Muslim Turkish cleric who lives in self-imposed exile in the US. Turkey blames Gulen for orchestrating the coup attempt and considers Gulen and his followers terrorists. For that reason Turkey has been able to apply terrorism charges to people linked with the Gulen movement.Erdogan has repeatedly pushed Washington to extradite Gulen so he can be tried over his alleged central role in the failed coup. But the US has refused to hand him over, saying there is not enough evidence against him.But the issue with Gulen goes back much further.Gulen is widely seen as Erdogan's main adversary, and some analysts see the leader's push for his extradition as personal. The two were once allies who worked together on building a new political movement in Turkey.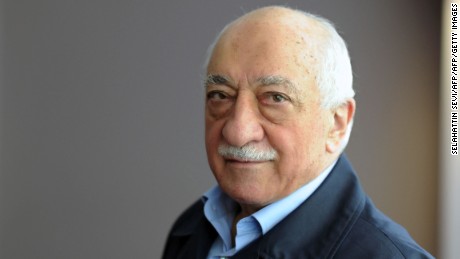 But in 2013, a broad corruption scandal — centered around a scheme designed to help Iran bypass US sanctions — led to the arrests of several ministers in Erdogan's inner circle. He was serving as prime minister at the time.Phone recordings and wiretaps were also revealed implicating Erdogan and his son, Bilal. But Erdogan claimed the recordings were both illegally obtained and doctored for political gain by Gulenists. Concerns are growing now that the US pastor, Brunson, may have been detained as a bargaining chip for Gulen's extradition, particularly after Erdogan suggested that there could possibly be an exchange of the men. "'Give us the pastor back', they say. Well you have a pastor as well. Give that one back to us, then we will give him (Brunson) back to you," Erdogan said in a televised speech two weeks ago. On Thursday, Erdogan said blatantly that Brunson had links to the Gulen movement.Bass said on Wednesday that the US had seen no evidence that the charges have any merit. "And he appears to be being held simply because he's an American citizen who as a man of faith was in contact with a range of people in this country who he was trying to help, in keeping with his faith."
Kurdish fighters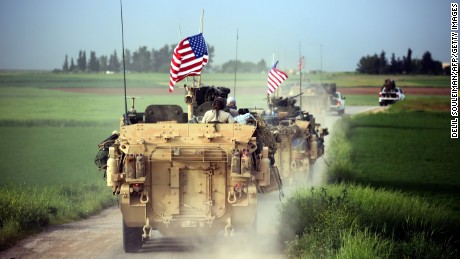 The US has supported and armed an alliance of rebel fights, the Syrian Democratic Forces, in its effort to eradicate ISIS. The People's Protection Units (YPG) is a Kurdish faction that makes up the backbone of that alliance.Turkey is opposed to the US' support for the YPG and is anxious that the Kurds may gain swathes of territory in Syria near its border if ISIS is defeated.US Ambassador Bass reaffirmed Wednesday that the US did not support the establishment of an official Kurdish state."The United States government does not support an independent Kurdistan. It does not support the creation of a 'Kurdish Quarter.' It does not support changes to Turkey's sovereignty or territorial integrity. And none of its current policies or actions in this region are designed to bring about any of those things. Full stop."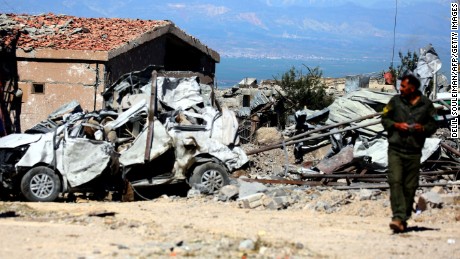 Erdogan replied on Thursday in anger.He said the US had given weapons "for free to a terror organization.""Why? In order to encircle us from the south."The YPG is the Syrian offshoot of the Kurdistan Workers' Party (PKK), which both Turkey and the US consider a terrorist organization. Despite its connections to the PKK, the US sees the YPG as the most reliable and crucial local force fighting against ISIS.But the complaints go both ways.Washington has sent Ankara sharp warnings when Turkish air raids have killed Kurdish fighters aligned with the US, in both Syria and Iraq.
Erdogan's bodyguards
The scenes of Erdogan's bodyguards beating up protesters outside the Turkish ambassador's residence in Washington are unforgettable. Captured on camera, the bodyguards were seen kicking and punching protesters, in a bloody brawl that put nine people in hospital.Nineteen bodyguards have been indicted by a grand jury for assault.The US state department condemned the bodyguards' actions and communicated their concern "in the strongest possible terms.""Violence is never an appropriate response to free speech, and we support the rights of people everywhere to free expression and peaceful protest," the statement said.The Turkish government says that the US did not adequately ensure Erdogan's safety and that the protestors were provoking other pro-Turkey demonstrators outside the residence.
Gold-for-oil scandal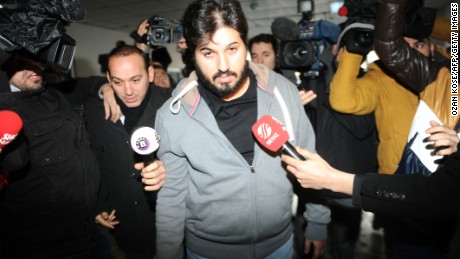 The Turkish government wants the US to return Reza Zarrab, a Turkish-Iranian businessman in Erdogan's inner circle, who was arrested in Miami last year in connection with a scheme that helped Iran avoid US sanctions.An investigation found that Turkey was exporting large amounts of gold to Tehran in return for oil and gas, in what became know and the gold-for-oil barter system. Zarrab is being tried in a New York court for his role in "in hundreds of millions of dollars of transactions on behalf of the government of Iran and Iranian entities," according to a Justice Department statement.A probe into the case in Turkey that started in 2013 was shut down after police and prosecutors in charge of it were accused of being Gulen supporters. One of Erdogan's ministers at the time, Zafer Caglayan, is among several people who are the subject of arrest warrants in the US in connection with the case. Erdogan loyalists view the Zarrab case being tried in New York as a political move against the President and his party.
Original Article
[contf] [contfnew]
[contfnewc] [contfnewc]