By Nasser Abu Bakr
Palestinian leaders were seeking on Sunday to rally diplomatic support to persuade US President Donald Trump not to recognise Jerusalem as Israel's capital after suggestions that he planned to do so.
Palestinian President Mahmud Abbas was holding a series of phone calls with world leaders to "explain the dangers of any decision to move the embassy to Jerusalem or recognise it as Israel's capital", Abbas's diplomatic adviser Majdi al-Khalidi told AFP.
His calls so far have included Arab leaders, French President Emmanuel Macron and Turkish President Recep Tayyip Erdogan.
He also spoke to the leader of rival Palestinian faction Hamas, with the two sides agreeing to stage protests on Wednesday, a Hamas statement said.
Erdogan told Abbas that an independent Palestinian state must have East Jerusalem as its capital, Turkish state-run Anadolu news agency reported.
East #Jerusalem 'Must Be Recognized as Capital of Independent #Palestine,' Insists PA https://t.co/GjrXWJfAD3 via @PalestineChronpic.twitter.com/9I8VOkEYJz

— Palestine Chronicle (@PalestineChron) December 3, 2017
Abbas was also said to be seeking meetings of the Organisation of Islamic Cooperation and the Arab League to discuss the issue.
Saeb Erekat, secretary general of the Palestine Liberation Organisation, and Palestinian Authority intelligence head Majed Farraj were making contacts in Washington, Khalidi said.
He said Abbas was warning "of the consequences of taking such a decision that will threaten the political process and peacemaking efforts".
Erekat said in a statement on Sunday that such recognition would "promote international anarchy and disrespect for global institutions", while the United States would "be disqualifying itself to play any role in any initiative towards achieving a just and lasting peace".
Islamist movement Hamas, which controls the Gaza Strip, called on Saturday for a new "intifada" if Washington recognises Jerusalem as the capital of Israel or moves its embassy to the disputed city.
Abbas, Haniya speak
Abbas spoke to Hamas leader Ismail Haniya late Sunday, a Hamas statement said, with the two sides agreeing their opposition to any shift in US policy.
The rare call between the two comes as attempts at implementing a reconciliation deal have faltered in recent days.
They agreed to support marches "in every place" on Wednesday.
Trump may decide this week whether to move the American embassy in Israel to Jerusalem from Tel Aviv, a decision that would upturn long-standing policy and be at odds with other world powers.
Since 1995, it has been US law that Washington's embassy in Israel must be moved to Jerusalem from Tel Aviv, in line with Israeli government wishes. But every six months since the law was passed, a succession of US presidents has signed a waiver to hold off on a switch that would enrage Palestinians and their Arab supporters.
Trump has signed the waiver once, after vowing to Jewish-American supporters that he would be the president to finally make the switch permanent.
Palestine calls Arab League, OIC meetings on #Jerusalem

Call comes amid reports #Trump was preparing to recognize Jerusalem as Israel's capitalhttps://t.co/zbYqvpRfpxpic.twitter.com/rn2Sxr7ROb

— ANADOLU AGENCY (ENG) (@anadoluagency) December 3, 2017
The next deadline comes on Monday, and some reports in Washington suggest that Trump is planning a speech on the issue next week before Vice President Mike Pence heads to Jerusalem.
The White House has described reports that he may refuse to sign the waiver as premature – but sources told AFP they expect Trump to formally declare Jerusalem Israel's capital.
Israel occupied East Jerusalem and the West Bank in the 1967 Six-Day War. It later annexed East Jerusalem in a move never recognised by the international community.
Israel claims the entire city as its undivided capital, while the Palestinians want the eastern sector as the capital of their future state.
The traditional US position has been that Jerusalem's future status must be negotiated by the two sides.
Trump's administration has been seeking ways to restart long-stalled peace efforts between the Israelis and the Palestinians.
There have been warnings that recognising Jerusalem as Israel's capital or moving the embassy there outside of negotiations would severely harm remaining chances for a two-state solution to the conflict.
Trump warned
Later on Sunday, the Arab League chief said a decision by Trump to recognise Jerusalem as Israel's capital may boost fanaticism and violence, and not serve the peace process.
Trump's son-in-law and Middle East peace envoy Jared Kushner told the Saban Forum earlier on Sunday the president is close to a decision on whether to recognise Jerusalem as Israel's capital.
"It is unfortunate that some are insisting on carrying out this step without any regard to the dangers it carries to the stability of the Middle East and the whole world," Ahmed Abul Gheit, head of the Arab League, told reporters in Cairo.
Abul Gheit said the Arab League is closely following the issue and is in contact with the Palestinian authorities and Arab states to coordinate the Arab position if Trump takes the step.
[contf] [contfnew]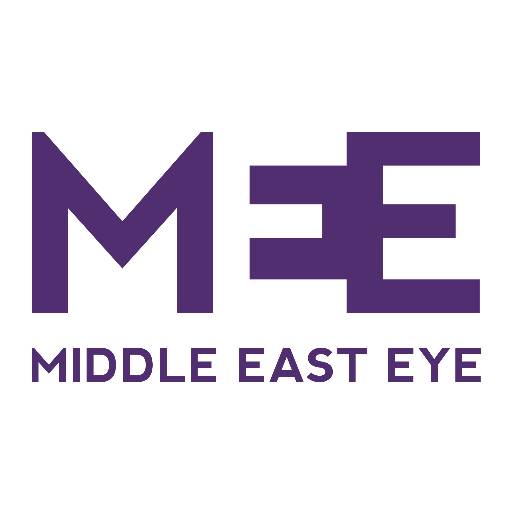 [contfnewc] [contfnewc]