Police walk past a huge message of support following the Manchester attack, outside the Manchester Arena Complex in Manchester on May 27, 2017 (AFP)
The attack on Manchester arena earlier this year might have been thwarted, a report published on Tuesday said, stating that intelligence was misinterpreted and opportunities missed.
Lessons must be learnt from a spate of attacks in the UK, Britain's former terror watchdog said, while endorsing a raft of new recommendations that security forces have said would target a growing militant threat from across the ideological spectrum.
Barrister David Anderson QC, in an official report released today, said that 126 recommendations drawn up by MI5 and Counter-Terrorism Policing in the wake of this year's militant attacks could, if properly implemented, "strengthen the hand of the security services, without compromising the strong legal and ethical framework within which they work." Many of the recommendations were not explicitly referred to in the report.
"In particular, MI5 and the police have identified the need to use data more effectively, to share knowledge more widely, to improve their own collaboration and to assess and investigate terrorist threats on a uniform basis, whatever the ideology that inspires them," said Anderson, who earlier this year stepped down as the independent reviewer of terrorism legislation.
My report on intelligence handling prior to the terrorist attacks has just been published: https://t.co/Yq9KyJWGiM.

— David Anderson QC (@bricksilk) December 5, 2017
A new computer algorithm to detect behaviour that could indicate involvement in terrorism and which will scour a list of 20,000 former suspects to spot signs of terrorist behaviour is also among the recommendations, according to the Guardian.
Anderson's report, which was commissioned by the home secretary in June, is an assessment of several internal reviews conducted by MI5 and Counter-Terrorism Policing into the handling of the intelligence prior to attacks in Manchester, Westminster, London Bridge and Finsbury Park.
Anderson spent seven weeks in total at MI5 and Scotland Yard, reviewing intelligence material and meeting with senior intelligence figures. He concluded that the reviews were conducted in a careful and trustworthy way.
However, he notes that "learning points" have emerged from the way security services handled the attacks in which three of the six attackers were on MI5 radar.
Read more ►

Manchester attack: Government 'barking up wrong tree' with Prevent
While noting that not every attack can be stopped, Anderson acknowledged that intelligence was misinterpreted and opportunities were missed when it came to the Manchester attacker Salman Abedi in particular.
Despite new intelligence emerging earlier in the year, Abedi had been on the MI5 radar as a closed "subject of interest" – investigated previously but now downgraded – at the time of the May attack that killed 22.
"On two separate occasions in the months prior to the attack, intelligence was received by MI5 whose significance was not fully appreciated at the time."
"It was assessed at the time not to be terrorism but possible non-nefarious activity or criminality on the part of Salman Abedi. In retrospect the intelligence can be seen to have been highly relevant to the planned attack."
Security forces also missed an opportunity to stop Abedi when he returned to the UK from Libya in April, said Anderson, before concluding that: "It is conceivable that the Manchester attack in particular might have been averted had the cards fallen differently."
Nine attacks thwarted
The report comes as MI5 director general revealed to the government that nine militant attacks were thwarted in 2017, and revealed the changing form of threats from militants.
"Cabinet ministers heard that while Daesh [Islamic State] had suffered major defeats in Iraq and Syria this did not mean the threat is over, rather it is spreading to new areas, including trying to encourage attacks in the UK and elsewhere via propaganda on social media," Prime Minister Theresa May's official spokesperson said.
Home Secretary Amber Rudd also underscored the continued threat from militants and said that 22 terrorist plots had been disrupted since the murder of Fusilier Lee Rigby in May 2013.
"Plots are developing more quickly from radicalisation to attack, and threats are becoming harder to detect partly due to the challenge of accessing communications that are increasingly end to end encrypted," Rudd said in a statement to parliament.
A right-wing suspect has been charged with terrorism over an attack on Finsbury Park in which one man was killed (Reuters)
"MI5 and counter-terrorism policing are running well over 500 live operations – a third up since the beginning of the year – involving roughly 3,000 'subjects of interest'. In addition, there are over 20,000 further individuals – or closed subjects of interest – who have previously been investigated, and may again pose a threat."
Anderson's report was welcomed by MI5 and the Metropolitan Police.
Andrew Parker, the director general of MI5, said in a statement that the agency was keen to squeeze "every drop of learning out of these dreadful events.
"Throughout its history, MI5 has had to adapt and change to keep pace with a fast-moving world, to stay ahead of the country's adversaries. We have done this before and continue to do it today, in response to the unprecedented threat from international terrorism.
The growth in the number of dangerous individuals who have been radicalised is a major issue for us

– Cressida Dick, Commissioner of the Metropolitan Police
"I welcome David Anderson QC's independent assurance of our reviews, and we are committed to implementing the recommendations we identified. As I said in October, we and our partner agencies used the harsh light of hindsight under independent challenge to ensure we squeezed every drop of learning out of these dreadful events.
"MI5 and our partners continue to bring the full weight of our growing capabilities to counter this new intensity of threat. Our unrelenting focus remains on doing everything in our power every day to keep the country safe."
Cressida Dick, Commissioner of the Metropolitan Police, said that "rapid progress" was needed.
"Policing and our colleagues in the fight against terrorism will continue to learn and improve. We need to make rapid progress in implementing the recommendations, many of which require new technology, better infrastructures and resources at a time when the threat from terrorism poses significant challenges for police and security services.
"The growth in the number of dangerous individuals who have been radicalised is a major issue for us. We will be redoubling our efforts in enforcement activity both to disrupt and confront the threat and to safeguard the vulnerable from radicalisation."
[contf] [contfnew]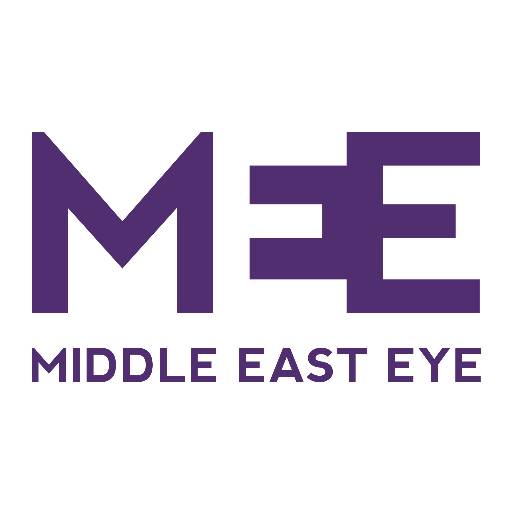 [contfnewc] [contfnewc]