Kemal Kilicdaroglu, the head of the Republican People's Party (CHP), gives a speech in Istanbul in April (AFP)
LONDON – Hundreds of members of the Turkish diaspora gathered in a north London hall on Wednesday to welcome the arrival of the leader of Turkey's main opposition party as he embarks on a UK tour in early preparation for the 2019 presidential elections.
Addressing the crowds amid chants and nationalist songs, Kemal Kilicdaroglu of the centre-left Republican People's Party (CHP) said that democracy in Turkey was at stake as he called on his supporters abroad to remain committed to their motherland and its future.
"We will bring back democracy to our country and to our children and their future. We will work to bring back freedoms of speech and press and help the elected members of parliament who are in jail return to their homes," he said.
While his speech centred on domestic affairs, women's rights and social equality in Turkey, Kilidaroglu also condemned US President Donald Trump's decision to recognise Jerusalem as the capital of Israel only hours earlier.
'We will bring back democracy to our country and to our children and their future'

– Kemal Kilicdaroglu, CHP leader
The meeting with his supporters launches a three-day tour for Kilidaroglu and a number of CHP parliamentary members in London where they will meet political figures, think-tanks and business investors to lobby support for the party and garner wider public appeal.
Kilicdaroglu reportedly met UK Foreign and Office minister Alan Duncan earlier on Wednesday and is due to meet Labour Party leader Jeremy Corbyn later on Thursday.
Supporters of Turkey's Republican People's Party await arrival of party leader Kemal Kilicdaroglu in north London Hall on 6 December (Arwa Ibrahim/MEE)
Details of the private meetings between the political leaders have been withheld from the press. Hassan Dikme, chairman of CHP office in England, told MEE that the visit aims to facilitate several meetings between the CHP and UK counterparts to discuss the situation in Turkey.
"We are concerned about Turkish democracy, the status of the judiciary and the economy as well as issues related to terrorism in Turkey. These are all issues we are going to discuss with various groups here," said Dikme.
Winning the elections
According to Nihat Oymak, chairman of the CHP office in Scotland, the main purpose of Kilidaroglu's visit to "explain to our electorate [in the UK] what should be done in preparation for the elections in 2019 as this visit is part of our campaigning and efforts to win these elections".
Oymak said that the meeting with Jeremy Corbyn will be a chance for the two leaders to exchange ideas about the upcoming elections in their respective countries.
'Since Corbyn and Kilidaroglu have similar ideologies they can exchanges ideas about how to win the elections'

– Nihat Oymak, CHP representative in Scotland
"We consider the Labour Party and the Republican People's Party as sister parties because we share similar political ideologies and stances on democracy, socialism and human rights," explained Oymak.
"Since Corbyn and Kilidaroglu have similar ideologies they can exchanges ideas about how to win the elections," he added.
Kilicdaroglu, who has led the party since 2010, embarked on a process to reform the party to appeal to a wider public earlier this year.
During a June meeting attended by 50 CHP representatives from 25 different countries, he instructed his party's overseas organisations to intensify their campaigning efforts "as if the elections will be held tomorrow".
"We have to start working as if there will be an election tomorrow. Reach out to the electorate and convince them," Kilicdaroglu told the CHP's overseas representatives. "We will appeal to the European Court of Human Rights [ECHR]. We all have to prepare for the 2019 presidential elections together."
The CHP's work to gain more public support has intensified since the April 2017 referendum which saw President Recep Tayyip Erdogan boost his position as the country voted for a mandate to vastly expand presidential powers.
Read more ►
The No campaign that the CHP spearheaded during the April referendum was deemed a relative success despite losing out, as it brought together leftists, rightists, secularists and conservatives dismayed by what they perceive as the growing authoritarian tendencies exhibited by the government.
As part of these efforts, Kilidaroglu led a 430-kilometre Justice March from Ankara to Istanbul which culminated in a rally on 9 July attended by thousands of supporters, where he vowed to bring democracy back to Turkey.
According to Oymak, Kilidaroglu's UK tour was preceded by a visit to France a couple of weeks ago. He is also scheduled meet political figures and supporters in Germany later this month.

Kilicdaroglu takes part in the Loyalty March for 57th Regiment during his party's Justice Congress in August (AFP)
Tensions resurface
Although tensions between Kilicdaroglu and Erdogan have peaked over recent weeks, Kilidaroglu only referred to the issue in covert terms, choosing instead to focus on cheering on his supporters.
"They [the government] are threatening us and complaining to the prosecutor's office, but we will bring you [the Turkish people] democracy regardless of what they you do," he said during his address hitting out at the government after Turkey's chief public prosecutor launched a criminal investigation into the CHP leader over allegedly "insulting the president" only a few hours earlier.
The prosecutor's investigation came after Erdogan filed a criminal complaint against Kilicdaroglu over his 5 December speech where he accused Erdogan of "covering up" the initial investigation into Turkish-Iranian businessman Reza Zarrab and his relations with former Justice and Development Party (AKP) ministers and politicians.
When asked about whether Kilicdaroglu will be discussing this issue with political leaders and think-tanks during his trip, Dikme told MEE: "Of course, the Zarrab case and others are very important issues that we will be addressing during our meetings."

Turkish President Recep Tayyip Erdogan (Reuters)
Last month, Kilidaroglu accused Erdogan's family of funnelling millions of dollars into offshore bank accounts in the Isle of Man and said that he had the bank records to prove his claims.
In a speech to party MPs, the opposition leader read a list of names of close Erdogan relatives and associates detailing the alleged dates of multi-million-dollar transfers to banks on the British dependency island.
A lawyer for the Erdogan family denied the claims and said the documents were fake. The Turkish president has previously accused Kilicdaroglu of lying and launched a lawsuit seeking damages for defamation over similar allegations a week earlier.
[contf] [contfnew]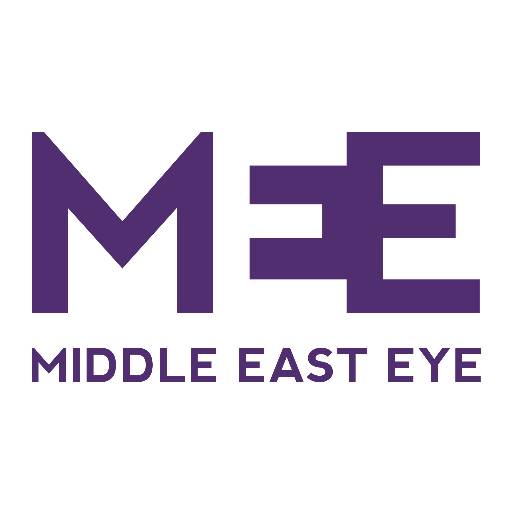 [contfnewc] [contfnewc]