A man raises the Israeli flag as others raise the flag of Iraqi Kurdistan during a demonstration outside the UN Office in Erbil this October (AFP)
ISTANBUL, Turkey – The silence from Iraqi Kurdistan this week over the American president's decision to relocate the US embassy to the divided city of Jerusalem was deafening.
The diplomatic hush was only amplified as, one by one, all of the neighbours of northern Iraq's Kurdistan regional government vociferously condemned the move.
It's a silence that could come back to haunt Iraqi Kurdish decision makers in the longer term.
As a still emerging autonomous region, we shouldn't be dictated to and allowed to reach our own decisions in our own time

– Aydin Maruf, Iraqi Turkmen Front MP in Kurdistan regional parliament
Regional opposition to President Donald Trump's decision was not entirely on religious grounds.
The reaction in Turkey – which still remains the most democratic and diverse of Iraqi Kurdistan's neighbours – was proof that it was not just Islamists railing against the decision.
The Turkish Communist Party (TKP), the secular Republican People's Party (CHP), and other groupings that are not religiously oriented were swift and strong in their condemnation of the US administration's decision.
Ethnicity didn't play a role in motivating the regional condemnation of Trump's moveeither. Again in Turkey, the left-leaning and pro-Kurdish Peoples' Democratic Party (HDP) – the majority of whose members are Kurdish – unequivocally slammed the move, despite placing itself in the same ranks as the ruling AKP party which has strived to crush it.
The Kurdistan Regional Government's (KRG) department of foreign relations did not respond to Middle East Eye's request for comment on the developments.
So what is behind the Iraqi Kurdish silence? Theories range from political expedience to historical apathy and even enmity towards Arabs and their causes.
A planned silence?
Kamuran Mentik, a professor at Erbil Salahaddin University's political sciences faculty, told MEE that the KRG's silence was part of a bigger regional arrangement and not necessarily to the benefit of the Kurds.
"I think a bigger regional deal lies behind all this. The Israeli prime minister becoming the first to endorse the September referendum and its result was not a coincidence and not for free. This silence now must have been planned and arranged between the United States, Israel and the KRG before," said Mentik.
Israel was the only country to openly back the Kurdish referendum. It perhaps sees the Kurds of northern Iraq as an asset to use against the Tehran regime right on its border – and maybe too as a potential instrument to wield against the Turkish government with whom relations have drastically deteriorated since 2010.
Iraqi Kurds celebrate in Kirkuk on 25 September 2017 following the referendum on independence (AFP)
For years, there have been whispers in Iranian, Turkish, Iraqi and Syrian political circlesand media reports – rarely verified – of Israeli special forces and Mossad agents training and equipping Kurdish peshmerga troops.
This silence now in favour of the state of Israel will only provide further evidence to those circles of collusion between the two.
But, said Mentik, it doesn't mean that all Iraqi Kurds feel this way.
"It is the Barzani family and its Kurdistan Democratic Party (KDP) that has close and historical ties with Israel. The other Kurdish parties are not necessarily happy with the Jerusalem move," said Mentik.
New world order
Aydin Maruf, a lawmaker representing Erbil in the Kurdistan regional parliament for the Iraqi Turkmen Front political movement, told MEE that KRG's silence was not ideal, but agreed that it did not in any way mean that Iraqi Kurds endorse Israel or the US move.
"All parts of society here, Turkmen, Arab, Kurd are furious at what has happened. Even though nothing has been said regionally, the central government's remarks include us as well," said Maruf, referring to Baghdad's condemnation of Trump's move. "I hope the Kurdistan regional parliament will also make a statement in the coming days."
'The 20th century is full of examples of American betrayal of the Kurds. It won't help the Kurds now to rely on American and Israeli promises either'

– Kamuran Mentik, Erbil Salahaddin University political science professor
The US, despite its opposition to the Kurdish independence referendum in September, remains the biggest hope and ally for Iraqi Kurds for their secession from Iraq.
However, US support, although vital, might not be readily available as a new complex set of dynamics takes hold in the region.
It has also been suggested that Trump would not have taken his Jerusalem decision without regional backing; and the crucial support appears to have come from Saudi Arabia's Crown Prince Mohammed bin Salman (MBS).
Bin Salman sees Iran as the primary threat and is particularly vexed by the grip Tehran seems to have over Iraq's central government. He is likely to push hard for the US to use all its influence to sway Baghdad away from Iran. In turn, this could mean considerably reduced US support for the Kurds in Iraq's north.

Trump and MBS speak to the media in the Oval Office at the White House in March (AFP)
According to Mentik, the Kurds would be better off seeking solid partnerships with their neighbours as a new regional and world order takes shape.
"The 20th century is full of examples of American betrayal of the Kurds. It won't help the Kurds now to rely on American and Israeli promises either. The Kurds should not overlook working with the Russian-Turkish-Iranian bloc either," said Mentik.
'We shouldn't be dictated to'
On Thursday, Turkish Prime Minister Binali Yildirim was quick to draw a parallel between Trump's decision and the September referendum in Iraqi Kurdistan.
Yildirim told journalists Trump's decision had as much validity as northern Iraq's "constitutionally illegal" referendum.
It was a referendum that pushed three bickering neighbours – Turkey, Iran and Iraq – to join forces and place Iraqi Kurdistan under a stranglehold.
The same three countries now hold a similar position on Trump's Jerusalem decision and none is likely to seethe KRG's silence as insignificant or non-threatening as a regional reshaping is underway.
READ MORE►

Tens of thousands protest across the globe against Trump's Jerusalem decision
Maruf said there was no reason for neighbouring states to view the KRG with suspicion.
"The statement from the Iraqi president and Baghdad is on behalf of all Iraqis, including us in northern Iraq. Our region is Muslim too and Jerusalem is a Muslim issue, not a local one," he said.
"But as a still emerging autonomous region, we shouldn't be dictated to and allowed to reach our own decisions in our own time."
[contf] [contfnew]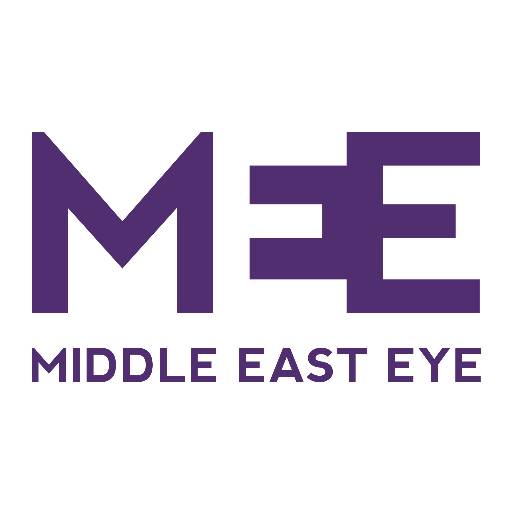 [contfnewc] [contfnewc]
The post ANALYSIS: Why Iraqi Kurds have been silent on Trump's Jerusalem move appeared first on News Wire Now.