Tens of thousands of people across the world are protesting against US President Donald Trump's decision to move the US embassy in Israel from Tel Aviv to Jerusalem.
In Malaysia, some 5,000 people demonstrated marched to the US embassy, chanting and waving banners that read "Hands off Jerusalem" and "Down USA President Trump".
The protesters in Kuala Lumpur were led by Khairy Jamaluddin, the sports minister and head of ruling party United Malays National Organisation's youth wing, who accused of Trump of having made "an illegal announcement".
This insensitive action will inflame the hearts of Muslims worldwide

– Mohamad Rasul, Malaysian train driver
"What you did is against international law – Muslims cannot accept your action," he said in a speech to the crowd during the hour-long protest.
Mohamad Rasul, a 51-year-old train driver taking part in the demonstration, described Trump's move as "a slap in the face for Muslims.
"This insensitive action will inflame the hearts of Muslims worldwide."
In neighbouring Indonesia, the world's most populous Muslim-majority country, several hundred people demonstrated outside the US embassy in the capital Jakarta, carrying placards that said "No to Trump" and unfurling a large Palestinian flag.
A Syrian girl holds a banner that reads in Arabic: "Armed struggle is the only way to liberate Palestine" during a protest after Friday prayers outside the mausoleum of Sayyida Zeinab in Damascus on December (AF
In another war-torn country, thousands of Yemeni rebel supporters rallied in Sanaa under the banner "Jerusalem is the capital of Palestine".
"This case belongs to all Muslims and no one has the right to sell it out," Mohammed Ali al-Houthi, a Houthi rebel leader, shouted to the crowd.
"Jerusalem is ours and Jerusalem belongs to the Arabs," hundreds of Iraqi demonstrators chanted in the Sadr City district of Baghdad, where Israeli and American flags were also torched.
"Death to America! Death to Israel!" was the rallying cry as thousands demonstrated in Tehran and other Iranian cities. Several banners read: "We will stand tall until the destruction of Israel."
Across Afghanistan as well, thousands protested Trump's Wednesday announcement, as clashes erupted in the West Bank and Gaza.
Around 1,000 protested in Kabul; over 2,500 in the western city of Herat, and roughly 500 in Kunduz, in the northeast, according to AFP.
Some burnt effigies of Trump, as well as American and Israeli flags, in Kabul, and a few dozen tried to reach the heavily barricaded US embassy, but were soon pushed back by Afghan security forces.
#Bangladesh Muslims protest #US decision to recognize #Jerusalem as #Israel's capitalhttps://t.co/Rmvg7Pr4vcpic.twitter.com/FUvPE9Tnn4

— Yeni Şafak English (@yenisafakEN) December 8, 2017
Local media also reported protests in Bangladesh, Pakistan and India.
Closer to home, thousands marched in Damascus, Syria; the southern city of Sidon, near the border with Israel, in Lebanon; Amman, in Jordan; Basra in Iraq; Cairo, in Egypt; Mogadishu, the capital of Somalia; Tunis, the capital of Tunisia, and cities across Turkey.
Large protest in Istanbul today against Trump's Jerusalem decision pic.twitter.com/CkmdKG2Jsi

— Middle East Eye (@MiddleEastEye) December 8, 2017
In the capital of Iran, protesters also took to the streets after Friday prayers, calling for "death" to Israel and the United States and burning their flags.
Ayatollah Ahmad Khatami, an ultra-conservative and a key leader of the main weekly Muslim prayers, said Trump had drawn a line on years of peace efforts by recognising Jerusalem as Israel's capital.
He urged the need for a new uprising against Israel.
[Trump] proved that the cure for the issue of Palestine is only, only, an intifada

– Ayatollah Ahmad Khatami, Iranian imam
"He proved that the cure for the issue of Palestine is only, only, an intifada (uprising)," Khatami, who was appointed by Iranian supreme leader Ali Khamenei, said in his sermon at Mosalla, Tehran's largest mosque.
"Only intifadas can turn day into a dark night for the Zionist regime," he said.
He urged the Palestinian people to rise and "rage against this occupying regime".
"Any damage that you can incur to this occupying and criminal regime will mean you have taken a step towards pleasing God," he said.
[contf] [contfnew]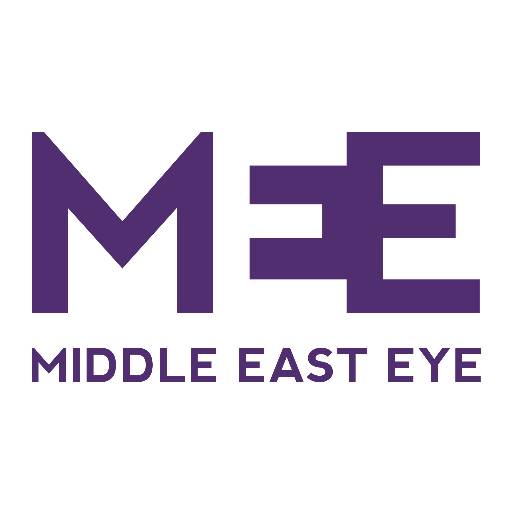 [contfnewc] [contfnewc]
The post Tens of thousands protest across the globe against Trump's Jerusalem decision appeared first on News Wire Now.