Count me among those who aren't entirely convinced that US President Donald Trump's decision to recognise Jerusalem as the Israeli capital represents a serious "upending" of longstanding US policy in the Middle East. If anything, Trump's Wednesday proclamation represents a fulfillment of a longstanding US promise to Israel.
It's true that, prior to Trump, recent US presidents have (wisely) opted against formally recognising Jerusalem as the Israeli capital and moving the US Embassy there.
But the overly simplistic notion that Trump has fundamentally reordered US policy serves to both obfuscate important political realities and, significantly, let previous American administrations off the hook.
READ MORE►
A natural byproduct
While it's fair to say that Trump's decision represents an irresponsible, unwise escalation, it's also misleading to consider it a complete policy reversal.
For many years, the US Congress and a succession of American presidents have repeatedly promised Israel – and America's pro-Israel lobby, which exerts massive, disproportionate influence in Washington – that the US would recognise Jerusalem as the undivided Israeli capital.
More importantly, US policy has, in effect, treated Jerusalem as an Israeli zone. Seen against this larger context, then, Trump's decision is a natural byproduct of decades of US posturing.
Both chambers of the US Congress voted overwhelmingly in 1995 for the Jerusalem Embassy Act, which promised Jerusalem to Israel. In order to preserve regional stability, however, US presidents have signed biannual waivers to delay the relocation of the US Embassy from Tel Aviv to Jerusalem.
[Interestingly, and in an indication that no move of the American Embassy is immanent, Trump also signed the waiver on Wednesday.]
Moreover, US Presidents Barack Obama, George W. Bush, and Bill Clinton, all made a point of promising Jerusalem to the Israelis during their presidential campaigns. As candidate for president in 1992, Clinton said he intended to "support Jerusalem as the capital of the state of Israel".
In 2000, candidate Bush said he would "move the United States ambassador" to Jerusalem, the city "Israel has chosen as its capital".
In 2008, Obama repeated the same promise several times, including when he said that "Jerusalem will remain the capital of Israel, and it must remain undivided". He also asserted, "I will continue to say that Jerusalem is the capital of Israel. I have said that before and I will say it again".

Photo: US President Barack Obama speaks to Israeli Prime Minister Benjamin Netanyahu during the burial ceremony of former Israeli president Shimon Peres at Mount Herzl Cemetery in Jerusalem on 30 September 2016 (AFP)
Disdain for rule of law
Under international law, Israel doesn't have any legitimate claim to even one inch of Jerusalem. The statements made by Obama, Bush, and Clinton – and also Trump's Wednesday declaration – show brazen disdain for the rule of law. Israel occupied East Jerusalem in 1967 and annexed it in 1980.
Today, it is under complete Israeli authority.
Importantly, Trump's move can also be seen as a formal, official recognition of actual US policy, which has, at least in some ways, effectively treated Jerusalem as the Israeli capital. It is telling that Obama's campaign statement, quoted above, said that Jerusalem "will remain" the Israeli capital.
Official US policy has often treated occupied Palestinian territory, including the West Bank, which includes East Jerusalem, as part of Israel proper. For example, the US tacitly backs illegal Israeli settlement expansion in the West Bank, in part by routinely voting against United Nations resolutions condemning illegal settlements and effectively opposing the two-state solution.
READ MORE ►

Trump's Jerusalem announcement? It just puts the finishing touches to an Israeli victory
Under recent presidents – including Clinton, Bush, and Obama – Israeli settlements have expanded manifold. Although official US statements have criticised settlements, US policy has encouraged expansion. [The Obama administration even took the unusual step – for years, in fact – of generally refusing to call the settlements "illegal", in spite of their obvious illegality under international law.]
United Nations member states vote annually on the "peaceful settlement of the question of Palestine", a resolution which outlines the international consensus for a two-state solution. The United States is consistently one of the only member states to oppose the resolution.
In the year 2000, the vote was 149 to 2, with most of the world on one side, and Israel and the United States on the other.
In 2012, the vote was 163 to 6, with only the US, Israel, the Marshall Islands, Micronesia, Palau, and Canada voting against the resolution. In 2016, the vote was 153 to 7.
Similar voting numbers are recorded every year.

US President Donald Trump (L) and Israel's Prime Minister Benjamin Netanyahu shake hands after delivering a speech at the Israel Museum in Jerusalem on 23 May 2017 (AFP)
Gravity of Trump's decision
What's more, the US was the only nation out of the 15-member UN Security Council to vote against a December 2016 resolution criticising illegal Israeli settlements in the West Bank. To add insult to injury, nearly all House Republicans and – importantly – most Democrats voted in favor of a January 2017 congressional resolution rebuking the UN for condemning illegal Israeli settlements in the first place.
Additionally, the US consistently opposes other UN resolutions condemning Israeli expansionism. As scholar Stephen Zunes wrote, "under U.N. Security Council Resolutions 446, 452, 465 and 471, Israel is explicitly required to withdraw from … settlements, but successive Democratic and Republican administrations – with support of congressional leaders of both parties – have blocked the United Nations from enforcing these resolutions".
READ MORE►
The US has also propped up the Palestinian Authority, obstructed peace negotiations at Camp David, Taba and Oslo by adopting extreme pro-Israel positions that stand in contradiction to international law, and turned a blind eye to violent Israeli atrocities, including war crimes and likely crimes against humanity.
The Obama administration permitted assaults against Gaza in 2012 and 2014, which included the bombings of thousands of civilian homes and several UN shelters.
None of this should diminish the gravity of Trump's decision, which could have calamitous and far-reaching political consequences. Israel has already used this week's political theatre as a pretext for another aerial attack on Gaza.
Nor should my larger point about the historical US policy record distract from the fact that Trump, in only eleven months, has established himself as perhaps the most dangerous and destructive US president in modern history.
The point, rather, is to demonstrate the extent to which Trump's move acts as an extension of historical US policy, and the fulfillment of a longstanding promise.
It would be a mistake to let the American political establishment completely off the hook for their historical neglect of both the rule of law and basic Palestinian rights.
-Dr. Mohamad Elmasry is an Associate Professor of Media and Cultural Studies at the Doha Institute for Graduate Studies and an Assistant Professor in the Department of Communications at the University of North Alabama.
The views expressed in this article belong to the author and do not necessarily reflect the editorial policy of Middle East Eye.
Photo: Muslim worshippers protest in front of the White House following President Donald Trump's declaration of Jerusalem as Israel's capital (AFP)
[contf] [contfnew]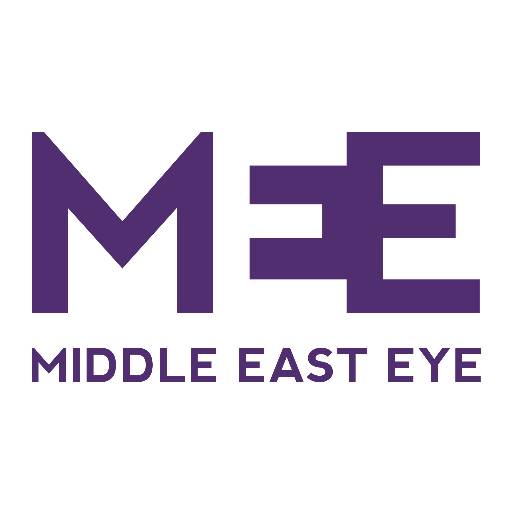 [contfnewc] [contfnewc]
The post It is naive to think that Trump has fundamentally reordered US policy in the Middle East appeared first on News Wire Now.