BAGHDAD – They heeded a Shia leader's call-to-arms, were equipped and trained by Iran's elite military and were forged in the crucibles of war against the Islamic State.
In little more three years the Hashd al-Shaabi, or Popular Mobilisation Units, have risen from disparate alliance of volunteer militias to become a battle-tested force in Iraq.
We see our role as complimentary to the Iraqi army role… They can't fight without us and we can't fight without them

– Abu Mahdi al-Muhandis, Hashd leader
And despite the apparent end of the war against IS in Iraq, they are resisting pressure from the West and other Iraqi politicians to disband – the group's leaders insist they are here to stay.
"We need this force and insist on maintaining it to eradicate and destroy terrorism in Iraq," said Abu Mahdi al-Muhandis, the deputy commander of Iraq's Hashd al-Shaabi forces.
"The future of the Hashd is to defend Iraq. We need military forces that have this experience of battling terrorists and any international threats, and Iraq must maintain enough force."
Fighters from the Hashd al-Shaabi (Reuters)
Hashd al-Shaabi fighters have bolstered the Iraqi military since mid-2014, volunteering to fight on front lines against IS at a point when the Iraqi army was in a state of collapse.
Three days after the fall of Mosul to IS, Ali al-Sistani – Iraq's highest Shia religious authority – issued a call-to-arms fatwa, pronounced at the Holy Shrine of Imam Hussein in Karbala, calling on any Iraqi man – regardless of faith – who was able to carry a weapon, to volunteer to defend his country and its citizens against IS.
The Hashd al-Shaabi's reputation now precedes them. They are feared by IS, disliked by Iraqi Kurdish peshmerga – who perceived them as a threat long before the Kurdish region's ill-fated bid for independence – and, across much of the rest of the country, they are widely credited with having played a critical role in saving Iraq from IS.
Although Iraq now has a range of battle-hardened security forces, the Hashd has proved to be the stand-out success story, rising from assorted pre-existing militias and groups of volunteers in mismatched uniforms to a credible military force, whose fighters have honed their skills on some of the most dangerous battlefields of the 21st century.
"We see our role as complimentary to the Iraqi army role," explained Muhandis.
"They can't fight without us and we can't fight without them."
He said the Hashd al-Shaabi's non-military units, including engineering, communications, and an intelligence apparatus he claimed was the best in Iraq, also had an important role to play in helping rebuild the country.
The considerable power of the Hashd has unnerved Western governments, however. Despite being part of the country's official military since November 2016, the US is ramping up pressure for it to be disbanded.

Hawija on October 5, 2017 (AFP)
Last month a US senator introduced a bill to designate two Hashd brigades – Asaib Ahl al-Haq and Harakat Hezballah al-Nujaba – as terrorist organisations. The leader of the latter, Akram al-Kaabi, was already designated as such in 2008.
Hadi al-Amri, the leader of the Badr Brigade, one of the Iraq's longstanding militias and now part of the Hashd, accused the US of double standards.
"The US says it is essential for American forces to stay in Iraq, while saying the Hashd is not necessary. These double-standards have to end," he said.
"Now we are living in the last days of Daesh but we still have a big responsibility and it would be a risk to think victory against Daesh is the end of story."
Iranian support
Since its formation, the Hashd have primarily relied on support, including weapons, ammunition and training, from Iran.
Muhandis said Iran was the only country which offered his men support in the wake of Mosul's fall to IS in 2014.
"Not one single bullet" came from the US during the first six months of IS's so-called caliphate in Iraq, said Muhandis. Later, the Americans decided to instead supply and train the Peshmerga and Iraq's demoralised regular armed forces.
"Hashd al-Shaabi is not a vetted portion of the Iraqi security forces and thus receives no US equipment or training," the US-led coalition media office told MEE.

An unarmed Shia sheikh walks through the desert, advancing with Hashd soldiers towards IS-occupied Tal Afar airport (MEE/Tom Westcott)
"Iraqi security forces units who receive Iraq train-and-equip fund assistance are strictly vetted…for associations with terrorist organisations and/or the government of Iran. Some Iraqi units have been restricted from receiving assistance because their commanders didn't pass vetting."
A number of Hashd brigades and senior commanders including Muhandis, who is also designated a terrorist by the US, also played a key role in resisting America's occupation of Iraq.
Hashd beginnings
Already controlling much of the country's restive Anbar province, in June 2014 IS swept across northern and central Iraq and seized control of Mosul, prompting terrified Iraqi soldiers to down arms, swap uniforms for civilian attire and flee. Meeting little resistance, in just over a week IS had expanded its control to almost a third of Iraq and – just 30 km from Baghdad – was closing in on the capital.
After Sistani's fatwa, local government and military offices were inundated with tens of thousands of civilian volunteers, including doctors, engineers and journalists, as well as existing military personnel, some of whom quit their official army roles to volunteer.
With existing military apparatus unable to absorb such large numbers, many volunteers were distributed among independent militias who had also responded to the fatwa. The former Iraqi prime minister, Nouri al-Maliki, established an umbrella organisation – the Hashd al-Shaabi – which would be able to coordinate between such groups, organising logistics and support.
"People listened carefully to Sayyed Sistani and the response was huge. They put on any military clothes they had, took their own weapons, went straight to the edge of IS-occupied territory and prepared to start fighting," recalled Hashd media team member, Karrar Hazam.
Read more ►

Sadr calls for Hashd al-Shaabi to disarm and not stand in elections
"The situation in Iraq was terrible – the army was collapsing, politicians had fled the country with their families and every day we helplessly watched footage on TV of IS destroying buildings, massacring the army and persecuting Christians and Yazidis."
"The fatwa actually came as a huge relief and inspired people to gather their courage to start fighting IS. Overnight, the atmosphere in Iraq changed from one of fear and despair to one of hope and determination."
While the forces are predominantly Shia, the force has separate battalions of Sunni Muslims, Turkmen and Christians. According to the head of Hashd media team Muhunnad Najam al-Aqabi, the 140,000-strong force currently includes 34,000 Sunni fighters and about 10,000 from Iraq's minority faiths, including Christians, Shabaks and Yazidis.
It also welcomed Sunni fighters from areas which were not just IS strongholds but which had fostered a large al-Qaeda presence for over a decade.
"The Hashd was the only organisation who really gave Sunni Iraqis the opportunity to fight IS," said the head of the Hashd's Sunni Salahadin Brigade, Yazan al-Jiboury.
"One of the most important victories of the Hashd has been to unify Iraq, irrespective of sect, ethnicity or religion."

Hashd forces prepare to advance towards the desert city of Hatra (MEE/Tom Westcott)
The Hashd has the idiosyncrasy of effectively being a voluntary force. Its fighters receive a token sum of less than $500 per month (although the Iraqi government has just voted in favour of a new law to raise the current wages) in stark contrast to the country's other armed forces, whose monthly wages range from about $1,000 to $2,000.
Most Hashd fighters view their role as a dual one of national duty and holy jihad against a terrorist group that threatened their country and its people.
"Jihad is a sacred concept which IS took advantage of. They have given the world a terrible image of jihad, Muslims and Islam," said Sheikh Alaa al-Shabaki al-Mosuli, carrying a Kalashnikov on the frontline of an offensive to retake the historic desert town of Hatra earlier this year.
One of about 10 sheikhs fighting at Hatra, he said the religious men had taken up arms only to help bring peace to Iraq.
"Our jihad is to protect our country and our innocent people and to defend humanity," he said. "If IS had not been pushed back by our jihad, they would be in control of much larger areas and have killed many more innocent people."
Rights abuses
Much of the negative media portrayal of Hashd forces has centred on accusations that members have carried out sectarian-related human rights abuses.
In particular, these have been levelled at units of "local Hashd" which, although affiliated to the umbrella group, have sometimes acted independently after the liberation of towns formerly controlled by IS.
"We are not angels – there are no angels on the ground – and we have made some mistakes," said Aqabi. "Some of our personnel have made mistakes. But 95 percent of reports about violations committed by the Hashd al-Shaabi are not true.
"Our mistakes have been simple ones that could happen anywhere. The US army is considered one of the best in the world … but, despite this, after they came to Iraq in 2003 there were hundreds of reports, and evidence on video, charting violations against civilians.
"The Hashd al-Shaabi are a new force and we are improving and correcting our mistakes but, at the same time, we are fighting one of the nastiest enemies in the world. Whatever mistakes we have made, just compare us to IS, who slaughtered people, enslaved women, and burned churches and mosques."
Almost none of Iraq's military forces have a clean record when it comes to human rights, especially after Iraq's nine-month battle to liberate Mosul, during which multiple reports surfaced about abuses carried out by the federal police, special forces units and the Iraqi army.
Kurdish peshmerga forces have also been accused of sectarian abuses, including the demolition of Arab, Turkman and Yazidi homes in territories they helped liberate from IS.
In downtown Fallujah in early November, 22-year-old Mohammed Bassem approached a group of local officials to make a complaint about Iraq's national police who, he said, were treating local residents with disrespect, labouring under a long-held idea in the country that Fallujah was a breeding ground for terrorists.

Hashd al-Shaabi forces singing and dancing in downtime near one frontline against IS (MEE/Tom Westcott)
"The national police haven't been treating us with humanity," he said. "They are not like the Hashd. You know, we really expected the Hashd to treat us in a bad and criminal way but, after liberation, we found them to be very nice and helpful, and they have also provided us with a lot of services.
"All this bad stuff about the Hashd was just media propaganda. I have not heard of anyone locally having problems with the Hashd.
"The only problems we've had here are with Iraq's national police."
Muhandis said America never believed that a powerful local volunteer force could emerge in Iraq to battle and destroy IS.
But, more than three years after its establishment and after considerable sacrifice – Hashd spokesman Ahmed al-Asadi told MEE that 7,678 Hashd fighters had been killed and more than 14,000 injured – that is exactly what the force has become, with its leaders said to be among the most powerful men in Iraq.
While the force remains under control of the Iraqi government, headed by Prime Minister Haidar al-Abadi as its commander in chief, it seems unlikely that the position of the Hashd in Iraq will be undermined by external influences.
[contf] [contfnew]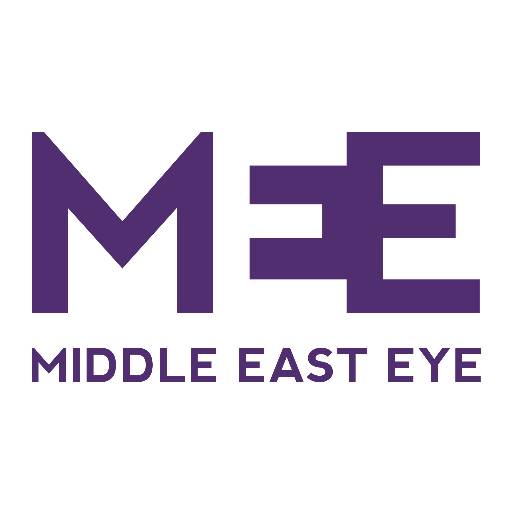 [contfnewc] [contfnewc]
The post 'They can't fight without us': Iraq's Shia-led groups refuse to down weapons appeared first on News Wire Now.