The group of mostly Muslim leaders had called an extraordinary meeting in Istanbul to discuss US President Donald Trump's controversial recognition of Jerusalem as Israel's capital last week. Trump also announced that the US Embassy would be relocated from Tel Aviv to the holy city. On Wednesday the OIC rejected Trump's move as "null and void" and said the President's "dangerous declaration" marked the US withdrawal from the Israeli-Palestinian peace process. Turkish President Recep Tayyip Erdogan declared that a "new alliance" had been formed in opposition to Trump's Jerusalem declaration, which he described as "not valid in our understanding, in our mentality and in our conscience." Erdogan said the US "can no longer act impartially" as a mediator between the Israelis and Palestinians, and that other countries needed to be identified to replace the US in that role. "We are determined to protect and preserve the historical status and sanctity of Jerusalem," Erdogan said in a speech to close the meeting.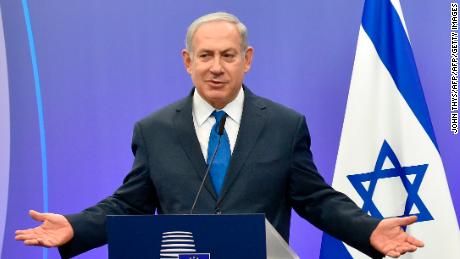 Palestinian Authority President Mahmoud Abbas echoed Erdogan's remarks in an address to the summit earlier Wednesday. "We shall not accept any role for the United States in the peace process," Abbas said. "They've proven their full bias in favor of Israel." The OIC largely comprises Muslim-majority countries. It was formed in 1969 following an arson attack on Jersulam's al-Aqsa mosque, the third-holiest site in Islam.Iran, Jordan, Qatar and Kuwait, were among the countries that sent their heads of state to Wednesday's meeting. Saudi Arabia and the United Arab Emirates were represented by their foreign affairs ministers. Israeli Prime Minister Benjamin Netanyahu rejected the OIC communique on Wednesday evening. "All of these statements do not impress us," he said. "In the end, the truth will win and others will recognize — many countries will recognize — Jerusalem as the capital of Israel and will also move their embassies.""It is better for the Palestinians to recognize reality and work toward peace and not to work toward radicalization, and to recognize an additional fact about Jerusalem: not only that it is the capital of Israel, we also protect in Jeruaslem freedom of worship for all of the religions."
Original Article
[contf] [contfnew]
[contfnewc] [contfnewc]
The post Muslim leaders demand East Jerusalem becomes Palestinian capital appeared first on News Wire Now.