When Saudi Arabia announced in September that females would be permitted to drive as of mid-2018, prominent anti-Islam campaigner Ayaan Hirsi Ali tweeted a "Yippeee!" and a "Congratulations to all the women of the KSM."
Lest followers assume she was referring to Khalid Sheikh Mohammed – the alleged 9/11 mastermind known as KSM – the ever-meticulous Hirsi Ali then tweeted an apology for the typo and a correction: "Should be KSA: Kingdom of Saudi Arabia."
Saudi modernity?
As a decorated Islamophobe and author of bestselling titles like Infidel, of course, Hirsi Ali does not often find nice things to say about the kingdom in question.
But her fervent dislike has been somewhat ameliorated by the rise this year of Saudi Crown Prince Mohammed bin Salman – latest despotic darling of the New York Times – whom Hirsi Ali lauded in her own recent Times dispatch for his "modernisation efforts", thanks to which Saudi Arabia might in 10 years "look more like the United Arab Emirates, its prosperous and relatively forward-looking neighbour".
To be sure, as the two neighbours currently spearhead the forcible starvation of Yemen, one can only hope the Saudis will absorb some other lessons in modernity from their Emirati counterparts, so well-versed in the crushing of human rights and souls.
Hirsi Ali has ensured her own enduring prosperity by continuously broadcasting to the world the existential perils posed by radical Islam
In the meantime, Hirsi Ali has ensured her own enduring prosperity by continuously broadcasting to the world the existential perils posed by radical Islam – a topic she accuses leftists and other pesky members of humanity of treating as taboo.
Equally taboo, it seems, is the matter of the impressive series of fabrications upon which Hirsi Ali's entire career is built – the exposure of which has not interfered in the least with her institutionalisation at Harvard, Stanford, and other prestigious outfits.
Fertile terrain
Born in Somalia in 1969, Hirsi Ali would eventually lie her way to asylum and citizenship in the Netherlands, where she then endearingly served as an anti-immigrant parliamentarian. Her untruths having caught up with her, she resigned from parliament and transferred seamlessly to the United States, where she is now also a citizen and as such is permitted to preach unabashedly against Muslim immigrants and Islam itself.
READ MORE ►
Donald Trump's America has offered her increasingly fertile terrain – although, when the president announced his Muslim travel ban scheme shortly after the start of his term, Hirsi Ali found it necessary to criticise the ban for being "too narrow" in focusing on "just seven countries" (one of them her native Somalia).
Anyway, Hirsi Ali continued, "immigration controls and extreme vetting" wouldn't solve the problem – because "the problem is already inside our borders".
Needless to say, there aren't many people who can add "out-Trumping Trump" to their CV.
Ayaan Hirsi Ali (L), the Somali-born former Dutch deputy speaking at the European Parliament in Brussels on 14 February 2008 (AFP)
And yet she continues to be revered by many as some sort of national treasure. What it comes down to is this: Hirsi Ali's popularity among substantial sectors of the media, government and society is a function of her perceived ability, as an immigrant and former Muslim, to provide indigenous confirmation of the supposed dangers of both groups – a lucrative niche indeed.
After all, what better way for westerners to deflect charges of xenophobic racism or Islamophobia than via a Somali-born ex-Muslim mouthpiece?
Bogus claims
In a 2015 exposé for AlterNet, journalist and author Max Blumenthal hinted at various aspects of Hirsi Ali's utility to US militarism, such as her post-Netherlands service at the American Enterprise Institute (AEI), "the Washington-based think tank that housed many of the neoconservatives who helped orchestrate the US invasion of Iraq".
Though Hirsi Ali arrived to AEI after the Iraq disaster was already in full swing, the institution's name does illustrate rather well the centrality of war-making to American "enterprise"- and of course, the more anti-Islamic vitriol that can be used to justify America's wars, the better.
What better way for westerners to deflect charges of xenophobic racism or Islamophobia than via a Somali-born ex-Muslim mouthpiece?
(Incidentally, Hirsi Ali's husband Niall Ferguson has also done a decent job of highlighting economic motives for war.
In a delightful 2011 takedown in the London Review of Books, scholar Pankaj Mishra reminded us that Ferguson had not only decreed that "the United States should be devoting a larger percentage of its vast resources to making the world safe for capitalism and democracy" – including by military force – but had also declared following the invasion of Iraq: "I am a fully paid-up member of the neo-imperialist gang.")
In his own article, Blumenthal debunked Hirsi Ali's bogus claim to TV host Jon Stewart that Muslims were somehow "responsible" for "70 percent of the violence in the world today" – while also drawing attention to her seeming apologetics on behalf of certain terrorist acts committed by non-Muslims.
Noting that Anders Breivik, the far-right Norwegian who killed 77 people in 2011, had "cited Hirsi Ali's work in his 1,500-page manifesto explaining his plans to commit a series of terrorist attacks across Norway," Blumenthal observed that Hirsi Ali had then "appeared to blame liberal defenders of multiculturalism for the killing spree… claiming they left Breivik with 'no other choice but to use violence'".
Toxic gospel
A recent interview with Spain's El Mundo newspaper, meanwhile, gave Hirsi Ali the chance to go after other sectors of the European public dangerously bent on coexistence.
In what was surely music to the ears of the right-wing Spanish crowd presently obsessed with criminalising and crushing any and all hankerings for independence in Catalonia, Hirsi Ali managed to contend that Catalan nationalists who encourage Muslim immigration and new mosques and Islamic centres will end up with a region estranged not only from Spain but from the West itself – and from "modernity, peace, tolerance and civil liberties".
READ MORE ►
Of course, it's not only Catalonia that's under threat of Muslim conquest; according to Hirsi Ali, much of the West is at risk thanks to policies of "appeasement" and insistence on the idea that Islam is a religion of peace – approaches that apparently only encourage violent invaders.
Christianity, on the other hand, is "peaceful" – Hirsi Ali assures El Mundo – the Christians having long "separated politics from religion".
Indeed, nowhere was this enlightened separation of church and state more visible than when God told George W. Bush to invade Iraq. Now, as Hirsi Ali is permitted to disseminate her profitably toxic gospel from an array of prestigious platforms, the word "appeasement" also comes to mind. "Yippee" most certainly does not.
– Belen Fernandez is the author of The Imperial Messenger: Thomas Friedman at Work, published by Verso. She is a contributing editor at Jacobin magazine.
The views expressed in this article belong to the author and do not necessarily reflect the editorial policy of Middle East Eye.
Photo: Ayaan Hirsi Ali, then a Dutch lawmaker and critic of Islam, speaks to the press on 16 May 2006 in The Hague, where she said she was resigning as a member of parliament and would leave The Netherlands following a furore over lies on her asylum application. (Vincent Jannink/AFP)
[contf] [contfnew]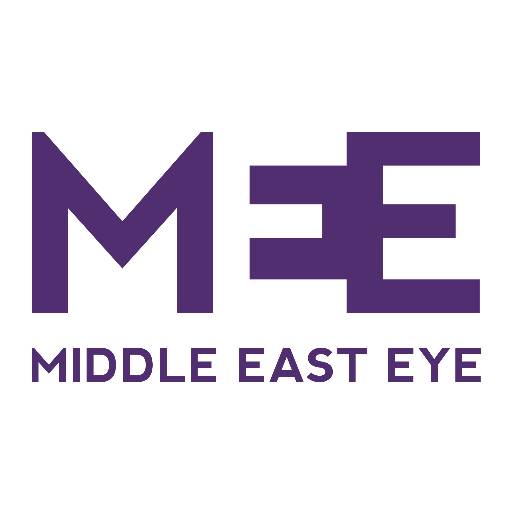 [contfnewc] [contfnewc]
The post Ayaan Hirsi Ali's Islamophobia: A brand that sells appeared first on News Wire Now.