Turkish President Recep Tayyip Erdogan said the growth data was the best response to both domestic and external attempts to portray Turkey as weak (AFP)
ISTANBUL, Turkey – Turkey's economic growth of 11.1 percent in the third quarter of 2017 was a jaw-dropping moment.
It is a growth rate that compares to the peak growth registered in the early 2000s by China, the world's economic powerhouse. It propelled Turkey to the giddy heights of being the best-performing economy in the world during the third quarter of 2017.
The announcement of this astonishing level of growth in the country's gross domestic product, a record for the last six years, was immediately pounced on by the government and its supporters to bolster their credentials.
The highest-ranking officials began citing it not just to show their success but to suggest that they had thwarted their opponents who were plotting their downfall through an "economic coup".
Critics, however, maintained a healthy scepticism and asked why the effects of such tremendous growth were not being felt by the business community and the average person.
The data is sound. It was meticulously gathered and compiled by the Turkish statistical institute.
The growth data was the best response to both domestic and external sinister chambers attempting to portray Turkey as weak

– Turkish President Recep Tayyip Erdogan
Turkish President Recep Tayyip Erdogan called the rise in GDP a slap in the face of those plotting economically against the country.
"The growth data was the best response to both domestic and external sinister chambers attempting to portray Turkey as weak. Turkey has never shattered the dreams of anyone who trusts, believes and invests in it," said Erdogan.
However, placing this record growth in context is crucial to drawing an accurate picture of the state of the economy – something the politicians and even some economists have ignored.
Post-coup bounce
It needs to be noted that this 11.1 percent Q3 2017 growth is the result of direct comparison to Q3 2016 growth. Turkey's Q3 2016 growth was -0.8 percent. It was the first time in more than a decade that Turkey had registered negative growth.
It was the quarterly period right after the failed coup attempt last July and the swift crackdown that followed with a state of emergency in place.
"Turkey was growing around the five percent mark before the attempted coup. If that had continued in Q3 2016 and after, then this 11 percent growth rate would actually be a 1.2 percent rise," Evren Bolgun, an academic and economist, told Middle East Eye.
"This is not to say 11 percent growth is not a major achievement. It is, but we need to be clear about the factors behind it."
Record inflation
This level of growth is also matched by a similar level of inflation, making it difficult for the average person to feel any benefits. Annual inflation is at a decade-long high at 12.98 percent.
Food prices played a big part in causing inflationary pressure. Rising red meat prices even spurred some imaginative smugglers in November to take inspiration from Lady Gaga's infamous meat dress and smuggle meat from neighbouring Georgia by taping slabs of it to their bodies.
The breakdown of the 11.1 percent growth shows that most of it came in the industry, construction and services sectors. The rise in agricultural growth was around the two percent level, according to Bolgun.
Another factor behind such a spike in growth is government incentives. The sustainability of such incentives for an extended period of time is questioned by economists.
"The steroid boost provided by the state's Credit Guarantee Fund which reached 320 billion liras ($78bn) from March until August, tax rebates and deferred insurance premiums all played a part," said Bolgun.
A man holds up dollar bills in a money exchange office in November in Istanbul (AFP)
The state-managed fund provides credit to small businesses unable to provide banks with enough credit guarantees.
"But I doubt this is sustainable in the long term. This puts a lot of pressure on fiscal discipline and impacts the public spending budget deficit and inflation trend," said Bolgun.
Not enough structural reforms have been implemented to allow for high growth without the inflationary pressure

– Evren Bolgun, academic and economist
Hatice Karahan, an economic adviser to Erdogan, alluded to the post-coup period effect on the quarterly record growth in an article she wrote in the pro-government Yeni Safak newspaper but primarily put the growth down to a restoration of domestic and international trust in Turkey.
"Personally I believe another basic element that supports [this] growth is the restoration of trust. In this context, an atmosphere that created a positive impact on local and foreign actors through various dynamics that extend from investment to tourism cannot be ignored," she wrote.
In a television appearance on Friday, she played down inflationary concerns and also said fiscal discipline was being maintained.
"When there is lively demand, of course there will be inflationary pressure," she said. Karahan also said she expected the Turkish central bank to continue with its monetary tightening policies in the immediate future.
Bank rate row
The central bank's refusal to lower interest rates has made it a target of Erdogan and his economic team.
Erdogan's team believes lower rates will encourage domestic spending and boost the economy.
Increased domestic spending has also been cited as a factor behind the Q3 record growth.
Any attempt by the central bank to raise rates to combat rising inflation might put it at odds with Erdogan yet again.
High unemployment
Even 11.1 percent growth failed to put a dent in the Turkish economy's struggle to create jobs. The latest data showed unemployment staying stubbornly in double digits at 10.6 percent.
The situation is worse for youth unemployment and first-time job seekers at around 24 percent.

A man passes in front of a Ziraat Bank building in December in Karakoy, Istanbul (AFP)
Erdogan, in a speech on Thursday, told small businesses the state would pay 50 percent of the compulsory employer social security insurance premiums for every additional job created.
"We will pay an equal share of the premiums for every additional employee taken on by businesses with a staff of three or less next year," he said.
The outlook for Turkey's year-end economic growth after the Q3 growth is around the seven percent mark.
With a million new additions to the workforce annually, Turkey needs to maintain a high level of growth.
But, said Bolgun, more important is what level of growth can Turkey achieve without inflation negating it.
Another basic element that supports [this] growth is the restoration of trust

– Hatice Karahan, presidential economic adviser
"At this moment we have 11.1 percent growth with 13 percent inflation. That is why no impact is felt," he said.
Bolgun said Turkey has drawn up many structural reform plans over the last decade but implemented very few.
"The current situation is that structurally when Turkey experiences high growth it is matched by equally high inflation. Not enough structural reforms have been implemented to allow for high growth without the inflationary pressure," he said.
"I would say in such circumstance five percent growth with five percent inflation is the preferable option because that is sustainable."
[contf] [contfnew]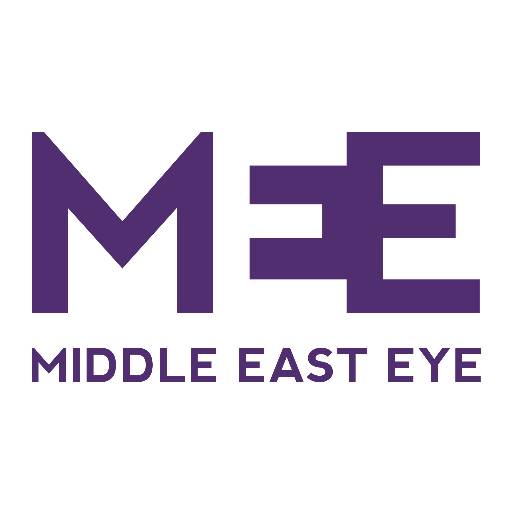 [contfnewc] [contfnewc]
The post Where's the feel-good factor in Turkey's world-beating growth? appeared first on News Wire Now.