Rescuers in the Syrian rebel-held enclave of eastern Ghouta said they are struggling keep count of the dead as a fierce government bombardment entered its seventh day running.
More than 500 civilians have been killed in the bombardment of Ghouta on the outskirts of Damascus, the Syrian Observatory of Human Rights said Saturday with more than 120 children among the dead.
The Britain-based monitor of the war said at least 29 civilians were killed in Saturday's strikes, including 17 in the main town of Douma.
We weren't able to count the martyrs yesterday or the day before because the warplanes are touring the skies.

– Siraj Mahmoud, Civil Defence spokesman, eastern Ghouta
First responders rushed to search for survivors after strikes on Kafr Batna, Douma and Harasta, the Civil Defence, a rescue service which operates in rebel territory, said. The rescue service, which operates in rebel territory, said it had documented at least 350 deaths in four days earlier this week.
"Maybe there are many more," said Siraj Mahmoud, a Civil Defence spokesman in the suburbs.
"We weren't able to count the martyrs yesterday or the day before because the warplanes are touring the skies."
As the bombs rain down, some hitting emergency centres and vehicles, the rescuers have struggled to pull people from the rubble, Mahmoud said.
"But if we have to go out running on our legs and dig with our hands to rescue the people, we will still be here."
Residents have holed themselves up in basements to escape falling shells and medical charities have decried attacks on a dozen hospitals in Ghouta, the only remaining large rebel bastion near the capital.
The SOHR said the strikes are being carried out by Syrian and Russian forces. Moscow, which intervened militarily in support of its Damascus ally in 2015, has denied any direct involvement in the Eastern Ghouta bombardment.
US President Donald Trump on Friday said Russia's recent actions in Syria were a "disgrace".
Pres. Trump: "What Russia and Iran and what Syria have done recently is a humanitarian disgrace. I will tell you that. We are there for one reason, to get ISIS and get rid of ISIS and go home. We are not there for any other reason." https://t.co/D9PTe6FBfipic.twitter.com/YqWelzB7MM

— CBS News (@CBSNews) February 23, 2018
'Hell on earth'
The UN Security Council had been due to hold a vote on Friday on a resolution calling for a month-long ceasefire to allow aid deliveries and the evacuation of seriously wounded civilians.
But the vote was postponed until 1700 GMT on Saturday as Western powers bickered with Russia over the wording.
Control of Eastern Ghouta is shared between two Islamist factions and Syria's former al-Qaeda affiliate. Russia insists there can be no ceasefire with the militants or their allies.
Russia has been pressing for a negotiated withdrawal of rebel fighters and their families like the one that saw the government retake full control of second city Aleppo in December 2016. But all three rebel groups have refused.
World leaders have expressed outrage at the plight of civilians in Eastern Ghouta, which UN chief Antonio Guterres called "hell on earth", but have so far been powerless to halt the bloodshed.
The enclave is completely surrounded by government-controlled territory and its 400,000 residents are unwilling or unable to flee the deadly siege.
The rebels have been firing back into Damascus, where a hospital was hit on Friday, state news agency SANA reported.
At least 16 civilians have been killed in eastern districts of the capital since Sunday, according to state media, and many residents have sought temporary accommodation elsewhere for fear of a further intensification of the fighting.
Adnan Abdulrazaq, an engineer, his pregnant wife and their child, are one of the many families in the town of Douma who have spent the majority of their time underground since the bombing intensified on Sunday.
"The children do nothing but scream in the shelters. No one can sleep because of the shelling," he told Middle East Eye, during a lull in the bombing on Friday.
"Many parents sleep only for a few hours and stay awake to make sure their children are safe.
"There is no life outside these shelters. Most buildings have either been damaged or destroyed.
"Dozens of families are hiding together. These shelters were not designed to hide in, but they are the difference between life and death."
Abdulrazaq said those pushed underground had little access to water, food or sanitation.
"We survive by using generators to pull out water from the ground. But this cannot be a permanent solution as there continues to be a fuel shortage inside Eastern Ghouta."
Ceasefire negotiations stall
At the United Nations, US ambassador Nikki Haley expressed dismay as negotiations dragged on to secure Russian approval for a ceasefire resolution.
"Unbelievable that Russia is stalling a vote on a ceasefire allowing humanitarian access in Syria," Haley posted on Twitter.
"How many more people will die before the Security Council agrees to take up this vote? Let's do this tonight. The Syrian people can't wait."
Russia has vetoed 11 draft resolutions on Syria to block action that targeted its ally. In November, it used its veto to end a UN-led investigation of chemical weapons attacks in Syria.
German Chancellor Angela Merkel and French President Emmanuel Macron wrote to Russian counterpart Vladimir Putin on Friday to ask him to back the ceasefire.
Negotiations have stumbled over a key provision of the draft resolution that specifies when the ceasefire will begin.
Following hours of tough negotiations, an amended draft was circulated that demands a 30-day ceasefire "without delay," while stopping short of specifying the timing.
A previous draft had said the ceasefire would go into force 72 hours after the adoption, but that was dropped from the text in a bid to reach compromise with Russia.
In another concession to Russia, the draft also specifies that the ceasefire will not apply to operations against the Islamic State group or al-Qaeda, along with "individuals, groups, undertakings and entities associated" with the blacklisted terror groups.
[contf] [contfnew]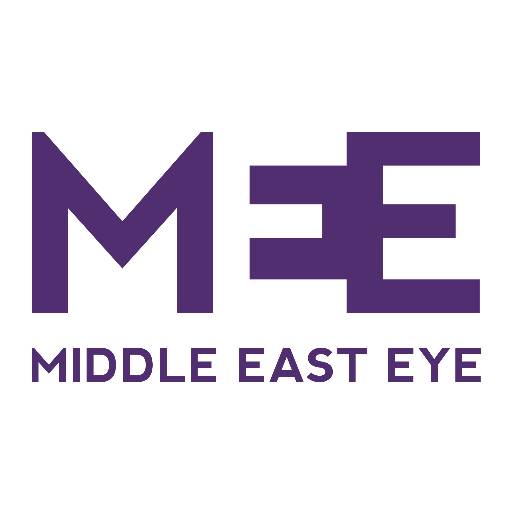 [contfnewc] [contfnewc]