Yazidi forces affiliated with Iraq's Hashd al-Shaabi forces on guard in a village near Sinjar town at dusk (MEE/MEE contributor)
SINJAR, Iraq – Yazidi commanders in Sinjar have vowed to defend the mountains against any incursions by the Turkish military, after President Recep Tayyip Erdogan threatened to hunt down PKK fighters in the area.
They also deny the presence of any PKK fighters on the mountain.
"This is a political matter between the governments but, if Turkish soldiers try to come here to Sinjar to fight face to face, we will not let them enter one metre of Iraqi soil," the commander of the Hashd al-Shaabi security operations in Sinjar town, Abdulabbas Hamza Qassim, told MEE.
– Abdulabbas Hamza Qassim, commander of Hashd al-Shaabi Security Operations in Sinjar town

If Erdogan really wants to destroy the PKK he knows exactly where they are, but they are not in the Sinjar mountains and there are none here in the town of Sinjar
"Everyone here – Muslims as well as Yazidis – would fight against any Turkish forces who try to come to Sinjar because we all know how Turkey facilitated the movement of IS fighters coming here."
He said it was doubtful Turkish infantry would dare enter the area because local Yazidi forces have had the backing of the Iraqi government since Baghdad regained full control over Sinjar from the Kurdish Regional Government (KRG) in October.
"When the Hashd al-Shaabi forces came to Sinjar, they gave Yazidis back their power and Turkey is fully aware of this, and of the power of the Hashd al-Shaabi forces," Qassim said.
"If Erdogan really wants to destroy the PKK he knows exactly where they are, but they are not in the Sinjar mountains and there are none here in the town of Sinjar."
The Kurdistan Workers' Party (PKK) – deemed a terrorist entity by Turkey, the European Union and the United States for decades of insurgency against the Turkish government – came to Sinjar in 2014 when the area was under a brutal siege by the Islamic State group (IS), and opened a safe corridor to allow thousands trapped on Sinjar mountain to escape to Syria.
PKK forces also participated in the battle to liberate Sinjar in 2015.
"Of course we will fight the Turkish army if they come to Sinjar, just like the YPG fought them in Afrin," said the commander of Iraq's Peoples Protection Units (YPG), Said Hassan. Unlike its Kurdish Syrian counterpart, the YPG in Iraq is an almost exclusively Yazidi force.
Little defence against air strikes
Speaking from his windswept headquarters near a sprawling Yazidi camp on top of Sinjar mountain where several thousand Yazidis have lived since being driven from their homes by IS in 2014, he admitted his forces could put up little defence against Turkish air strikes, saying: "We are afraid of only one thing, and that is our ability to protect the civilian families here."
Last year, two Turkish air strikes on Sinjar mountain, allegedly targeting PKK fighters, killed eight YPG fighters and three civilians.
"We can defend ourselves from ground attacks but not air strikes, and what we really want right now is support, especially moral support, from the Iraqi government because, after those air strikes, the Iraq government was silent," he said.
"And, since the YPG were incorporated into the Hashd al-Shaabi forces, we have been part of Iraqs forces."

An image of PKK founder Abdullah Ocalan, who is jailed in Turkey, at a Sinjar town checkpoint (MEE/MEE contributor)
On Thursday, the PKK publicly announced its full withdrawal from all areas of Sinjar, following pleas from the Yazidi community and demands from the Iraqi government.
But, Hassan said, PKK fighters had actually already withdrawn late last year, after government forces regained control of Sinjar.
"After the liberation of Sinjar, the YPG forces here gradually gained more power and strength and were able to take over securing the mountain from the PKK and, when the Iraqi government forces came here last year, PKK fighters withdrew because their presence was no longer necessary," he said.
Iraqi reinforcements
Baghdad sent hundreds of military reinforcements to Sinjar mountain and nearby border regions over the weekend, after the foreign ministry said the country rejected the presence of foreign troops or any attempts to conduct military operations in Iraqi territory.
We have nothing negative to say about the PKK because of when Sinjar was surrounded by IS in 2014 and the [Kurdish] Peshmerga forces ran away and the Iraqi government forces did not come to defend us

– Sinjar resident
The move has been widely reported as the official armed forces taking control of Sinjar military positions formerly held by PKK units.
Erdogan said on Monday that he hoped the Iraqi forces would carry out the operation in Sinjar properly, but vowed that, if the operations were deemed a failure, Turkey would do "what is necessary".
The threat of further Turkish air strikes on the mountain has struck renewed fears into the Yazidi community, several thousand of whom still live in abject poverty in the mountain camp.
At the end of last week, a handful were seen fleeing from the mountain which they had viewed as a refuge for the last four years.
Some 25,000 Yazidi and 180 Shia Muslim families have returned to Sinjar town and a handful of outlying villages since the area was liberated from IS control, according to the mayor.
"We have nothing negative to say about the PKK because of when Sinjar was surrounded by IS in 2014 and the [Kurdish] Peshmerga forces ran away and the Iraqi government forces did not come to defend us, only the PKK came to help the Yazidi people," said one Sinjar resident, speaking on condition of anonymity.
"That is how they first entered this area and maybe there are still some of them up in the mountains, but we certainly never see them in the town."
A history of genocides
Fading PKK graffiti from 2015 is all that can now be seen of the group in the ruins of Sinjar town, where extensive security is provided by military and local police, local Hashd al-Shaabi forces and members of assorted Yazidi forces, including the YPG, the Sinjar Resistance Units (YBS) and the Yazidi Womens Units (YJE).
"It is very important to differentiate between the PKK and other Sinjar units because, although they share some political ideas, the YPG are only Iraqi Yazidis and Turkeys issue is with the PKK," said Qassim.

Much of Sinjar town lies in ruins (MEE/MEE contributor)
But Sinjars mayor, Ferhad Hiamd, voiced concerns that Turkeys threats could have a wider goal of strengthening its influence over regionally strategic Sinjar.
"Yazidis have suffered more than 74 documented genocides and 40 of those have been at the hands of the Turks," he said.
"We fear Turkey is playing this PKK card to make Yazidis leave Sinjar again, and that these threats of military action are part of a larger plan between Turkey and the KRG to rid Sinjar of Yazidis."
Annual Newroz celebrations last week were cancelled in Sinjar, in a show of solidarity with Afrin, which has a large Yazidi community, and because of the dire situation currently faced by Yazidis returning to their ruined mountain towns and villages with scant facilities and no funds to rebuild.
Ongoing Turkish military presence in Iraq fuels tensions
As part of ongoing operations in Iraq against PKK targets, Turkish warplanes carried out attacks in Iraqi Kurdistan last week, claiming to have killed nine PKK fighters.
But a Kurdish member of the Iraqi parliament, Shwan Dawoudi, told MEE that the attacks had killed four civilians, one of whom was a graduate lawyer writing his dissertation on civilian victims of war.
"These air strikes always kill civilians and never members of the PKK, between 300-400 of whom are known to be in a village in the Qandil Mountains," he said.
"For 22 years, Turkey has had intelligence operatives in Iraq and has been bombing Kurds in Iraq and the government here knows this but is totally silent. It is almost as though Iraq is part of Turkey."
These air strikes always kill civilians and never members of the PKK

– Shwan Dawoudi, Kurdish member of the Iraqi parliament
Although Iraq's foreign ministry condemned the attack, Dawoudi criticised the Iraqi government for not following through on any of its promises regarding the withdrawal of Turkish forces long stationed in Iraq.
"The stand of the Iraqi government on the issue of Turkish forces in Iraq is only empty words for the media. It sent the whole Iraqi army to take control of Kirkuk last year but yet it doesnt send any forces to throw the Turkish military out of [the town of] Bashiqa," he said.
"I was in Bashiqa this week and promises [Iraqi Prime Minister] Haidar al-Abadi made before have had no impact whatsoever. The Turkish military base is still there, and there are at least 21 further Turkish military bases across Iraq."
[contf]
[contfnew]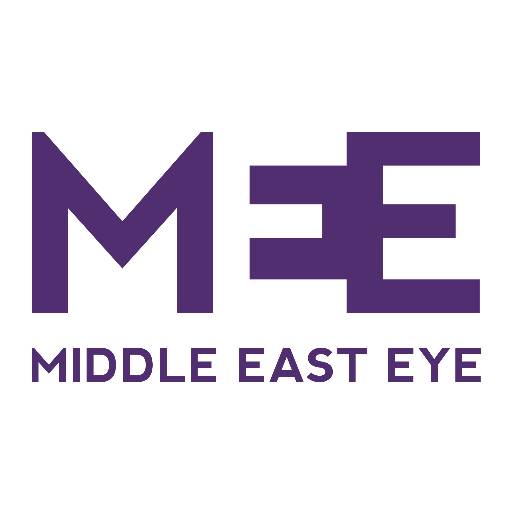 [contfnewc]
[contfnewc]