Flames rise from burning excess of hydrocarbons at the Nahr Bin Omar natural gas field in Iraq (AFP)
Venezuelas economic woes just got even worse, but that's likely a blessing for the oil-rich nations of the Middle East.
Last week the Latin American country, which is also rich in oil resources, got slapped with US sanctions. Its just the latest problem for the socialist government and will make it even harder for the country to pump oil.
Venezuela's oil problems are set to give a helping hand to the Middle East, especially those countries that are members of the Organization of the Petroleum Exporting Countries (OPEC) because a drop off from Venezuelas output allows energy-rich Middle East countries to up their production rate.
One consistent operating principle of OPEC is that its member countries are expected to produce oil within an allotted quota. That is to say, they agree to produce no more than a specified volume of oil on a daily basis.
Cheating OPEC
The idea is that the restricted supply of oil from the members will help keep the global price of crude oil elevated at levels. Moderately higher prices help all the member countries, many of which rely heavily on oil revenues to finance their economies.
However, as with all cartels, holding every party to their commitment is more than a little tricky. That's because each member country has an incentive to cheat: to produce more oil than they are allowed to, according to the terms of the latest OPEC production agreements.
"Fellow OPEC members are only too happy to cheat at Venezuelas expense," says Adam Johnson, author of the Bullseye Brief newsletter and a former professional oil trader.
Specifically, because Venezuelas oil output has dropped by around 600,000 barrels a day since 2016, it isnt getting the revenue from that energy.
Fellow OPEC members are only too happy to cheat at Venezuelas expense

– Adam Johnson, Bullseye Brief author
But OPEC member countries as well as other oil-rich nations can increase their output and so see extra money flow into their economies. We can guess intuitively that there is cheating happening because even the past few months of drops in Venezuelan output hasn't resulted in a major oil price rally.
Higher prices and increased volume for Middle East oil producers is windfall. The region controls 40 percent of global oil output and 60 percent of the international oil traded internationally, according to the US Energy Information Administration.
For instance, Saudi Arabia, which is the largest oil producer in the region, relies on oil revenues for 87 percent of the government budget, according to data from the CIA World FactBook.
The country produces almost 10 million barrels a day of oil, according to OPEC.
Iraq, which is still recovering from war, produces 4.4 million barrels a day, while Iran pumps 3.8 million, and UAE churns out 2.7 million. As with the Saudi figures, the data is from OPECs March-dated report.
Diving deep into Venezuelas woes
The US sanctions, announced mid-March, are part of a longer-term effort by the US to isolate the government headed by socialist president Nicolas Maduro. Under his watch, the Venezuelan economy has descended into a malaise of hyperinflation and privation. Venezuelan citizens now have a hard time finding necessities such as medical supplies. Meanwhile, inflation is running at an annualised rate more than 7,000 percent, according to the latest estimates from Steve Hanke, professor of applied economics at The Johns Hopkins University.
The US levied sanctions towards four individuals who the Treasury says were associated with "economic mismanagement and corruption." In the simplest terms, the announcement restricts US citizens and companies from doing business with the named people.
Comments from US Treasury Secretary Steve Mnuchin were included in the sanctions memo.
"We urge Maduro to distribute humanitarian aid and stop blocking much-needed foreign assistance to the suffering people of Venezuela," the government memo stated.
What does this achieve?
"These sanctions on individuals are important for sending messages," says R. Evan Ellis, research professor of Latin American Studies at the US Army War College Strategic Studies Institute.
Alone these sanctions likely wont make much difference, but they do continue to isolate the country during its time of economic need.
The situation there is now so bad that it has hampered Venezuelas oil production. In February it produced around 1.55 million barrels a day of crude oil, according to data from OPEC, the oil cartel. Thats down from 2.15 million in 2016. And production looks set to decline further.
The reason for the output fall is simple. The government hasnt maintained either the physical oil industry infrastructure or the vital staff, says Johns Hopkins' Hanke.
Equipment for extracting oil needs to be replaced regularly because drilling quickly wears it out. Unfortunately, Venezuela has little cash to buy replacement parts. However, the worn-out equipment is only part of the story.
READ MORE ►
"They have cleaned out a lot of professional people who werent following the party line," says Hanke. "They now have lots of patronage with party hacks who arent able to do their jobs."
In other words, the oil industry experts got sacked and instead, the government installed unqualified cronies.
"If this is kept up the production will keep going down," Hanke says. Put another way, if there isnt a concerted effort to maintain the physical oil industry infrastructure and hire the right people, then oil output will slump further.
While the Middle Easts oil-rich economies express delight in this development, it is worth remembering why this is happening.
"The sanctions give the imposer [the US] the false sense that action has been taken but in fact usually the sanctions end up propping up the country that has had sanctions imposed on it," says Hanke.
In this case, the sanctions may prop up a government that starves its people.
[contf]
[contfnew]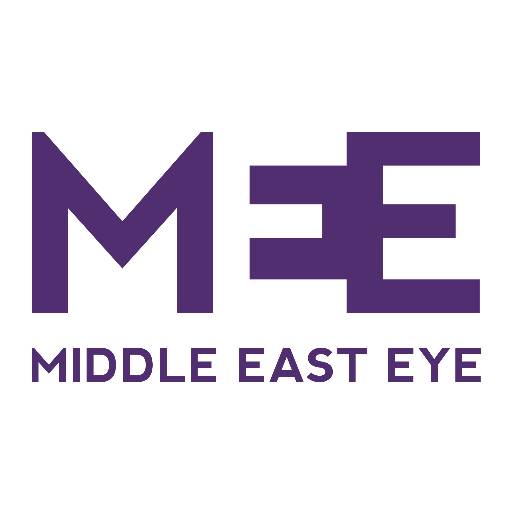 [contfnewc]
[contfnewc]