Relatives of Abu Amshah mourn during his funeral in Beit Hanoun in Northern Gaza Strip (Reuters)
Dozens of Palestinian youths gathered by the Gaza-Israel border on Saturday, though the area remained mostly quiet, a day after deadly violence broke out in one of the biggest Palestinian demonstrations there in years.
In the southern Gaza Strip, residents said Israeli troops fired warning shots towards a crowd of youths, some of whom burnt tyres. Health officials said two people were wounded and an Israeli military spokesman said he was checking the details.
Hundreds also gathered on Saturday in Northern Gaza to pay their respects to the scores of Palestinians killed during Friday's violence.
Images posted online showed hundreds of mourners carrying the casket of some of the slain Palestinians through the streets of Gaza city as relatives were pictured weeping and crying for their loved ones.
"The Palestinian land will always belong to its legitimate owners and the occupation will be removed"

-Mahmoud Abbas spokespeman
Israeli security forces killed at least 16 Palestinians, injuring more than 1,400 people who had mobilised as part of the annual Land day protests, according to the Palestinian ministry of health.
The ministry also noted that at least 773 Palestinians were wounded with live ammunition.
Dr Ashraf al-Qidra, a spokesperson for the Palestinian Ministry of Health, said that "most the dead were aged between 17 and 35."
He also told the Guardian that the remainder of the wounded, some of whom were in a critical condition, had been "shot with live ammunition".
The Israeli army was unable to confirm how many live rounds were fired by its snipers after claiming to know where "every bullet landed in Gaza."
Hamas confirmed in a statement on Saturday that five of the 16 people killed by Israel on the Gaza border were members of its armed wing.
Palestinian President Mahmoud Abbas declared Saturday a national day of mourning and a general strike was called across the occupied West Bank. Clashes were also reported in the West Bank city of Hebron between Palestinian protestors and Israeli soldiers.
Labour leader Jeremy Corbyn also condemned Israel and said in a tweet that the "killing and wounding by Israeli forces of civilians demonstrating for Palestinian rights in Gaza is appalling."
Tens of thousands of Palestinians had gathered on Friday along the fenced 65-km (40-mile) frontier, where tents were raised for a planned six-week protest pressing for a right of return for refugees and their descendants to what is now Israel. The Israeli military estimate was 30,000.
Families brought their children to the encampments just a few hundred metres (yards) from the Israeli security barrier with the Hamas-run enclave. Football pitches were marked out in the sand and scout bands played.

Hundreds gathered to pay respects to slain Palestinians across Gaza city (Reuters)
But as Friday wore on, Israeli soldiers on the other side kept watch from dirt mound embankments and shot at the protestors as violence broke out. The United Nations on Friday called for an independent and transparent investigation into the deaths and injuries of Palestinians on Israel's border with Gaza.
Palestinian Ambassador to the UN, Riyad Mansour, described Friday's violence as a "heinous massacre" at the UN. He said that Palestinians expected the UN Security Council to "defuse his volatile situation" and to "shoulder its responsibility."
A senior United Nations official also told the Security Council on Friday that the situation in Gaza "might deteriorate in the coming days" and called for civilians to not be targeted.
Nakba day protests
The six-week protest is scheduled to culminate on May 15, the day Palestinians commemorate what they call the "Nakba" or "Catastrophe" when hundreds of thousands fled or were driven out of their homes in 1948 when the state of Israel was created.
Israel has long ruled out any right of return, fearing an influx of Arabs that would wipe out its Jewish majority. It argues that refugees should resettle in a future state the Palestinians seek in the Israeli-occupied West Bank and Gaza. Peace talks to that end have been frozen since 2014.
Abbas's spokesman, Nabil Abu Rdainah, said: "The message of the Palestinian people is clear. The Palestinian land will always belong to its legitimate owners and the occupation will be removed."
Israeli military spokesman Brigadier-General Ronen Manelis said Hamas was using the protests as a guise to launch attacks against Israel and ignite the area. He said violence would likely continue along the border until May 15.
"We won't let this turn into a ping-pong zone where they perpetrate a terrorist act and we respond with pinpoint action. If this continues we will not have no choice but to respond inside the Gaza Strip," Manelis told reporters in a phone briefing.
Additional reporting by Chloe Benoit in Hebron.
[contf]
[contfnew]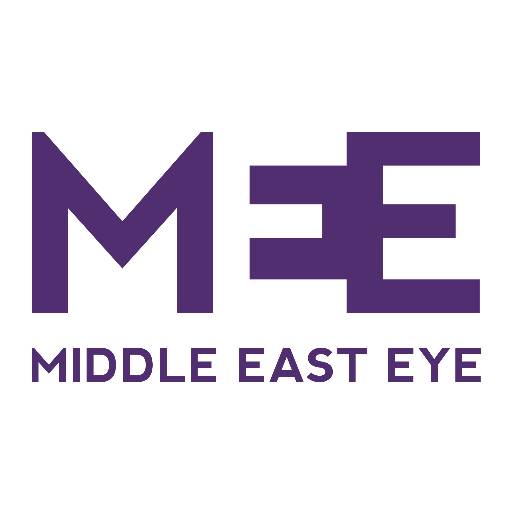 [contfnewc]
[contfnewc]