In 2015, a cemetary in rebel-held Aleppo after a barrel bomb attack by Syrian government forces (AFP)
AMMAN – After the air strike, Umm Ahmad emerged from what was left of her east Aleppo home yelling.
"Omar! Omar!" she called out, desperately, through the rising smoke. Her 12-year-old son was still inside. The explosion that hit Umm Ahmads home moments earlier left her ears ringing, and she could not hear whether there was a response.
It was the morning of 16 November 2016, and the besieged, rebel-held districts in Syria's second city were facing an onslaught of bombardment as government forces pushed to take control.
Isn't it enough that my husband died under grim circumstances, oppressed and deprived? Now, on top of that, they want to dig up his grave.

– Suad, Aleppo resident whose husband was killed in 2015
Hundreds of air strikes rained down from circling Russian and Syrian jets above, reducing rows of residential blocks in the frontline Sukkari district where Umm Ahmad lived to rubble.
There, just hours after the air strike that killed him, Umm Ahmads son Omar was swiftly buried in a vacant lot next to the office of an opposition-affiliated forensic commission. His older brother, Ahmad, was the only family member present. Two of the commission's employees witnessed and documented the burial.
"We had no other choice but to bury him there," Umm Ahmad told Syria Direct.
Formal cemeteries in the ancient citys eastern districts – first captured by rebels in 2012 – had reached capacity long ago. Increasingly, victims of the intensifying violence were buried outside the forensic commissions office, or in parks, courtyards and road medians.
The massive assault on east Aleppo ended weeks later with a series of shaky ceasefire and evacuation deals. As the Syrian government retook control, Umm Ahmad joined thousands of other residents on green buses headed west, unsure if she would ever return to visit her son's grave.
"A piece of my soul stayed behind, buried there," she said.
Today, more than one year after the battle for Aleppo, reconstruction efforts are still going on. The Syrian government has allocated millions of dollars to rebuild the city's infrastructure, with plans in place to repair schools, hospitals and public utility networks.

In 2013, Aleppans who were executed and dumped in the Quwieq River, are buried at a park in Bustan al-Qasr renamed 'Martyrs of the River' (AFP)
But as Aleppo slowly rebuilds, the fate of the makeshift gravesites where thousands of bodies such as Omar's are buried hangs in the balance.
On Wednesday night, Aleppo City Council announced that a transfer of those bodies from their current locations in formerly rebel-held districts to a cemetery on the city's outskirts was set to begin on Thursday.
In the announcement, the Syrian government council called on families of Aleppo's dead to visit a burial office in the city "to work on the relocation of the bodies". The council did not specify a complete timeframe for the operations or details of how they would take place.
Since the graves transfer plan was first reported in January, opposition forensic officials from Aleppo have worried that the Syrian government may be unable to properly document and identify the remains, since death and burial records were taken out of the city during the 2016 evacuation. Amid the chaos of the final battle, some of the dead were buried without any records at all.
Meanwhile, relatives of east Aleppos dead – residing both inside and outside of the city – say they worry they could lose track of their loved ones' remains and are afraid of asking about or actively participating in the process.
The complications and fears surrounding the plan to move Aleppo's makeshift graves – as well as a similar scheme in Syria's central Homs city – shed light on just a few of the challenges faced by a resurgent government as it seeks to rebuild two of the country's most devastated cities, former battlegrounds where the dead still lie among the ruins.
'Places unfit for burial'
The government plan to relocate bodies from all makeshift graves to outside the city aims to "protect" public space, Aleppo City Council said in a statement shared to its official Facebook page in January.
"The period that Aleppo passed through as a result of the terrorist war on Syria forced a number of residents to bury their dead in places unfit for burial," read the statement, adding that a sum of around $100,000 was allocated for the operation.
A start date for the move was not made public until the council's statement on Wednesday night that the transfer would begin this week in collaboration with the Syrian Arab Red Crescent (SARC) and the Aleppo Health Directorate.
However, a spokesman for the Aleppo SARC branch told Syria Direct by phone on Thursday that his organisation "will not be participating in the operation". SARC exclusively works to relocate graves near frontlines and in areas where clashes are taking place, the spokesman added.
Spokespeople from the Aleppo Governorate and the Aleppo Health Directorate, when contacted for comment on Thursday, directed all of Syria Direct's questions regarding the graves transfer to Aleppo City Council. Syria Direct contacted Aleppo City Council multiple times in recent weeks, including on Thursday, but did not receive a reply.
According to the city council's public statements, more than 5,400 individual graves are to be moved from 38 separate locations in the city.
Muhammad Kaheel, director of the opposition's Aleppo Forensic Medicine Commission, said the number of makeshift graves in the city is far higher than the number cited by the government.
Kaheel's commission, part of the opposition-run Aleppo Health Directorate, was responsible for documenting and registering deaths in rebel-held districts of east Aleppo from its founding in 2013 until the government recaptured the city at the end of 2016 and opposition institutions left.

Aleppo Forensic Medicine Commission documents a burial in east Aleppo in 2016 (Syria Direct/Adeeb Mansour)
Kaheel estimates that there are approximately 10,000 ad-hoc graves in Aleppo, most of which are spread across four primary locations, including a vacant lot next to the commission's office in the Sukkari district. Dozens of other, isolated gravesites hold no more than 10 bodies each, he said.
Burial statistics are "approximate," Kaheel said, as the forensic commission was not able to document all interments that took place on the edges of public parks and in private gardens "when bombing intensified and daily life was virtually paralysed" in late 2016.
Dignity of the dead
The procedures and practices to be adopted by the Syrian government's Aleppo City Council during the planned removal of bodies remain unclear. Public statements are vague.
In any operation to relocate a grave, care must be taken "ensure that the dignity of the dead is protected and that family members do not lose track of their loved ones," Dr Andres Rodriguez Zorro, a forensic specialist with the International Committee for the Red Cross (ICRC) in Syria, told Syria Direct.
Proper planning, documentation, transport and re-burial procedures should be conducted, ideally by forensic archaeologists, added Zorro.
Opposition forensic commission director Kaheel worries that any state body or affiliate tasked with transferring Aleppo's graves may not be able to uphold international standards due to a lack of information.
"The government does not have any data about these bodies," said Kaheel.
When Aleppo was recaptured, Kaheel and his staff were evacuated from the city. They took all their files – which include information such as physical descriptions of the bodies, causes of death and burial locations – with them.

A Syrian government tank rolls through a former rebel-held district in Aleppo after the city was recaptured in December 2016 (AFP)
Kaheel said the commission is ready and willing to share necessary information with a neutral, international body or human rights organisation, should one be appointed to the task.
In February, Kaheel's commission called on "all bodies of the international community and human rights organisations" to prevent the relocation of any graves "except under the supervision of neutral bodies" and according to international standards, in a statement posted online. There has been no reply, he said.
The director's team is prepared to enter Aleppo city if needed, he said, but "cannot go without protection, because we are wanted and targeted by the regime".
'Anyone could snitch'
In order to properly identify human remains without access to existing records, the Syrian government would need to "confirm which grave belongs to which person, either with help from witnesses or DNA tests," Kaheel said.
But obtaining reliable witnesses, too, poses challenges.
Tens of thousands of east Aleppo residents left the city for opposition territories during the late 2016 evacuation. Some later returned to the city, while others remain outside it, including in areas still under rebel control.

Makeshift graves are laid in Aleppo in 2016 (Syria Direct/Muhammad Kaheel)
Three current and former east Aleppo residents, all of whom have relatives buried near the former Aleppo Forensic Medicine Commission building, told Syria Direct in recent weeks that they are worried about the move. All asked that their real names not be published, fearing repercussions for speaking to the media.
Although Aleppo City Council first noted the need to make residents and family members of the dead aware of the graves transfer plan in January, none of the family members who spoke to Syria Direct in recent weeks knew any details of the plan. Wednesday's call for families of the dead to visit a burial office in Aleppo city appeared to be the first official appeal directed their way.
"Isn't it enough that my husband died under grim circumstances, oppressed and deprived?" said Suad, whose husband was killed in a missile strike in 2015 and buried in a makeshift grave soon after. "Now, on top of that, they want to dig up his grave."
Visiting Aleppo city to participate in the relocation of bodies "is impossible," the mother of four said from the opposition-held town of Atareb, in the western Aleppo countryside, where she now resides. "Who would guarantee my safety?"
I used to maintain a small hope that I could visit the grave and read a prayer for my husband. That hope is now gone

– Khadija, widowed Aleppan mother of four
She worries that the city council's call on Wednesday for families of the dead to come participate "is a trap".
Inside Aleppo city, Khadija, a widowed mother of four, lives in the formerly rebel-held a-Zibdiya district just a few kilometres from her husband's makeshift grave. He was buried in Sukkari district in 2015, she said, after he was killed by pro-government shelling.
"Since the regime entered the area, we haven't gone to the grave," Khadija said. She worries that visiting the site could put her and her family at risk of arrest. "Anyone could snitch on us."
That same fear has kept her from asking about – or objecting to – the planned grave transfer.
"I used to maintain a small hope that I could visit the grave and read a prayer for my husband," she said. "That hope is now gone."
Martyrs' Cemetery
Aleppo's makeshift graves are not the only ones in the country facing relocation. In Homs – a city that was for years one of the war's most deadly battlegrounds and where the dead were also buried in makeshift graves – a similar transfer is planned.
In January, pro-government radio network Sham FM reported that a park in Homs' formerly rebel-held Waer district had been fenced in ahead of a planned operation to move bodies buried there. The network noted that Homs governor Talal al-Barazi confirmed the plan, but it did not mention a start date.
The park, which became known as the "Martyrs' Cemetery" during a years-long government siege of Waer district that ended in an evacuation deal last year, may hold as many as 2,000 bodies, said Judy Arash, a former Waer resident and correspondent for pro-opposition Orient News. Syria Direct could not independently verify her claim.

The Martyrs Cemetery in Homs citys Waer district in 2013 (Lens Young Homsi)
Another formerly rebel-held area of Homs has already been cleared of a number of gravesites, the Syrian Network for Human Rights (SNHR), an independent violations monitor, reported in early 2015.
The monitor said government forces cordoned off the Bab Dreib and Buston a-Diwan districts of Homs' Old City and imposed a curfew on residents. "Then, government forces exhumed graves," the monitor said.
"No one knows where [the bodies] were taken," one resident told SNHR.
Homs Governorate did not respond to Syria Direct's request for comment.
Muhammad, a 30-year-old former Homs resident who now lives in rebel-held Idlib province, said his father's body was one of those removed from the Old City in recent years.
After Muhammad's father was killed by government sniper fire in 2012, he buried him in a park near the Khaled Ibn al-Waleed Mosque in the al-Khalidiya district of Old Homs. "Moving around was extremely difficult due to the bombing," he recalled, making a proper funeral in an official cemetery impossible.
READ MORE►

Chasing bananas, dodging bombs: Life and death in besieged Aleppo
Years later, after the Syrian government regained control of Old Homs in 2014 and Muhammad left the city, he said he heard from relatives who stayed behind that his father's body had disappeared. He does not know where it went.
"The regime removed the graves during its reconstruction operations," he said.
Orient News correspondent Arash said the Syrian government has now cleared all makeshift graves from the old city, another claim which Syria Direct could not independently verify.
"No one knows where the grave of their son or wife or relative is," said Arash, who is currently in the west Aleppo countryside but remains in contact with people inside Homs city.
"Theyre gone."
With additional reporting by Adeeb Mansour in the west Aleppo countryside.
Read the original article on Syria Direct. Follow Syria Direct on Twitter.
[contf]
[contfnew]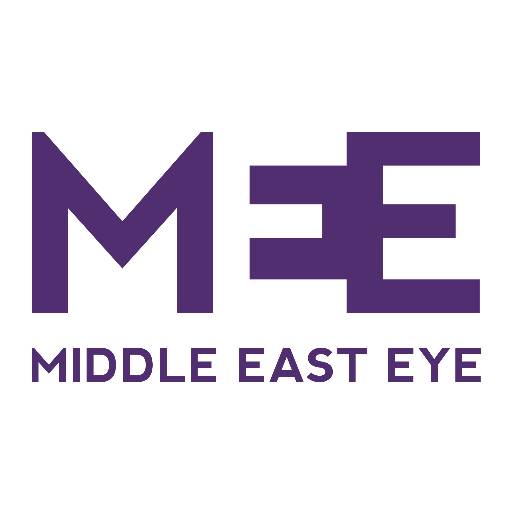 [contfnewc]
[contfnewc]