Britain had its first Jewish prime minister, Benjamin Disraeli, in 1868 and its first female prime minister, Margaret Thatcher, in 1979. Will Sajid Javid be Britain's first Muslim prime minister?
Following his meteoric promotion to home secretary, I'd give him a favourite's chance. Today's British newspapers are full of the rags to riches story of Javid, the son of a Pakistani immigrant who arrived at Heathrow in 1961 with £1 in his pocket. Javid first made a small fortune in the City of London and has now made it to the top of British politics.
So what does this mean for British Muslims? The answer: Nothing very much.
A Thatcher admirer
Javid is famously a great admirer of Margaret Thatcher, who was frequently accused of failing to use her premiership to help women. Consider this: in her 11 years in office Thatcher only ever appointed one woman to Cabinet.
The same point applies in a different way to Disraeli, who although born a Jew was baptised as a Christian as a teenager because his father hoped it would help him get on in life. Disraeli to his credit maintained great pride in his Jewish origins and once told Parliament, "I am a Jew." But he got to the top by turning his back on the Jewish faith.
Javids political affiliations run counter to those of many British Muslims. He sides wholeheartedly with Israel
Rather the same point can be made about Sajid Javid. Javid acknowledges his "Muslim heritage" and calls himself a Muslim, but does not practice Islam. His wife is a Christian and he has said: "I think we should recognise that Christianity is the religion of our country."
That hasnt saved him from bigotry. He received one of the disgusting "punish a Muslim" letters.
Javids political affiliations run counter to those of many British Muslims. He sides wholeheartedly with Israel. At a Conservative Friends of Israel event in 2012 he said that if he had to move to the Middle East it would be to Israel, where his family would feel "the warm embrace of freedom and liberty".
He strongly opposes the BDS movement and last year as communities secretary threatened to ban the Palestine Expo event in London after accusations that it had links to Hamas.
I have made a search and can find no evidence that Javid has ever highlighted the predicament of the Palestinians.
Neocons connections
Let's now turn to the controversial Prevent strategy. Javid supports the government's counter-extremism policies.
He "warmly welcomed" the appointment of Sara Khan as extremism commissioner in January. He has stressed that Muslims have a unique responsibility to tackle extremism. And he has suggested immigrants and public sector workers should swear an oath of allegiance to so-called "British values".
In 2015 he did oppose a proposal by then home secretary Theresa May to have television programmes screened for extremist content, arguing this was an infringement of free speech.
I warmly welcome appointment of Sara Khan to lead Commission for Countering Extremism. A critical job to help challenge the menace of extremism in society & promote our shared values and fundamental freedoms https://t.co/lVbbVoP52n

— Sajid Javid (@sajidjavid) January 25, 2018
At the Home Office, he will be in charge of Britain's domestic counter-extremism strategy. Its highly unlikely he will change the policies of either Amber Rudd or her predecessor May.
As MP for Bromsgrove since 2010 Javid has consistently supported foreign military intervention. He voted for intervening in Gaddafi's Libya. He has voted for air strikes in Iraq and Syria. I have found no evidence that as a young banker before entering parliament he opposed the Iraq and Afghanistan invasions.
If you want an idea of Javid's intellectual background, have a look at the American Enterprise Institute (AEI), a neoconservative think tank with which Javid has close ties. Among its members and supporters are some of America's most influential neoconservative figures of the past 20 years – including George Bush Jrs vice president Dick Cheney, central neoconservative policymaker Paul Wolfowitz and Donald Trumps hawkish new national security advisor John Bolton.

Britain's Prime Minister Theresa May with then Communities and Local Government Secretary Sajid Javid at 10 Downing Street on 17 October, 2017 (AFP)
Ayaan Hirsi Ali, the Somali-born activist who has called Islam "the new fascism", was one of its scholars. In 2012 an AEI resident scholar organised a tour of Turkey with the notorious anti-Muslim bigot Robert Spencer. Charles Murray, the controversial author of the Bell Curve, in which he suggested that some races are more intelligent and therefore successful than others, is a senior AEI scholar.
Javid has several times spoken at the AEI's secretive annual conference, most recently this March along with the other notable neoconservative sympathiser in the Cabinet, Michael Gove.
One of Javid's closest friends in British politics is Tory MP for Harlow Robert Halfon, a former political director of the Conservative Friends of Israel and one of the most outspoken defenders of Israeli Prime Minister Benjamin Netanyahu's policies in the Commons.
Embedded mistrust
I believe it was wrong of Maggie Thatchers feminist critics to demand that she promote women. By the same token it would be completely wrong and unfair to demand that Sajid Javid advocate policies just because they might go down well with his fellow Muslims.
There is, after all, no "correct" way of being a British Muslim. Javid's a highly capable and intelligent man who will, I predict, make a great success at the Home Office.
He is now one of the favourites to succeed Theresa May as Tory leader and therefore prime minister. He's ambitious. He knows that there is an embedded distrust of Muslims inside the Conservative Party.
READ MORE ►

Most beliefs about Muslims in Britain are simply false. This poll proves it
The Muslim Council of Britain is calling for an inquiry into Tory Islamophobia. I can see why. As I exposed at the time, Zac Goldsmiths London mayoral campaign against Labours Muslim candidate Sadiq Khan in 2016 was the most poisonous I have ever witnessed because it targeted Khan on account of his Muslim faith.
I have no doubt Sajid Javid would have noted the fate of Sayeeda Warsi, a Tory who did raise issues important to Muslims.
Her reward (as I will describe in an article I am preparing for Middle East Eye later this week) was to be attacked and vilified. Warsi resigned in protest at the Conservative governments reaction to the Israeli attack on Gaza in 2014. Some would say that Warsi acted on principle. Her enemies accused her of being self-indulgent.
There was never a chance that Sajid Javid would follow suit. He wants to get to the top – and that means not letting any personal baggage stand in his way.
But consider this: he is a hugely successful, fully integrated Briton of Muslim origin and that's no bad thing. As the Windrush scandal showed graphically, there are problems with how Britain treats immigrants. But the fact that the son of a Pakistani bus driver is home secretary shows how far we have come.
– Peter Oborne won best commentary/blogging in 2017 and was named freelancer of the year in 2016 at the Online Media Awards for articles he wrote for Middle East Eye. He also was British Press Awards Columnist of the Year 2013. He resigned as chief political columnist of the Daily Telegraph in 2015. His books include The Triumph of the Political Class, The Rise of Political Lying, and Why the West is Wrong about Nuclear Iran.
– Richard Assheton is a freelance journalist and researcher based in London.
The views expressed in this article belong to the author and do not necessarily reflect the editorial policy of Middle East Eye.
Photo: Britain's newly appointed home secretary, Sajid Javid (AFP)
[contf]
[contfnew]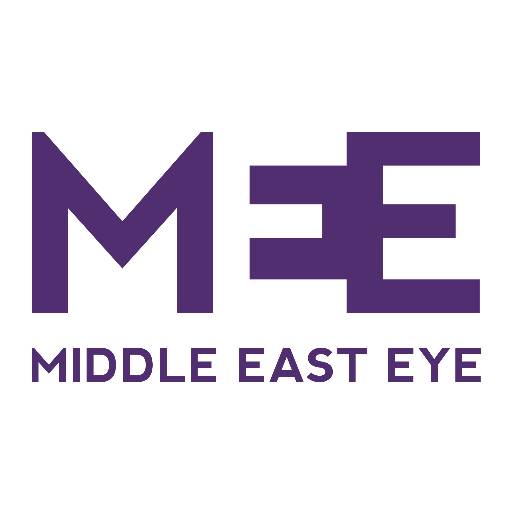 [contfnewc]
[contfnewc]