Both US President Donald Trump and North Korean leader Kim Jong-un got exactly what they wanted from the Singapore summit: a photo-op that will lift the formers sagging poll numbers at home, while bolstering the legitimacy of the latters brutal and predatory regime.
The talks ended with nothing but the empty verbal promises of two narcissistic and self-glorifying men: Trump promised to end or limit US military support for its long-time ally South Korea, and Kim reaffirmed the same commitment North Korea has made repeatedly since 1992, to denuclearise the Korean Peninsula.
That was it. Essentially, the US and South Korea got nothing in return for legitimising the brutal North Korean dictatorship – but this hasnt stopped pundits and politicians on the right from hailing Trump as a "peacemaker". A group of Republicans in the US Congress are lobbying for Trump to be awarded the Nobel Peace Prize for easing tensions with North Korea.
Cruel and reckless policies
Even though the US has brought North Korea to the negotiating table many times before, only to see the aid-for-disarmament deals fail, members of Trumps party see him as the worlds chief promoter of peace – an assertion that is not only absurd, but also a contemptible slur against everyone who has been harmed by Trumps cruel and reckless policies.
The criteria for adjudicating the Nobel Peace Prize considers whether potential recipients "have done the most or the best work for fraternity between nations, the abolition or reduction of standing armies and for the holding and promotion of peace congresses".
To award the Nobel Peace Prize to Trump would be to sanctify and normalise his xenophobia, racism, sexism and callous indifference to those suffering under the weight of his policies and rhetoric
So what has Trump done in this regard? Nada, zilch, zero – nothing! In fact, he has gone out of his way to undermine pre-existing peace initiatives, global democratic norms and institutions, while loosening rules of engagement on the battlefield to permit more civilian casualties and advocating the use of torture.
Here are six reasons why Trump should not be awarded the Nobel Peace Prize.
1. Civilian casualties
During his election campaign, Trump promised to "bomb the shit" out of the Islamic State group (IS) – and brutally bombing the Middle East is exactly what he has done. According to a UK-based rights group, more civilians were killed as a result of Trumps policies in his first seven months in office than in three years under former president Barack Obama.
This did not happen by accident, but by a deliberate loosening of rules put in place by Obama to minimise civilian deaths during the US air war against IS. As such, Trump is responsible for the premature deaths of thousands of Iraqi and Syrian civilians killed by US coalition air strikes during his first year in office.
2. Disregard for international law and norms
Last month, Trump formalised his recognition of Jerusalem as the capital of Israel by moving the US embassy from Tel Aviv to Jerusalem – effectively validating Israels illegal appropriation of the Holy City and sanctifying what constitutes a war crime under the Geneva Conventions.
When Trump last year signalled his intention to move the embassy, Nabil Shaath, a senior Palestinian official and former Palestinian foreign minister, said: "Theres no way we or the Arab world could accept it. It would mean the end of the US as the broker of the peace process. We would fight back and mobilise the rest of the world against the move."

Protesters in Lebanon burn a photo of US President Donald Trump on 15 May 2018, after the US embassy was moved to Jerusalem (AFP)
3. Iran nuclear deal
Last month, Trump walked away from the US commitment to the Iran nuclear deal, which, until now, had successfully put an end to a fledgling nuclear arms race in the Middle East and staved off a direct war between a US coalition and Tehran.
Both Trump and Israeli Prime Minister Benjamin Netanyahu, however, contend that Iran is in breach of the deal and is pursuing its nuclear weapons programme regardless – a scurrilous claim that has been strongly refuted by the International Atomic Energy Agency (IAEA), which stated there was "no credible" evidence to support it.
In seeking to end the nuclear disarmament deal, Trump risks reigniting a region-wide war.
4. Arms sales
Trump has put the profits of defence contractors before peace and even national security, reversing Obama-era suspensions of sales to chronic human rights violators, such as Bahrain and Nigeria, while also loosening restrictions on arms manufacturers as part of a plan to create more jobs via the export of US-made weapons.
Earlier this year, Trump announced a $110bn arms deal with Saudi Arabia, even as the kingdom carries out what have been called "war crimes" in Yemen, killing thousands of civilians and creating the worlds worst humanitarian crisis.
Trump announced a $110bn arms deal with Saudi Arabia, even as the kingdom carries out what have been called war crimes in Yemen
"Time and again, we have seen US-supplied weaponry going astray and ending up in the hands of armed groups, or being supplied to states with poor human rights records which misuse them," Patrick Wilcken, an arms control researcher for Amnesty International, told Newsweek.
5. Torture
Trump has not only promised to torture detainees, but also to do a "lot worse than that". Moreover, he has appointed Mike Pompeo as the top US diplomat – a man who defended the Bush administrations use of torture, arguing that those who carried out the torture programme were "patriots".
In addition, Trumps new CIA director, Gina Haspel, "oversaw the torture of a terrorism suspect and later took part in an order to destroy videotapes documenting the brutal interrogations at a secret prison in Thailand", the New York Times reported.
6. Inciting terrorism
In his praise of neo-Nazis and white supremacists as "fine people", and through his political choice to play to the fears and anxieties of the worst elements of American society, Trump has unleashed a wave of right-wing extremism in the US. Neo-Nazis are proudly and boldly taking to the streets, running for political office, and gradually being elevated from the fringes of society to the mainstream – and it is having deadly consequences for minority communities.
In 2016, Trump supporters plotted to bomb a Somali refugee centre in Kansas just after the presidential election, and in Minnesota last year, three Trump supporters bombed a mosque, hoping to "scare" Muslims out of the US.
READ MORE ►
Then theres the Quebec City mosque gunman, who murdered six Muslims in cold blood and expressed support for Trumps anti-Muslim sentiments; the Parkland high school shooter, who expressed hatred for Muslims and Jews, but admiration for Trump, and killed 17 people; and the Portland attacker, who killed two men aboard a train because they came to the defence of a Muslim girl he was victimising with anti-Muslim epithets.
These are not isolated incidents, but part of an alarming rise in hate crimes against Muslims since Trump launched his candidacy in 2015.
For all these reasons and more, Trump is a most unworthy recipient of the worlds most acclaimed honour for promoting global peace. To award the Nobel Peace Prize to Trump would be to sanctify and normalise his xenophobia, racism, sexism and callous indifference to those suffering under the weight of his policies and rhetoric.
– CJ Werleman is an opinion writer for Salon, Alternet, and the author of Crucifying America and God Hates You. Hate Him Back. Follow him on Twitter: @cjwerleman
The views expressed in this article belong to the author and do not necessarily reflect the editorial policy of Middle East Eye.
Photo: US President Donald Trump is pictured in Washington on 23 May 2018 (AFP)
[contf]
[contfnew]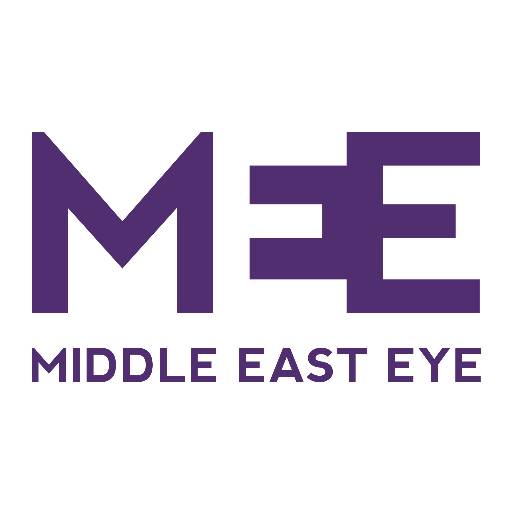 [contfnewc]
[contfnewc]