Israeli Prime Minister Benjamin Netanyahu focused on Iran in his address to the UN General Assembly (UNGA) on Thursday, brushing past the peace process with Palestinians.
Meanwhile, Palestinian President Mahmoud Abbas used his speech to implore Washington to reverse its aggressive policies against Palestinians that he said have "undermined the two-state solution".
Relying on uncorroborated pictures and diagrams, Netanyahu on Thursday accused Iran of hiding nuclear-related material at a warehouse in Tehran, which he said proved it had not abandoned its nuclear weapons programme.
"Today I am disclosing for the first time that Iran has another secret facility in Tehran, a secret atomic warehouse for storing massive amounts of equipment and materiel from Iran's secret nuclear programme," Netanyahu said in a speech that mostly concerned Iran.
He showed a supposed photo of the alleged warehouse, featuring an innocuous-looking cement wall with a metal gate in the middle.
He did not specify what the material was or suggest that Iran was actively violating a 2015 nuclear deal with world powers, but his announcement is likely to bolster US efforts to take a harder line against Iran.
"Since we raided the atomic archive, they've been busy cleaning out the atomic warehouse. Just last month they removed 15 kilograms of radioactive material. You know what they did with it?" he said. "They took it out and they spread it around Tehran in an effort to hide the evidence."
Netanyahu in April unveiled what he said was archives that showed a secret Iranian nuclear weapons programme ahead of the United States' decision to pull out of the nuclear deal.
He said Iranian officials had started cleaning out the atomic warehouse, but still had a lot of work to do because there were 15 shipping containers of nuclear-related equipment and materials stored at the site.
"This site contained as much as 300 tonnes – 300 tonnes – of nuclear-related equipment and materiel," he said.
Under the nuclear deal struck by Iran and six major powers – Britain, China, France, Germany, Russia and the United States – Tehran agreed to limit its nuclear programme in return for relief from US and other economic sanctions.
READ MORE ►

The Middle East at the UN: Palestinians retaliate against Trumps 'open war'
The International Atomic Agency (IAEA) has repeatedly said Tehran was abiding by its commitments to the deal. France, Britain, Germany, China and Russia have stayed in the pact, vowing to save it despite the restoration of US sanctions on Iran.
"While the United States is confronting Iran with new sanctions, Europe and others are appeasing Iran by trying to help it bypass those new sanctions," Netanyahu said.
Tehran dismissed Netanyahu's allegations as "meaningless".
"The world will only laugh loudly at this type of false, meaningless and unncessary speech," Iranian foreign ministry spokesman Bahram Qassemi said, according to Fars News.
The Israeli leader also lambasted Iran's ballistic missile activity. He displayed a satellite image of Beirut, identifying three locations near the airport where he said Lebanon's Hezbollah was converting missiles. He did not provide any evidence to back that allegation.
"In Lebanon, Iran is directing Hezbollah to build secret sites to convert inaccurate projectiles into precision-guided missiles, missiles that can target deep inside Israel within an accuracy of 10 metres (yards)," he said.
Abbas pleads with US
Abbas on Thursday called on the United States to reverse its recognition of Jerusalem as Israel's capital and cuts in aid to the Palestinians.
"With all of these decisions, this administration has reneged on all previous US commitments, and has undermined the two-state solution," Abbas said.
"I renew my call to President Trump to rescind his decisions and decrees regarding Jerusalem, refugees and settlements."
Abbas said the United States could no longer be the sole mediator of the peace process because of President Donald Trump's policies against Palestinians.
"The US acts as a mediator, however, now we view the US with new eyes. The US cannot be a mediator single-handedly," Abbas said.
On Wednesday, Trump voiced support for the two-state solution, but his comments were dismissed by Palestinian officials who said his actions stand against the establishment of a viable Palestinian state.
Hamas on Thursday dismissed Trump's remarks on a two-state solution. Hazem Qassem, a Hamas spokesman, said the current White House administration had adopted the "rightist vision" of Israel's government.
Speaking in Gaza, Qassem said that Trump's decisions to recognise Jerusalem as the capital of Israel "shows that he underestimates the Palestinian stance, and that is caused by the weakness of the official Palestinian stance represented by President Abbas."
[contf]
[contfnew]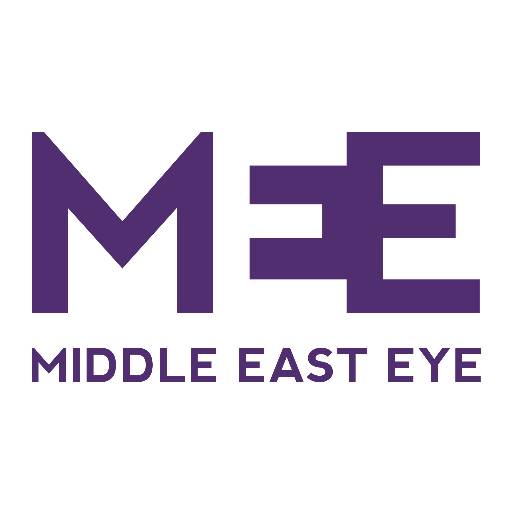 [contfnewc]
[contfnewc]