In March 2016, Trump promised AIPAC that he would "move the American embassy to the eternal capital of the Jewish people, Jerusalem" (AFP)
NEW YORK, United States – US President Donald Trump's expected announcement of plans to move the US embassy in Israel to Jerusalem has quickly whipped up a furore, with pundits and foreign leaders warning of intifada-style upheaval and the collapse of Israeli-Palestinian peace efforts.
Which begs the simple question: why announce the move? Trump has spoken of a desire to strike the "ultimate deal" between Israelis and Palestinians – relocating the embassy would likely render Washington unable to play an honest broker in future talks.
Meanwhile, Trump has heard warnings from Arab and European leaders, UN boss Antonio Guterres and even his own State Department pen pushers. The message is clear: an embassy shift would break with decades of US policy and risk fuelling further unrest in the Middle East.
Countries/orgs that have warned #Trump against #Jerusalem move:
•Jordan
•France
•Turkey
•UAE
•Saudi Arabia
•Egypt
•Qatar
•Palestine
•Morocco
•Kuwait
•Germany
•Arab League
•Iraq
•Azhar

— Joyce Karam (@Joyce_Karam) December 5, 2017
Even the US public rejects the idea. Recent data from The Brookings Institution, a think tank, show that 63 percent of Americans oppose the move, against 31 percent who back it. Democrats more strongly oppose relocation, while Republicans are almost evenly split.
To answer the conundrum of Trump's much-anticipated policy shift, which was expected on Wednesday, Middle East Eye asked experts from across the political spectrum for their theories on what is motivating the 45th President.
'Trump is acting presidential' theory
First, MEE turned to Benny Avni, a pro-Israel hawk and New York Post columnist. In Avni's charitable interpretation, Trump is finally coming good on what the American public wants and what its lawmakers decreed 22 years ago.
Congress passed a law in 1995 calling for the US embassy to be moved to Jerusalem. To keep it in Tel Aviv, its current location, presidents must sign waivers every six months, as Trump did in June and was due to review again this month.
"It is US law to move the embassy from Tel Aviv to Jerusalem," Avni told MEE. "A host of American presidents, after promising during their election campaigns to do this, deferred it for six months at a time."
Jerusalem, or at least the western part of the city, has long been home to Israel's governing institutions and it is way past time for Washington and others to recognise it as a functioning capital city by posting envoys there, Avni said.
It is US law to move the embassy from Tel Aviv to Jerusalem

– Benny Avni, New York Post columnist
Avni questions the results of the Brookings opinion survey. "The real poll is the US election," he said. Americans consistently elect lawmakers who vote for bills that support Israel militarily and diplomatically.
It remains unclear what Trump will announce on Wednesday, but top US officials have said he will likely recognise Jerusalem as Israel's capital and order plans for relocating the embassy in the future, while delaying the move for another six months.
'Trump is playing to his base' theory
Shibley Telhami, the scholar behind the Brookings poll, follows the numbers. While his data show that Democrats overwhelmingly reject an embassy move, and Republicans are "evenly split" on the issue – Trump may be appealing to a narrower constituency still.
Among Evangelical Christians, one of the most avidly pro-Trump sections of the American electorate, some 53 percent support the embassy shift to Jerusalem, while 40 percent oppose the relocation, Telhami said.
There are other fans to consider. In March 2016, Trump promised the American Israel Public Affairs Committee (AIPAC), a powerful lobby, that he would "move the American embassy to the eternal capital of the Jewish people, Jerusalem".
READ MORE ►
This translates into cash. The Las Vegas gambling tycoon Sheldon Adelson, who made a multi-million dollar donation to Trump's election chest, is reportedly frustrated by the lack of pro-Israel policies coming out of the West Wing.
At the end of the day, these minority interest groups may not swing Trump very much, added Telhami. "No one is breathing down his neck politically," he told MEE. "Who's going to walk away from him in the short term on this issue? Nobody."
'Trump is muscling the Palestinians' theory
Trump would not be the first US president to like the sound of his name linked to a breakthrough in Israel-Arab relations – the Holy Grail of peace deals has been pursued by Bill Clinton, Jimmy Carter and other forerunners.
But Trump's negotiating technique – as evinced by his approach to trade deals and his past property dealings – involves one powerful party turning the screws on a negotiating partner to win favourable terms.
In this case, a mooted embassy relocation – together with moves to cut UN funding to Palestinians and to shut the Palestine Liberation Organisation's (PLO) office in Washington – may be an effort to muscle president Mahmoud Abbas.
According to Josh Ruebner, an analyst for the US Campaign for Palestinian Rights, the announcement may be "part of a posture to threaten and pressure Palestinians into accepting a weak deal for them" when Trump unveils his peace proposal, expected early next year.
'Trump is ill-advised and biased' theory
The least favourable interpretation of Trump's gambit is that it does not hail from a cogent strategy at all – that his son-in-law Jared Kushner, envoy Jason Greenblatt and other point men on the Middle East are hopelessly biased towards Israel.
These aides are "unprecedentedly inexperienced, living in a bubble" and leading Trump down a dangerous path, said Telhami. Trump may well have wanted to strike a peace deal, but that now looks too much like hard work and he seeks an exit.
All are ideologically committed to Israel retaining control over 100 percent of historical Palestine, without recognising any national or human rights for the Palestinian people

– Josh Ruebner, analyst for US Campaign for Palestinian Rights
A US embassy shift would inflame Arabs and force Abbas away from the negotiation table. "Trump's team has come to the realisation that the deal of the century is not attainable and it's better to blame someone else than blame themselves," said Telhami.
For Ruebner, the reality is bleaker still. Kushner, Greenblatt and their buddies in Israeli Prime Minister Benjamin Netanyahu's cabinet never planned to offer the Palestinians a realistic deal in the first place.
"Despite their lip service to a two-state solution of the issue, all are ideologically committed to Israel retaining control over 100 percent of historical Palestine, without recognising any national or human rights for the Palestinian people," Ruebner told MEE.
[contf] [contfnew]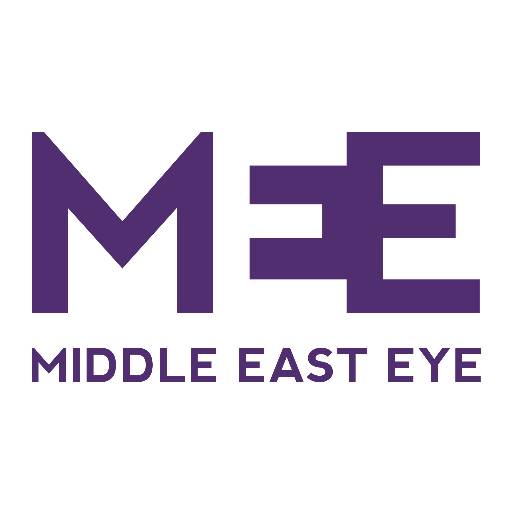 [contfnewc] [contfnewc]