Russian air strikes have killed 21 people in the east of Syria as the Syrian government boycotted a new round of peace talks in Geneva.
In Moscow, Vladimir Putin declared the Islamic State has been defeated "on both banks of the Euphrates", while announcing he will be seeking a new six-year term as president in March.
"Military operations, at this stage and on this territory, are completed," Putin said, adding that it was now the time for the next stage in Syria – political dialogue.
But in Geneva, his allies in the Syrian government failed to turn up to a new round of peace talks.
The eighth round of negotiations began last week and after a few days with little apparent progress, UN mediator Staffan de Mistura said the government delegation, led by Bashar al-Jaafari, was returning to Damascus to "consult and refresh".
De Mistura expected talks to resume "around Tuesday", but Jaafari left Geneva on Saturday and said he might not come back because the opposition had stated that Assad could not play a role in a future interim government.
A source close to the Syrian government's negotiating team told Reuters the delegation was still in Damascus on Wednesday.
The United States and France have called on Russia on Wednesday to deliver the delegation.
If they are quite serious about bringing peace to Syria, well they should show up

– Opposition spokesman Yahya al-Aridi
"We have said to the Russians it is important that the Syrian regime be at the table and be part of these negotiations and part of the discussion," said Rex Tillerson, the US secretary of state.
"We have left it to the Russians to deliver them to table."
Syrian officials have not said if Jaafari will return to the talks but opposition spokesman Yahya al-Aridi said on Monday a government boycott would be "an embarrassment to Russia", which is keen to see a negotiated end to the war.
The opposition negotiating team arrived at the UN offices in Geneva on Wednesday morning to resume talks with de Mistura, who declined to comment late on Tuesday when asked about the absence of Jaafari's negotiators.
"It takes two to tango, but at the same time you need to talk to the other party," Aridi said on Wednesday. "If they are quite serious about bringing peace to Syria, well they should show up."
Staffan de Mistura in Geneva (AFP)
France, a key backer of the Syrian opposition, accused the Syrian government of Bashar al-Assad of blocking the UN-led effort and refusing to engage in good faith to achieve a political solution.
"This refusal highlights the obstruction strategy of the political process carried out by the Damascus regime, which is responsible for the absence of progress in the negotiations," French foreign ministry deputy spokesman Alexandre Georgini said.
He also said that Russia, as one of Assad's main supporters, needed to assume its responsibilities so that the Syrian government finally entered the negotiations.
The Russian mission in Geneva did not immediately respond to requests for comment.
During last week's sessions, de Mistura shuttled between representatives of the warring sides, who did not meet face to face. He had planned to continue the round until 15 December.
Air strikes kill 21
On the ground, Russian air strikes killed 21 civilians early Wednesday in a village held by the Islamic State group near the Euphrates River in eastern Syria, a monitor said.
The Syrian Observatory for Human Rights said the bombing raids hit the village of al-Jerzi on the eastern bank of the river, which cuts across Deir Ezzor province.
"Twenty-one civilians were killed, including nine children, very early Wednesday in Russian air strikes targeting residential buildings in al-Jerzi," Observatory head Rami Abdel Rahman told AFP.
It's so painfully obvious, yet De Mistura won't say it, nor will many other 'Friends of Syria' –
France says Syrian government obstructing peace talks https://t.co/vgz5J9DyIU

— Nour Bakr (@nour_bakr) December 6, 2017
The Britain-based monitor relies on a network of sources inside Syria and says it determines whose planes carry out raids according to type, location, flight patterns and munitions used.
It says IS, which used to control swathes of Deir Ezzor province, has been ousted from all but eight percent of the oil-rich region.
The militants have lost vast swathes of it to separate offensives by Russian-backed Syrian troops and an alliance known as the Syrian Democratic Forces.
The SDF has long been backed by US-led coalition bombing of IS in Iraq and Syria, but its Kurdish component recently said it had also received support from Moscow.
Read more ►
Russian warplanes had given air cover to the Kurdish People's Protection Units (YPG) as they fought against IS in Deir Ezzor, according to the YPG and Moscow's defence ministry.
Russia first launched bombing raids in 2015 in support of Assad's beleaguered forces.
Those strikes have helped Assad regain control over much of war-ravaged Syria.
More than 340,000 people have been killed since the conflict broke out with protests against Assad's rule in March 2011 which were met with a brutal crackdown.
IS has also lost most of the territory it held in neighbouring Iraq.
[contf] [contfnew]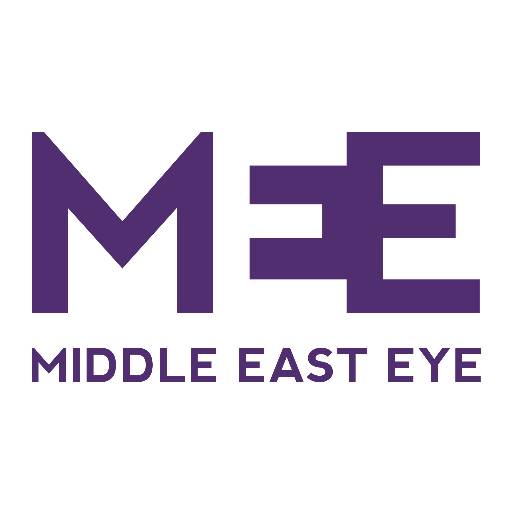 [contfnewc] [contfnewc]