Turkish President Recep Tayyip Erdogan is previously thought to have personally tried to intervene on Reza Zarrab's behalf with top US officials (AFP)
ISTANBUL, Turkey – The number of people detained by Turkish authorities for affiliation to a Turkish-Iranian businessman standing trial in New York for busting US sanctions on Iran rose to 17 on Tuesday, a sharp reversal from the days he was hailed as an asset to the country.
Reza Zarrab, a dual Iranian-Turkish businessman, was initially set to be tried in New York for his role in violating unilateral US sanctions against Iran. He became a witness after agreeing to cooperate with prosecutors and the main defendant now is Mehmet Hakan Atilla, an employee of Turkish state lender Halkbank.
Of particular concern to Turkey is Zarrab's naming of Turkish officials who he claims to have bribed to facilitate the use of Turkish institutions to violate US sanctions.
To date the only high-ranking Turkish official named by Zarrab as a recipient of bribes has been Zafer Caglayan, a former economy minister and close ally of Turkish President Recep Tayyip Erdogan.
In a parliamentary speech to his party's MPs on Tuesday, Erdogan called the US court case the international dimension of a coup plot against his government and accused those in Turkey using the trial to make political points of being traitors.
Whoever uses the US court claims is a partner in betrayal

– Turkish President Recep Tayyip Erdogan
"Whoever uses the US court claims is a partner in betrayal," said Erdogan. "Our courts have dealt with those claims already."
As Zarrab started testifying in New York last week, the Istanbul prosecutor's office ordered the freezing of his assets in Turkey, along with those of his relatives.
Raids have also been carried out at offices registered to Zarrab's businesses and documents and digital data were confiscated.
Local media reports said most of Zarrab's businesses were already cleared of assets and documents before the raids.
The Turkish president has demanded the release of Zarrab and defendant Mehmet Hakan Atilla, the deputy chief executive of Turkish lender Halkbank (AFP)
Among those detained are employees at Zarrab's various businesses and also others who are allegedly linked to the Gulen movement.
This represented a sharp about turn in how Erdogan and his Justice and Development Party (AKP) government spoke about Zarrab.
In the past, Erdogan is believed to have personally tried to intervene on Zarrab's behalf with top US officials, including President Donald Trump.
Erdogan on Tuesday also said the opposition Republican People's Party (CHP) and the Gulen movement were complicit in the ongoing US case.
'International coup plot'
The Gulen movement is led by Fethullah Gulen, a US-based Turkish preacher, whom Turkish authorities accuse of orchestrating last July's failed coup attempt. The Turkish government has named the movement the Fethullahist Terrorist Organisation (FETO).
Turkish officials also say FETO prosecutors, judges and police were behind a corruption sting on 17 and 25 December 2013 that implicated Erdogan's close circle. Zarrab was also implicated in that probe and spent a short time in prison before being let off by a court.
"The case in America has nothing to do with law, justice or commerce. It is a tightrope act that has multiple aims. One of them is to draw Turkey's focus away from the project being accelerated in Syria and Iraq to harm Turkey," said Erdogan.
Read more ►

ANALYSIS: US-Iran sanctions trial may hamper Turkey's struggling economy
"It is being carried out by a specific group within the American administration and FETO and the CHP are tasked with providing material."
Earlier on Tuesday, Erdogan and the AKP's ally the Nationalist Movement Party's Devlet Bahceli told lawmakers that Turkey was being put on trial in a biased US court.
"We are not saying that the charlatan [Zarrab] should not be tried. He should be tried where the crime was committed and that place is the republic of Turkey. FETO's attempts at revenge will hit a brick wall," said Bahceli.
"We cannot remain silent. Turkey is being tried in a biased US court."
Former Turkish prime minister Ahmet Davutoglu in remarks over the weekend slammed the trial in the US but also called for anyone charged of corruption to be tried locally.
"There is no doubt that [the incidents of] 17-25 December were a coup attempt. Any documents related to that being submitted to that court today have no validity as far as we are concerned. However, we must also hold accountable whoever tried to increase their personal wealth, took bribes or sought illicit gains," said Davutoglu.
The last few days have also seen pro-government media switch from silence on Zarrab to calling him a spy and crook who tried to deceive the state and Turkish officials.
Ankara has said it cannot be tried in a foreign court for violating US sanctions on Iran because those sanctions were not UN approved. But the standing of Turkey's ruling brass could be seriously dented if claims of receiving bribes are substantiated.
[contf] [contfnew]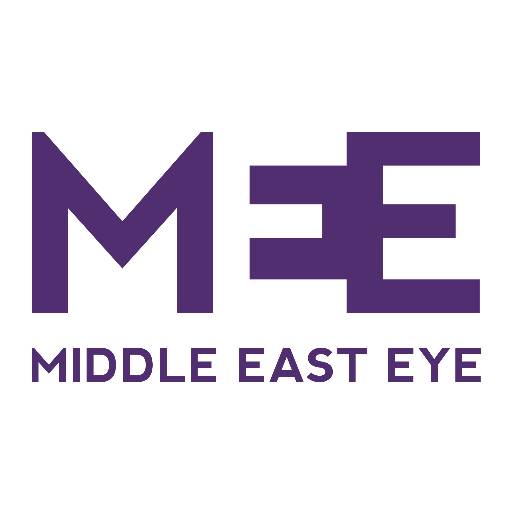 [contfnewc] [contfnewc]