Let's compare and contrast two charismatic foreign ministers: Britain's Boris Johnson and Iran's Mohammad Javad Zarif.
Both have been in action this past week selling their respective countries' past, present and future policies in the Middle East.
Johnson gained positive headlines in the UK for a speech in London in which he called for more British engagement with the Middle East, declaring that "British foreign policy is not the problem; it is part of the solution".
Meanwhile, Zarif mounted a powerful defence of Iranian foreign policy at last weekend's Mediterranean Dialogues conference in Rome.
His audience included foreign ministers, diplomats and Lebanese President Michel Aoun, whose country lies right on the faultline of the current struggle for regional supremacy between Iran and Saudi Arabia.
Speaking fluently and authoritatively, Zarif challenged the proposition that Iran has destabilised the Middle East.
[contfnewc]
He pointed out that Iran had not invaded another country in nearly 300 years. He painted a picture of Iran as a country of goodwill, peace and security.
He spoke particularly well about the nuclear deal struck with the Obama administration: "I can tell you for sure that this deal is not what I wanted. I can tell you for sure that this deal is not what John Kerry wanted. Nor is it what other participants in the negotiations wanted. And that is the beauty of the deal."
Zarif pointed out perfectly reasonably that it was not Iran who invaded Iraq. The United States did that. Iran did not recognise the Taliban. Saudi Arabia and the UAE did.
He challenged the proposition – fashionable in Washington and London think tanks and foreign ministries – that Iran pursues a sectarian Shia agenda.
'Is the emir of Qatar a Shia?'
Reminding his audience that the Kurdish regional government in Iraq called on Iran for assistance when the Islamic State (IS) group seemed within hours of taking over Erbil, the Iranian foreign minister rhetorically asked: "Is [former Kurdish regional president Masoud] Barzani a Shia? Is the emir of Qatar a Shia? Is the president of Turkey a Shia? Is the former president of Afghanistan a Shia? We went to their help."
Zarif made the case for Iran as a key peace-broker across the Middle East, and painted a picture of a nation state rooted in thousands of years of Persian history that is growing in confidence and strength by the day.
He reminded the audience that Tehran proposed a peace plan for Yemen – "immediate ceasefire, urgent humanitarian assistance, intra-Yemeni dialogue and an inclusive Yemeni government" – within days of the conflict starting.
Zarif of course glossed over a great deal. Iran may not have "invaded" another country but in Iraq, Syria, Yemen and Lebanon it has wielded influence in ways that have not been without self-interest and not without bloodshed, and which have set alarm bells ringing in many Arab capitals.
Let's not forget this year's allegations of ethnic cleansing in Iraq by Iran-backed militias as IS fighters were driven out of Mosul.
And while Tehran may have backed the Kurds in their battle against IS, it was reportedly Major-General Qasem Soleimani, the commander of foreign operations for Iran's Revolutionary Guards, who masterminded the capture of Kirkuk on behalf of the Iraqi government in October, effectively quashing the KRG's short-lived dreams of independence.
Nor did Zarif mention the contentious role the Revolutionary Guards and Iranian proxy forces have played in Syria in support of President Bashar al-Assad's government.
In Lebanon, Iran has cultivated the emergence of one of those proxies, Hezbollah, as a regional force in its own right, blooded and experienced on the battlefields of Syria.
And in Yemen, the Iran-allied Houthis, who earlier this week were responsible for the brutal killing of former Yemeni President Ali Abdullah Saleh, face allegations of involvement in war crimes and atrocities.
Geostrategic insanity
Nevertheless, Zarif's case that Iran is a permanent presence in the Middle East with permanent interests is undeniable. The refusal by the United States and its allies to accept this amounts to a form of geostrategic insanity.
After all, Saudi Arabia under Crown Prince Mohammed bin Salman, its new de facto leader, looks increasingly like a sordid appendage of an increasingly unsavoury Trump family project. The same applies to Benjamin Netanyahu in Israel.
Read more ►
Egypt is morally contaminated by military dictatorship. The Gulf states are still shorn of legitimacy, Syria is slowly emerging from a gruesome civil war, Turkey struggling for identity after betrayal by Europe.
That is why it is deeply troubling the United States was not present at all at last week's Rome conference.
Britain only bothered to send Alistair Burt, a dim middle-ranking foreign office minister who counts for little or nothing away from his comfort zones of Riyadh and Tel Aviv.
Meanwhile everyone else who counted in the region was present, from Russian foreign minister Sergei Lavrov downwards.
[contfnewc]
I don't want to be too rude about Boris Johnson's speech in London on Thursday.
It was unfortunate that he failed to mention Jerusalem on the day when rage across the region was at boiling point over US President Donald Trump's announcement of the American intention to recognise the city as Israel's capital.
Though a paragraph on Jerusalem appeared in a text of the speech distributed to the audience at the Foreign Office, Johnson simply omitted it, telling reporters only afterwards that Trump's move was "unhelpful".
Scapegoating of Muslim Brotherhood
Johnson's scapegoating of the Muslim Brotherhood in Egypt, which he accused of fomenting "poisonous rhetoric" and of "turning a blind eye to terrorism" even as its leadership languishes on death row, was stomach-turning.
Even so Johnson's speech was – by the dismal standards of recent British foreign secretaries – learned and well-delivered.
But he needs to face the fact that the political geography of the Middle East has changed in the last five years.
Britain's Middle Eastern strategy has been based around an exclusive series of alliances with the Gulf dictatorships and Israel.
That's hopeless.
Read more ►

Britain's new foreign policy: You'd have to read Arabic to know about it
The truth is, and long past time that the British foreign policy establishment woke up to this, is that re-engaging with the Middle East means engaging with Iran.
Johnson is right about one thing. It would be a very good idea for Britain, to engage constructively with the region.
Our present ambivalence – though far less damaging – is just as insulting as our calamitous military interventions during the last decade.
But doing so means engaging with Iran as a serious partner, and not as a pariah state.
It is reported that Johnson will on Saturday travel to Iran on a mercy bid to secure the release of Nazanin Zaghari-Ratcliffe, the British-Iranian mother accused of spying who has been in prison for the past two years.
And that's important. But Johnson should also use his visit – the first by a British foreign secretary to Tehran for many years – to engage with Javad Zarif. The truth is that Johnson has a great deal more to learn from Zarif than vice versa.
– Peter Oborne won best commentary/blogging in 2017 and was named freelancer of the year in 2016 at the Online Media Awards for articles he wrote for Middle East Eye. He also was British Press Awards Columnist of the Year 2013. He resigned as chief political columnist of the Daily Telegraph in 2015. His books include The Triumph of the Political Class, The Rise of Political Lying, and Why the West is Wrong about Nuclear Iran.
The views expressed in this article belong to the author and do not necessarily reflect the editorial policy of Middle East Eye.
Photo: Boris Johnson (left) and Mohammad Javad Zarif (AFP)
[contf] [contfnew]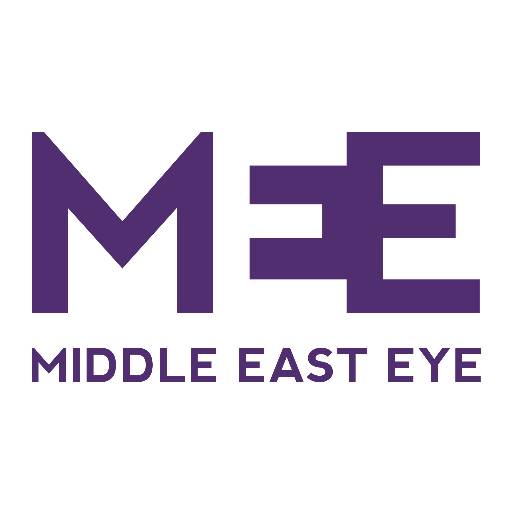 [contfnewc] [contfnewc]
The post Boris Johnson to Tehran: Lessons in diplomacy with Mohammad Javad Zarif appeared first on News Wire Now.