RAF aircraft, including Reaper drones, have been striking Islamic State militants since 2014 (AFP)
LONDON – The UK has spent at least £1.75bn ($2.5bn) on its air campaign against Islamic State (IS) in Iraq and Syria, it has been claimed.
The new figures, which come as concerns are growing over civilian casualties from US-led and Russian air strikes in Iraq and Syria, have prompted several Labour figures to question the UK's ongoing military involvement in the conflict.
The RAF has been carrying out an air campaign in Iraq now since September 2014, while strikes against IS militants in Syria commenced in December 2015.
According to an analysis of Ministry of Defence (MoD) statistics obtained under the Freedom of Information Act, the UK has spent $376.2m on weaponry and almost $2.1bn to operate the RAF's fleet of Reaper drones and Tornado and Typhoon jets in the region.
Planning for peace?
Campaigners have seized on the fact that the new figures reveal the UK has spent more on high-tech smart bombs and missiles to drop on IS in Syria and Iraq than it has spent on humanitarian assistance in Iraq in the same period.
The UK has launched more than 1,700 air strikes in Iraq and Syria and has killed more than 3,000 militants, according to the MoD.
However, despite the US-led coalition declaring victory over IS in Iraq, there is no sign that the RAF jets are set to return to the UK, prompting calls for increased "transparency" from Jeremy Corbyn's shadow minister for peace.
"These figures point to an overwhelming amount of spending on drone strikes, equalling less being spent on the rehabilitation of Iraq and Syria," Fabian Hamilton MP told MEE.
"The government has not adequately planned for the aftermath of these conflicts and is continuing to spend billions on conflicts overseas while cutting funds for our armed forces."
Corbyn opposed air strikes in Syria and Iraq, but was forced to grant a free vote to his MPs over air strikes in Syria to avert a mass shadow cabinet walkout.
Labour backbenchers are now becoming increasingly unhappy with the UK's involvement, several Westminster sources told MEE.
Lloyd Russell-Moyle, an MP on the influential parliamentary committee on arms export controls, is among those calling for a halt to the UK's "destabilising" bombing campaign.
"Since 2003 the British government has been throwing good money after bad in both Iraq and Syria but in recent years this spend has been for showboating rather than for affecting military facts on the ground," he told MEE.
He added: "These facts, for good or bad, remain in the hands of the regional actors as well as the US and Russia.
"It is high time our government realised that Britain's role in the Middle East cannot include boots on the grounds or planes in the sky and instead repurposed our spend there on regional development."
The new figures, compiled by campaign group Drone Wars UK, do not include ground operations in Iraq and Syria or training support provided to the Iraqi army or the SDF, but is already substantially higher than the nearly £800m figure provided by the MoD to parliament in October.
Read more ►

Britain drops 3,400 bombs in Syria and Iraq – and says no civilians killed
They show that the UK has spent the equivalent of $375.3m on smart weapons for use against IS militants in Iraq and Syria since 2014, compared to $322.6m spent by the Department for International Development on assistance for Iraq.
The full cost of flying the UK's fleet of Reaper drones and fast jets for more than 42,000 hours is the equivalent of almost £2.1bn, Drone Wars UK said.
However, defence analysts have repeatedly argued that the MoD does not account for the full cost of operations, including crew time, maintenance and capital costs, in its costings.
Following the UK's intervention in Libya in 2011, parliament's defence select committee was told that official RAF cost figures were "not a true and realistic calculation of the costs of operations".
Concerns over the financial cost of operations over Iraq and Syria come after campaigners dismissed claims by the UK government that it had "no evidence" that UK air strikes had killed a single civilian.
This came after an MEE investigation found that RAF jets and drones had dropped more than 3,400 bombs and missiles on Islamic State militants.
The latest figures from monitoring group Airwars suggest there have been more than 6,000 civilians deaths from coalition air strikes in Iraq and Syria, including 25 killed in US strikes on the Syrian border with Iraq on Sunday.
The US had admitted about 840 civilians were killed, while the UK continues to insist that there is no evidence any of its air strikes have killed or harmed civilians.

Iraqi soldiers celebrate victory in the battered streets of Mosul (Reuters)
Chris Cole, a campaigner with Drone Wars UK, told MEE: "The nature of today's aerial warfare means that much of the financial and human cost is invisible to those not directly involved.
"That's dangerous because without a proper grasp of the costs and consequences of war, there is much less resolve to bring them to an end as quickly as possible.
"Perhaps that is why there has been silence in parliament on UK air strikes continuing in Syria, even though Iraq has declared victory over ISIS and secured its borders, the stated aim of the intervention in the first place."
Leading donor
Ministers point to the fact that the UK is a leading donor in the humanitarian response and has committed more than $3.45bn in aid in response to the Syrian crisis.
This includes 20.9 million food rations, 3.3 million vaccines and 8.1 million medical consultations.
Speaking last week, Middle East minister Alistair Burt called out the "callous Assad regime" and announced an emergency aid package to provide safe water to 575,000 people in Idlib.
The cost and scale of UK air strikes is also far smaller than the US air war over Iraq and Syria.
The US has spent just under $11bn on its campaign against ISsince August 2014, according to the most recent figures from the US Defence Department.
MEE has contacted the MoD for comment.
[contf] [contfnew]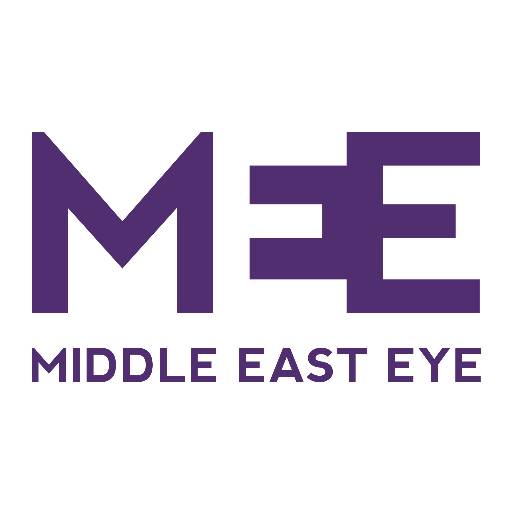 [contfnewc] [contfnewc]