Turkish Finance and Treasury Minister Albayrak announces 'new model' for Turkish economy (screengrab)
The Turkish lira has hit record lows, with one American dollar now worth more than six lira. Ankara and Washington have been at loggerheads over the detention of American pastor Andrew Brunson on terrorism charges, with US sanctions imposed in return.
Discussions held on Tuesday between diplomats from the two countries appear to have resolved nothing, leaving Turkey's currency in turmoil.
On Twitter, Turks have indulged in a little gallows humour. It began yesterday and continued this morning:
keske iyi dostlar biriktirecegime dolar biriktirseydim

— şev (@ulabisusarmiyim) August 9, 2018
Translation: I wish I had collected dollars instead of good friends.
Bag 155,i ararum içeri aldırurum
Ne Demek Dolar 6.30 oldu vatan haini pic.twitter.com/9yxaReoCi7

— Real!st Başkan (@Realist_Baskan) August 10, 2018
Translation: I will call 155 [the police] and get you arrested! How dare you say dollar is 6.3 liras?
Anyone got dollars under their pillows? Gold?
On Friday afternoon, Turkish President Recep Tayyip Erdogan spoke at a rally in the northeastern city of Bayburt. "The dollar cannot block our path", he said. "Don't worry. However, I say it once again from here. If there is anyone who has dollars or gold under their pillows, they should go exchange it for liras at our banks. This is a national, domestic battle."
Turks immediately reacted to these comments, reminding the president of his earlier comments on the economy: "Don't forget, if they have their dollars, we have our people, our God. We are working hard."
Onlarda $, bizde Allah'ımız !
Fakat Allah'ımız, Dolar karşısında durmaksızın değer kaybediyor…

Hayırlı Cuma

— TUFAN__ (@hersey_flu) August 10, 2018
Translation: They have dollars, we have God. But our God is losing value against their dollar.
Kasiyer : ödeme nasıl olacak?
Kasiyer : ödeme nasıl olacak?
Ben : allah????????

Dolar 6

— deniz özel (@dnzozell) August 10, 2018
Translation:
Cashier: How will you pay?
Me: God?
Tayyip Erdoğan 1 saat önce dolarlarınızı bozdurun çağrısı yaptığında 100 bin dolar bozduran vatandaş 1 saat içerisinde 70 bin TL zarar etti.

— ÜMİT KARACA (@UmitKaraca_) August 10, 2018
Translation: The citizen who changed 100 thousand dollars to lira when Erdogan told us to do so an hour ago, has already lost 70 thousand Turkish liras.
Just received a call from a mentee of mine at @Columbia. Her scholarship provider wrote that they'll be freezing the currency at USD/TRY at 5.50, she will be on the hook for the difference. She was crying on the phone, considers dropping out. An entire generation is set alight.

— Selim Sazak (@scsazak) August 10, 2018
Finally, Berat Albayrak, Erdogans son-in-law and the country's new finance and treasury minister, gave a speech to announce medium-term plans for the Turkish economy. Sweating profusely, he said: "I refrain from talking about the Central Bank as much as I can and when I have to speak, I use a sensitive language. The Central Banks independence should always continue as a principle."
Albayrak also said steps to reduce the current account deficit would be taken and that Turkey would emerge stronger from this period.
The minister's sweating began to trend:
Berat Albayrakın karşısına anlık dolar grafiğini koymuşlar adam konuşma yaptıkça ter döküyor

— Super Ahmet (@supperahmet) August 10, 2018
Translation: Apparently he is watching the plunge of lira as he speaks, and as he speaks he sweats.
Kan ter içinde konuşma savaşı veren Berat Albayrak neler dedi?
-Bu konuşma çok önemli, bakın burası çok önemli, önemli bişey dedim bak önemli

— Aynen Özge Aynen (@AynenOzg) August 10, 2018
Translation: What did he say as he was struggling to speak all in a sweat? 'This speech is very important, look it's really important, I am talking about some important stuff here'.
14:30 yeni ekonomik model açıklaması pic.twitter.com/zypMQsWXKF

— Abesle İştigal (@abesleistigalim) August 10, 2018
Translation: CALM DOWN, CALM DOWN.
To sum up that catastrophe:

– Erdoğan declares Turkey will win economic war and tells Bayburtians to sell dollars
– The son-in-law delivers an empty Econ 101 lecture with a childs PowerPoint and sweats over 3 liters
– Trump bumbles in and makes matters worse

Fuck it. Whisky.

— Can Okar (@canokar) August 10, 2018
[contf]
[contfnew]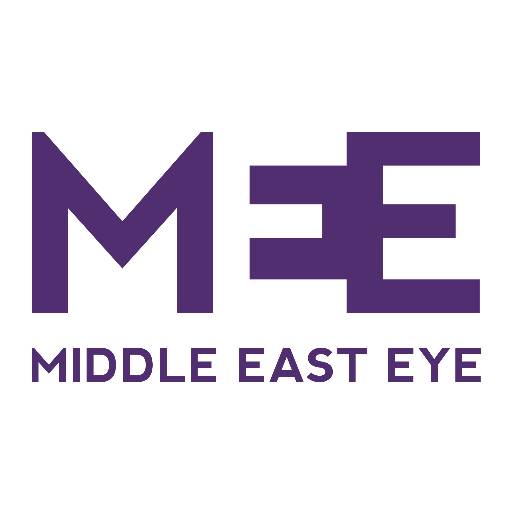 [contfnewc]
[contfnewc]